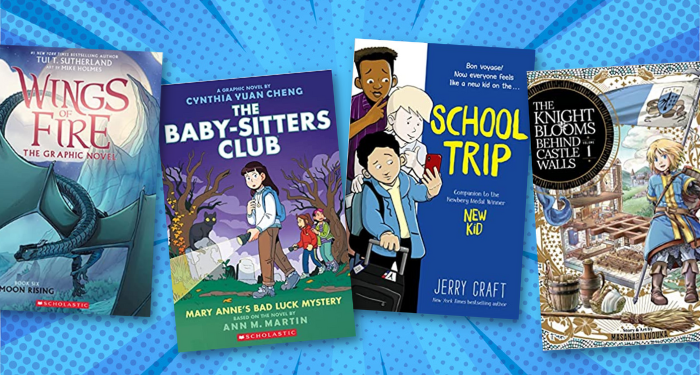 Children's
8 Great New Middle Grade Graphic Novels to Put on Your TBR This Winter
This content contains affiliate links. When you buy through these links, we may earn an affiliate commission.
If you or your child are not already a reader of graphic novels, there's never been a better time to start than now. For picky readers, graphic novels are a great way to engage young audiences with books that require a different skill set with reading. With graphic novels, and their more technical term of "sequential art," children connect with visual storytelling that complements engrossing stories. The result is a reading experience that helps get kids reading even if they're struggling with purely textual storytelling.
Thanks to graphic novels, children can fall in love with visual stories that explore themes common to middle grade (age range roughly 8–12 years old) fiction, like fitting in, family issues, bullying, and finding friendships. All of these topics and more are present in middle grade graphic novels for the kids in your life, reluctant readers or not.
To that end, let's check out some of the best new middle grade graphic novels to look forward to in winter of 2023. From biographies to fantasy to contemporary stories and everything in between, the eight books listed here are ones that young readers — and curious adults! — will want to check out. The books highlighted in this list are the best of the best new graphic fiction and nonfiction for middle grade readers.
New Middle Grade Graphic Novels Out in Winter 2023
Which of these new middle grade graphic novels are you adding to your TBR?
For more middle grade graphic novel stories on Book Riot, try: