Lists
7 Great New Literary Biographies for Your TBR
This content contains affiliate links. When you buy through these links, we may earn an affiliate commission.
Literary biographies are wonderful because they allow us to learn about our favorite writers at the same time that we get glimpses into the world they lived in. The best biographies, in my opinion, are those that place their subject firmly in the context of their times. That way, by reading biography, we are also reading about history, culture, politics, economics, philosophy, and more. And, of course, literary biographies feed our desire to know where our favorite writers came from and what forces shaped the books we love.
I've rounded up seven great new literary biographies for you to check out. They cover writers from the eighteenth, nineteenth, and twentieth centuries, and include famous writers and relatively unknown ones. Take a look at the list and see if you find any you want to add to your TBR!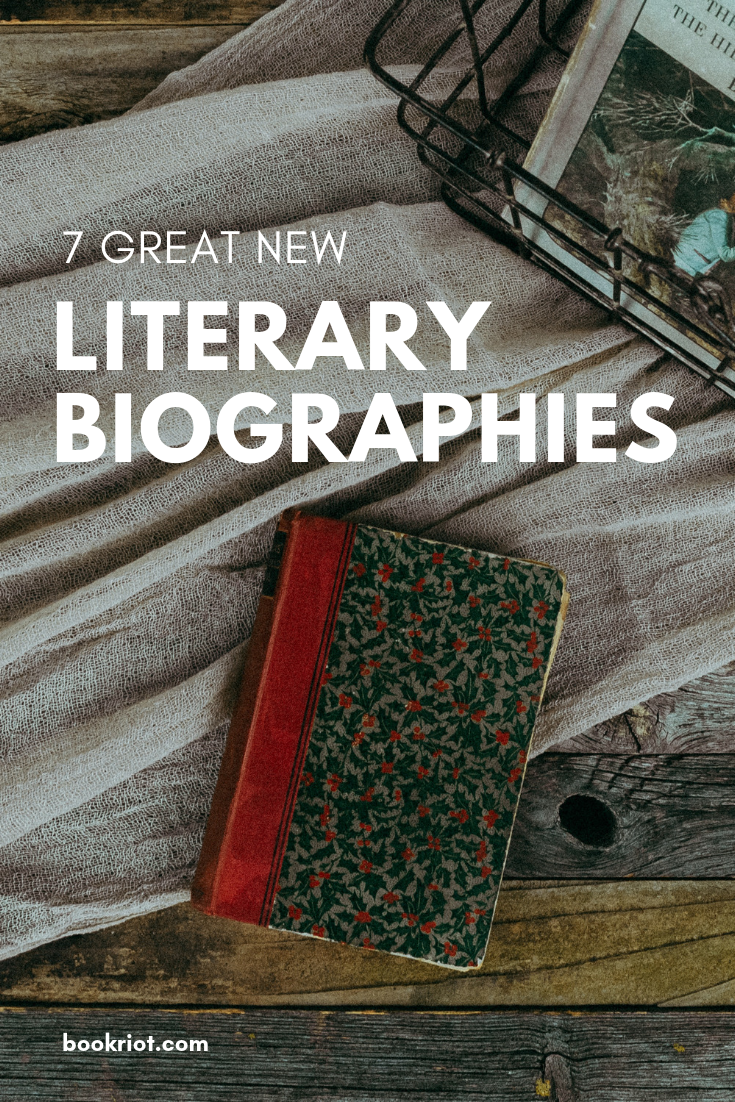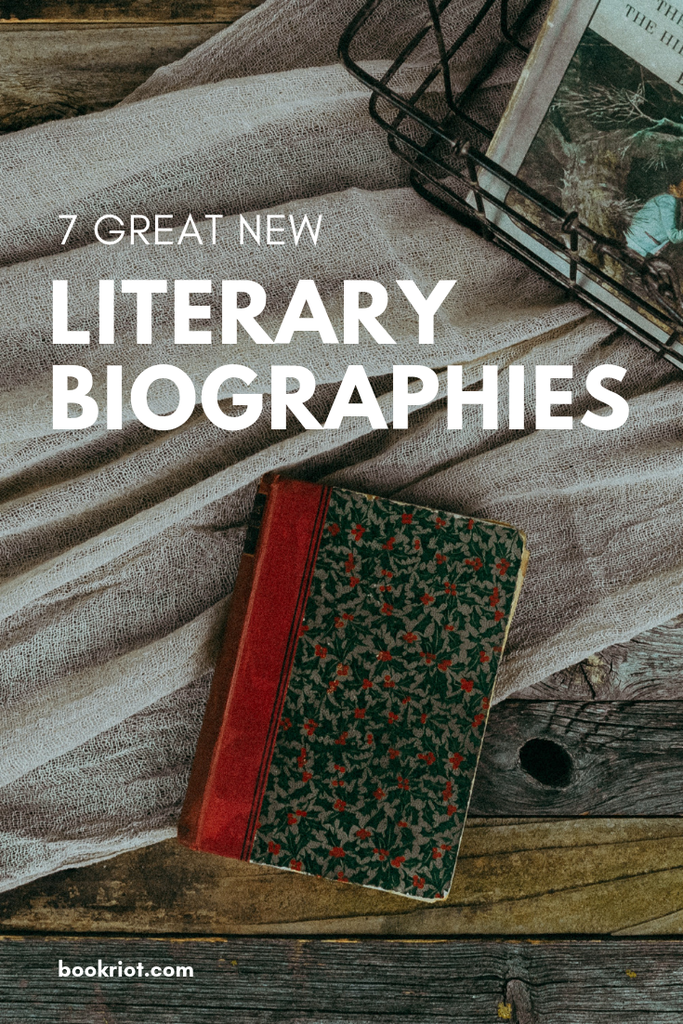 Lorraine Hansberry is best known for her play A Raisin in the Sun, and a lot of readers don't know much about her beyond that. She died at the age of 34, but she did a lot in that time: in addition to her writing, she was an activist and a member of one of the first lesbian organizations. She was close friends with James Baldwin and Nina Simone and knew many activists and writers such as Langston Hughes and Malcolm X. This is the first biography to examine how her sexuality influenced her work and to analyze her queer-themed short stories.
This biography is an oral history of García Márquez, with contributions from a wide range of people (as the book's subtitle makes clear!). It's divided into two parts, the first about the time before One Hundred Years of Solitude was published, and the second about the man behind the legend that formed after that groundbreaking book's publication. This is the story—told by the people who knew him—of how a boy from the provinces became a writer, and how that writer became a Nobel laureate and a central figure of 20th-century literature.
Do you like group biographies? This one offers a fascinating look into eighteenth-century London, focusing on Samuel Johnson, James Boswell, and a group of writers and artists who met weekly at the Turk's Head Tavern to talk until late in the night. What conversations those must have been! With this book, you will learn the life stories of major cultural figures of the era as well as get a glimpse into the preoccupations, concerns, and debates of the time. So many of the ideas circulating in eighteenth-century London—from writers such as Adam Smith and Edmund Burke—shaped the world we live in today. This book is an indispensable examination of an uncertain, rapidly-changing, hugely-influential place and time.
Furious Hours is part biography, part true crime. It tells the story of Reverend Willie Maxwell, accused of killing his family for insurance money, and of Harper Lee's fascination with this tale and her attempts to write about it. Unlike other Lee biographies, this one looks closely at her life after To Kill a Mockingbird and includes new letters and research materials written by Lee. Cep is particularly insightful about Lee's struggles with writing and drinking. Fans of Harper Lee and of true crime will need to pick up this book, as well as those who will appreciate a look at southern small-town life.
Who wouldn't want to know more about a woman called the "female Byron"? Letitia Elizabeth Landon was born in 1802 and became one of the most famous women of her time. She began writing poetry as a teenager and earned a reputation as a chronicler of unrequited love. She lived an unconventional life and died in mysterious circumstances in Africa at the age of 36. This is the first book to tell L.E.L.'s story in depth, and it's an important work of recovery and and reevaluation of a mostly-forgotten woman writer.
This book tells the story of two literary powerhouses and their complicated relationship. Zora Neale Hurston and Langston Hughes were friends and collaborators until something happened that broke them apart. Yuval Taylor explores what happened to their friendship at the same time as he places them in their early-twentieth-century context. He draws on new, unpublished material to paint a full picture of their lives, their relationship, their work, and the world they lived in.
This book captures the lives of three women, Jane Austen, Mary Shelley, and Joan of Arc, and focuses in particular on the "midnight hour," moments when they had to make difficult, life-altering decisions. These moments—deciding whether or not to marry, dealing with the death of a husband, facing the possibility of one's death—would shape the rest of their lives. This lens offers a fresh way to understand three women about whom much has already been said. Shorr lays bare their struggles and their courage, and offers a more personal touch than many other biographies.
Interested in finding more biography recommendations? Check out 50 Must-Read Best Biographies, 100 Must-Read Musician Memoirs and Biographies, and 44 Outstanding Presidential Biographies to Add to Your List.