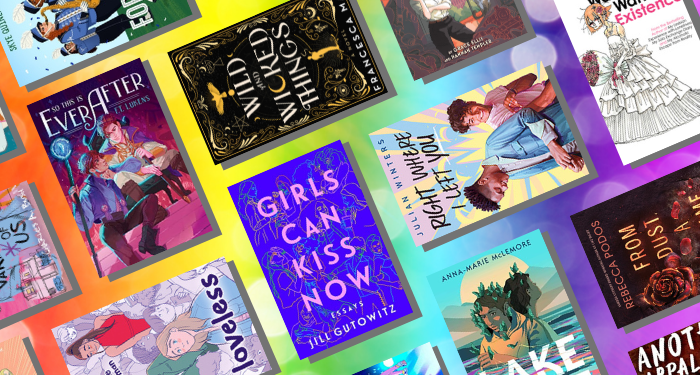 LGBTQ
24 Must-Read LGBTQ Books Out in March
This content contains affiliate links. When you buy through these links, we may earn an affiliate commission.
I have a running list of upcoming LGBTQ books, which I cover at both the Lesbrary and the Our Queerest Shelves newsletter, and it's truly gotten out of hand. I can only record the books that I've heard have queer content, so I always miss some, but even with the missing titles, it's a substantial list every week.
In fact, it took a lot of careful contemplation to narrow this down to only these releases: believe me, this is far from a comprehensive list. Instead, it's a selection of both YA and adult releases, selected on my own personal criteria that is absolutely not an objective assessment. (Which is all to say that if I missed your book, I'm sorry!)
This month has a wealth of riches, including an F/F asexual marching band YA romance, the newest from the author of My Lesbian Experience With Loneliness, a M/M YA pirate adventure, and more. If you want to keep up with all the queer book releases (or as many as I can contain in an email), sign up for Our Queerest Shelves!
Adult LGBTQ New Releases
Young Adult LGBTQ New Releases
Children's LGBTQ New Releases
---
Looking for more queer books? Check out our other LGBTQ books posts, and sign up for Our Queerest Shelves for weekly LGBTQ new releases and other queer bookishness.