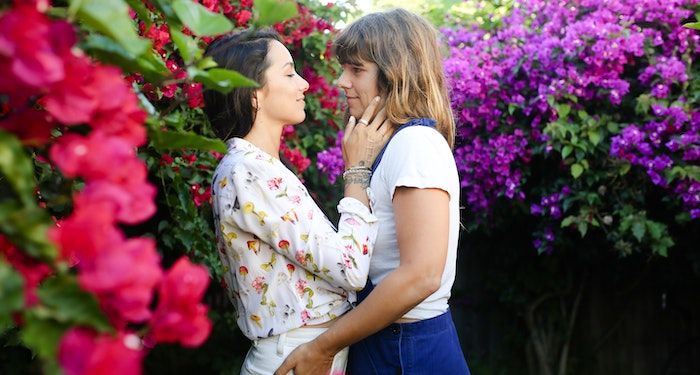 LGBTQ
12 New LGBTQ Books That Prove Pride Isn't Just for June
This content contains affiliate links. When you buy through these links, we may earn an affiliate commission.
Do you love buzzy new queer books? Then this list is for you! I've collected a dozen of the best new LGBTQ books released in the past few months, as well as the books you should look out for through the end of the year. From romance to fantasy to memoir and so much more, make sure you don't miss these books just because you've already put your pride flag back in storage.
As a lover of books and gay stuff, I've been thrilled to watch the slow and steady increase in queer literature over the years. Traditional publishing hasn't always opened their arms to queer narratives, and when they did, it was often only for the most privileged or mainstream voices.
But as we see more and more shades of the queer book rainbow, I've started to notice an interesting trend. The biggest queer titles of the year seem to all come out in June. This became more evident in 2021, when many of my most anticipated titles for the year dropped all at once on June 1. I was scrambling to read and shout about books like With Teeth by Kristen Arnett, Dead Dead Girls by Nekesa Afia, The Chosen and the Beautiful by Nghi Vo, Somebody's Daughter by Ashley C. Ford, One Last Stop by Casey McQuiston, and Ace of Spades by Faridah Àbíké-Íyímídé all at once. And then the amazing reads kept coming, with books like Dear Senthuran by Akwaeke Emezi, Hola Papi by John Paul Brammer, and Filthy Animals by Brandon Taylor right behind. How's one little reviewer to keep up with all the amazing queer books?
I totally get why publishers choose June to release their most anticipated queer titles. Pride month is my favorite holiday (besides Halloween, which everyone knows is Gay Christmas). With rainbows painting the town and LGBTQ voices raised in celebration, it's a great time to drop books that pride goers might enjoy. But as I said this year when I skipped pride celebrations for the second year in a row due to concerns about the pandemic, I'm gay all year. Why just keep it to one month?
That's why I made this list: to spread a little love for new LGBTQ books and authors throughout the year. There are some fabulous queer books that hit shelves after June, and many more still to come before the end of 2021. The first half of this list features recent titles published from July through early September. The second half highlights upcoming titles you can preorder now and enjoy later. (And remember — one of the best ways to support authors is by preordering!)
New LGBTQ Books Out Now
New LGBTQ Books to Preorder
---
I hope you enjoyed this list of new LGBTQ books to help you celebrate pride all year long! Looking for more queer books? You might enjoy: