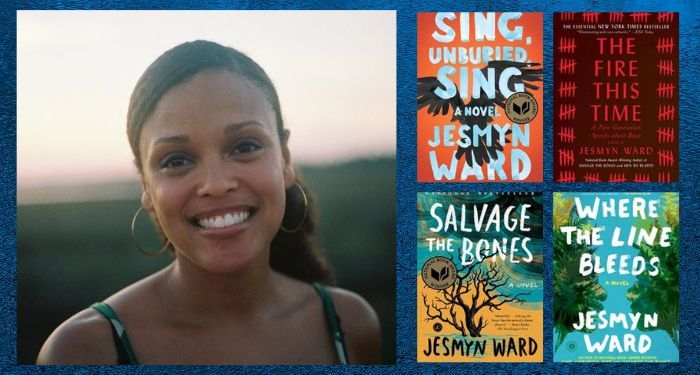 News
New Jesmyn Ward Novel LET US DESCEND Coming in October
Jesmyn Ward fans, rejoice! We officially have a title and release date for her next novel. Let Us Descend is slated for an October 3rd release from Scribner, a Simon & Schuster imprint.
The book will tell the story of enslaved teenage girl Annis, turning an unflinching eye at the terrifying reality of a life violently robbed of physical agency. "It took years and multiple drafts to understand how Annis and enslaved people might have retained their sense of self, their sense of hope, in a time and place that attempted to negate both, day in and out," Ward said in a statement from Scribner. Let Us Descend is described as "a blend of magical realism, historical narrative and Dante's 'Inferno.'"
This will be Ward's first release since Sing, Unburied, Sing, the epic family saga and road novel set in rural 21st century Mississippi that won the National Book Award for Fiction in 2017. Ward's Salvage the Bones, set in the days leading up to Hurricane Katrina, won the award in 2011, making her the only Black author to win two National Book Awards for fiction. Among her other notable works are The Fire This Time, Where the Line Bleeds, and Men We Reaped.
Find more news and stories of interest from the book world in Breaking in Books.