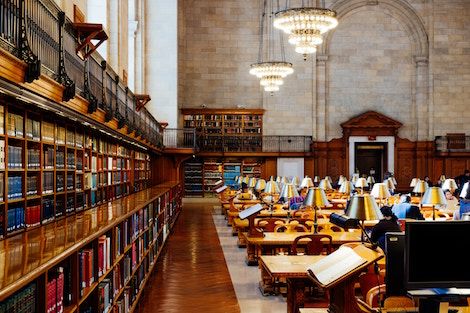 A few years back, when my sister was moving an hour down the road to what would likely be her forever home, she said in an offhand way that she didn't know how I do it. I'm not sure how I do it, sometimes, but for military spouses like me, frequent moving is just a thing. It comes with the territory, just like being identified by your spouse's social and not going to the Commissary on payday is a thing. (Because friends don't let friends do that.) And while each move has its challenges, chief among them is usually friend dating. A new town, a new command, a new challenge to make a friend or two so you won't be lonely while your spouse is gone. But I would like to add a new challenge: new in town, new at the library.
Maybe it's just me and my own level of social awkwardness, but getting settled into a new library is tough. And it feels like it shouldn't be. Libraries are the mother ship! They're the place where the free books are—and skeletons and plants and all kinds of stuff. The people who work there are kindred spirits. But without fail, I find that each time the military moves us, and I end up in a new library system, there are a few bumps along the way.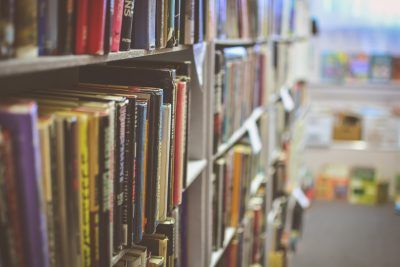 In my new library system, after my most recent move a few weeks ago, I have yet to figure out how to request a book on hold. Or even how to find out what branch it's located at! (This feels like when I moved to California and I couldn't find diced tomatoes in the grocery store. Like, literally, they're in every grocery store. What the what?) I took my son to the toddler area and was the only one concerned with what age was appropriate for him to attend programs; the librarian basically had to (nicely) tell me to chill.
I'm honest-to-God nervous to walk in and look for books. What is that about? Like, am I nervous I'll look for books wrong? That's ridiculous.
The thing is, adjusting to a new place always feels difficult. There are always bumps in the road and awkward exchanges. And a library feels like it should be comforting. Like it should be home, in a way. And it is. But home is different in each place you find it. It just takes time.
Every time I'm new in town, I worry over these things. I worry about doing it all wrong. I worry I won't make friends. I worry I won't get back to that easy homey feeling. But just because I'm new in town, now, and new at the library, now, doesn't mean I'll be new forever. The newness fades. New releases become backlist. New places start to feel like home.