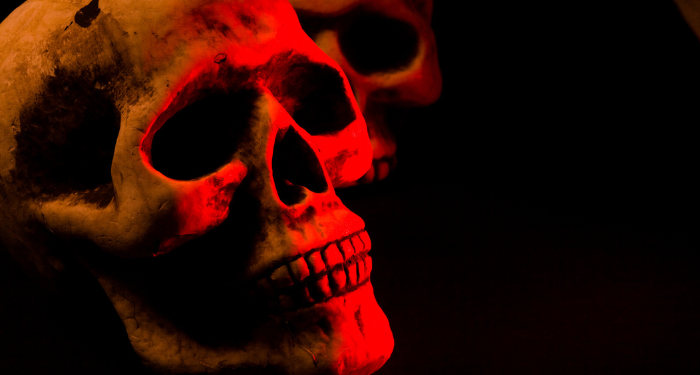 Horror
Scary Tales: 12 Must-Read Horror Books Out This Month
This content contains affiliate links. When you buy through these links, we may earn an affiliate commission.
Welcome to October, the month basically sponsored by Halloween. I know so many of you are like me and enjoy reading horror books all year long, but it is especially fun to read them in October. The chill in the air, the early dark hours of night, the frightening decorations. All of it makes for peak scary reading! Which is why we're giving you 12 must-read horror books out this month!
For starters, I first want to mention that I can't believe this month marks the 30th anniversary of the release of Anno Dracula by Kim Newman. It's about Jack the Ripper, but in this story, he's a vampire hunter. I read it in high school (lolsob). It seems impossible that I have been telling people it's my favorite vampire novel for three decades now, but here we are. But that's a 30-year-old novel. It's Halloween month, which means there are a ton of NEW titles to tell you about too!
Below you will find a selection of 12 must-read horror books to add to what I am sure is your already towering TBR. You'll find the usual scary things, like witches, ghosts, monster aliens, and serial killers. There's also unsettling short stories, a compelling work of nonfiction about horror history, and some ancient evil on a turpentine farm. All 12 are sure to tickle your horror itch, just like that thing that tickles your ankle when you dangle your leg over the edge of the bed…
---
That's it for my October 2022 horror recommendations, but if you can't get enough horror, you'll be happy to hear this is a monthly post! Check out last month's horror picks, and be sure to sign up for The Fright Stuff, our horror newsletter!