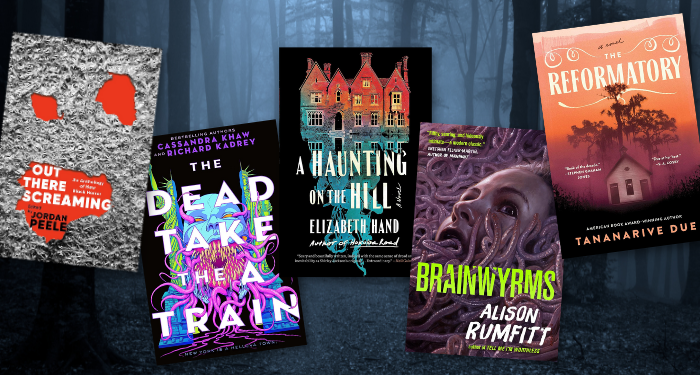 Horror
October is for Horror Fans! Here are 8 Scarily Good New Releases
This content contains affiliate links. When you buy through these links, we may earn an affiliate commission.
Horror fans, this is the month where we all grow into our full power. October is the time of year when we get to emerge from the shadows and love scary stories with our whole chests. From October 1st to October 31st, the whole world has a hunger for everything horror. Everyone is craving thrills and chills, and they're everywhere. In abundance. Skeletons have come out of the closet and are hanging in front yards. People are proudly displaying cobwebs in their windows. Spooky soundtracks are on every radio station. Ghost stories have now become a part of polite dinner conversation — at least for the rest of the month.
This October is especially sweet, with all sorts of treats and tricks in store for readers. What can you expect this month as we count down to Halloween? So many scary things! Think haunted schools, horrifying vampires lurking in the shadows of a high-rise apartment complex, exorcisms, aliens, and other horrors you can't even imagine. Yes, this October is the best month for horror readers for a number of reasons. Eight of the best reasons to be excited about October are right here, just waiting for you to add them to your TBR.
Dying for more horror? Make sure to subscribe to our horror newsletter, The Fright Stuff, and check out the best horror books of 2023! Stay scared, horror fans!