Horror
9 Nightmarish New Horror Books to Read in May 2023
This content contains affiliate links. When you buy through these links, we may earn an affiliate commission.
Happy spring, horror lovers, and welcome to another round of your favorite game, "Omg, I Want To Read That!" In keeping with this year's excellent track record, there are a lot of amazing and horrifying books for you to check out this month. That's why we've rounded up this list of Nightmarish New Horror Books To Read in May 2023!
And holy cats, is this list fun and frightening! There's the story of a mermaid and a plague doctor who visit a village filled with bloodthirsty children, a visit with our old pal Vlad Dracul, dead women in wells who want to make bargains, killer comedy, a too-real reality show, and more short stories than you can shake a femur at.
There's just so many flavors of fright to choose from this month! Spring may be the time when everything starts to bloom and grow, but the stuff that moves in the shadows and rots and crawls is always in season. And in case you missed some of the past lists, be sure to pick up such already-released 2023 horror gems as Monstrilio by Gerardo Sámano Córdova, The Wishing Pool and Other Stories by Tananarive Due, The Scourge Between Stars by Ness Brown, and Ascension by Nicholas Binge. Now, let's get horrifying!
New Horror Books Out May 2023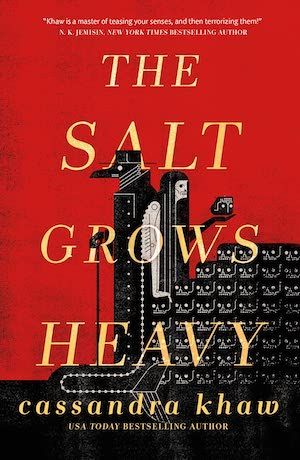 The Salt Grows Heavy by Cassandra Khaw (Tor Nightfire, May 2)
In what sounds like the most horrifying buddy comedy of the year, a toothy mermaid and a plague doctor team up to visit a town inhabited by ageless children. These little devils are overseen by three "saints," but with the children's fondness for blood, they can't keep an eye on them all the time. Khaw is one of the best young horror writers today, and this one is another creepy stunner!
This is a glamorous and gory (glorious? Is that word taken?) retelling of Bram Stoker's Dracula, but like if Stoker wrote it after chugging Red Bull. There's more action, more adventure, more locations, and more blood! More fang for your buck, amirite? And it includes splashy, flashy illustrations from Delgado, a Hollywood conceptual designer.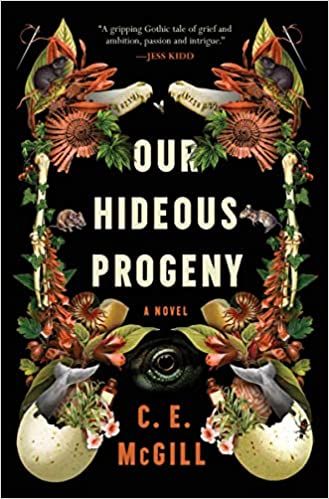 Let's get a little literary gothic for the next pick. This is a feminist, queer twist to the legend of Victor Frankenstein. Mary is the doctor's great-niece, and when she discovers his papers many years after his disappearance in the Arctic, she thinks she maybe have struck gold. But instead, the secrets contained within them just might cost her life.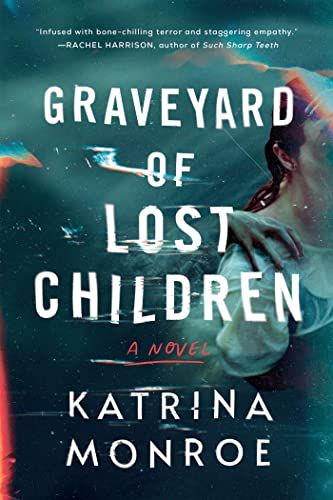 What would you do if you don't believe your baby is your own? Olivia knows that as a baby, her mother was troubled by delusions that Olivia was a changeling, a baby swapped by faeries in the night. Now Olivia is grown and is expecting a baby of her own, but she is getting sicker as the baby grows, and haunted by images of women in the bottom of a well. Dead women that almost claimed Olivia for themselves when she was small…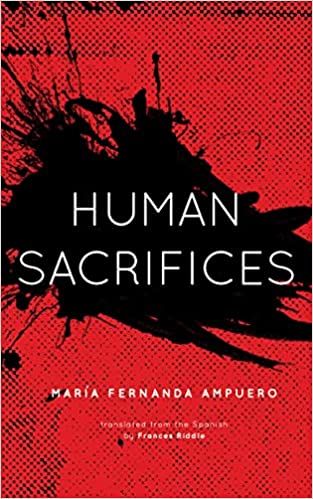 Human Sacrifices: Stories by María Fernanda Ampuero, translated by Frances Riddle (The Feminist Press at CUNY, May 16)
This is a brilliant and brutal collection of 12 stories about the exploitation and violence visited upon women and children in the harsh reality of the world. A couple debating breaking up becomes trapped in a maze; a woman is taken hostage after appearing for a job interview; a group of drowned surfers are worshipped by teens on the outskirts of society. These are wildly imaginative and seriously dark!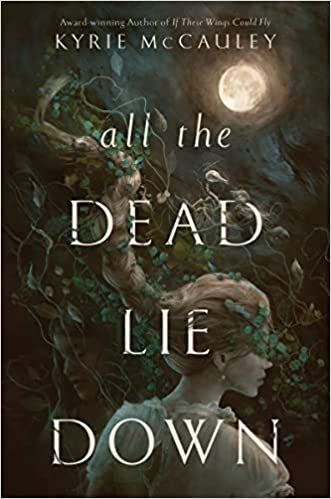 All the Dead Lie Down by Kyrie McCauley (Katherine Tegen Books, May 16)
There isn't a month of horror books that goes by where there isn't at least one set in Maine. (It's a scary place; I know because I live there!) This is a YA gothic romance about a nanny (because nannies and gothic go together like peanut butter and chocolate), who took the position after the death of her parents. The little kids Marin is watching over are creepy AF and want her gone, and there's definitely something scary in the woods. Because Maine.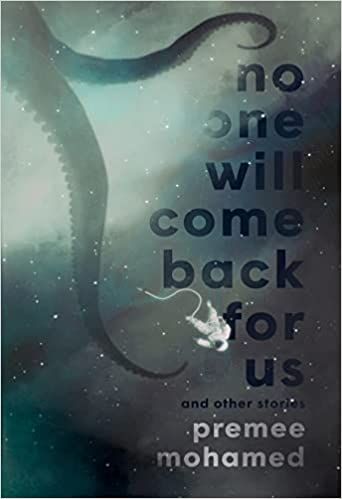 This is a debut collection of cosmic horror! Mohamed has invented new gods and called to the old ones, summoned beasts, monsters, and other horrifying creatures, and just generally supplied readers with a frightening time that is (sometimes literally) out of this world.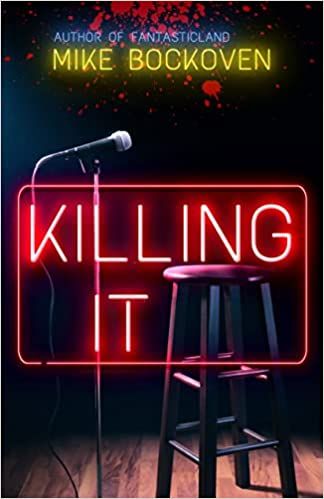 Killing It by Mike Bockoven (Polis Books, May 23)
For stand-up comedians, "dying" on stage means you did a bad job, while "killing it" means you were a huge success. But for four comedians, those expressions are going to be literal when the ghosts of the past come back to haunt them at a New York City comedy club in the 1980s. Before people came for the laughs, it was the site of something evil. And it looks like evil might get the last laugh.
And in paperback releases, you can now get this campy, queer horror gem! It's down to the final four contestants on the reality show The Catch. They are brought to a secluded island in the Pacific Northwest for the final episodes, where one will be crowned a winner. But Patricia lives on that island, too, and she's lonely. She was the queen of the forest green before these fancy campers. And she's going to show them just how a queen makes a scene.