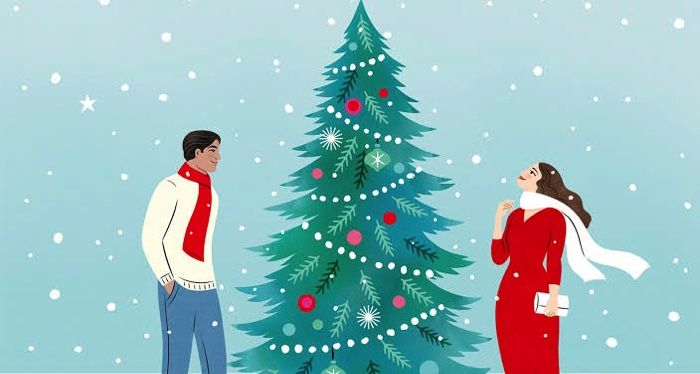 Lists
These New Holiday Romcom Books Will Warm Your Heart
This content contains affiliate links. When you buy through these links, we may earn an affiliate commission.
We all agree that holiday romcoms are great, but how much of a holiday romcom fan are you? Are you one of those people who has Lifetime and the Hallmark Channel playing on a loop from November 1st to December 31st? Do you have your holiday romcom faves that you return to every year? Or are you just a casual holiday romcom fan? Someone who enjoys them when they're on but doesn't go out of their way to find them?
No matter where you fall on the holiday romcom fandom scale, there's no denying that infusing these winter months with a little bit of romance is a great way to amp up the holiday spirit. What's more heart-warming than a meet cute at a Christmas tree farm? Or an enemies-to-lovers story told against the backdrop of a winter wonderland?
Holiday romcoms are so popular that unless you're the most die-hard of fans, it's nearly impossible to keep up with every single release coming out every year. That's true for all the romcom movies, and it's certainly true for the romcom novels as well. So to make your hunt for the best holiday romcoms a little easier, here are some of the best recent releases that are guaranteed to warm your heart.
Looking for more holiday romcom recommendations? Check out these YA romcoms to get you in the holiday spirit in 2022!