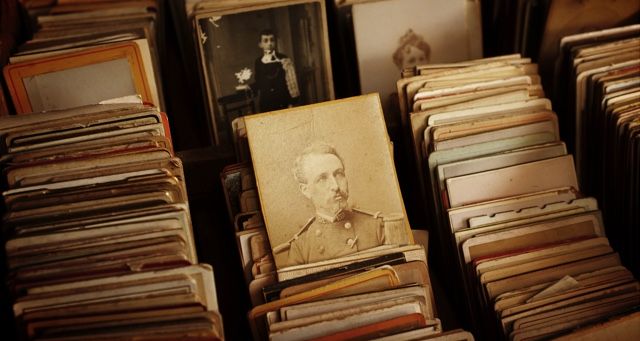 Fiction
15 New Historical Fiction Reads to Pack For Your Summer Vacation
This content contains affiliate links. When you buy through these links, we may earn an affiliate commission.
I love to take historical fiction on vacation. Sometimes it's fun to read a book set in the city or country where I'm going, but I think mainly it's because I want vacation reading to be immersive. I'm looking for something sprawling, long, detailed, and complex that I can dig into from my beach towel. Luckily, there are plenty of upcoming historical fiction reads that perfectly satisfy these requirements. Whether you're reading on a plane or a train, poolside or seaside, or in your living room wishing you could be on vacation, these new historical fiction books from 2019 will help you escape (and maybe learn something about history!).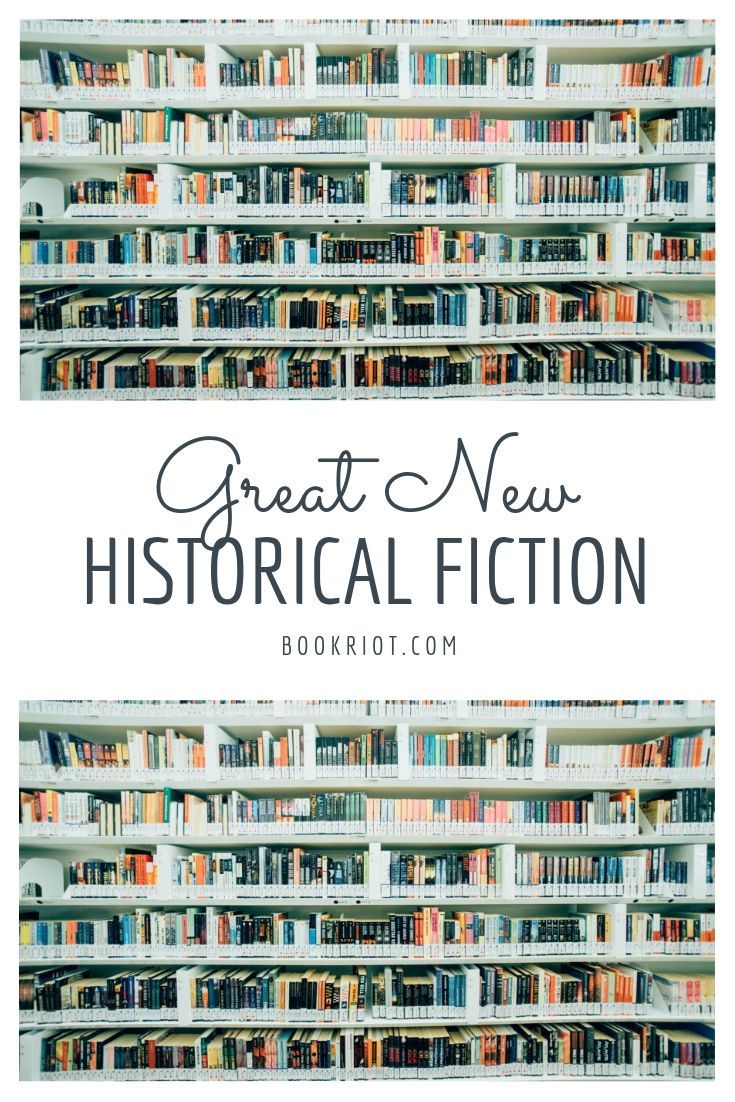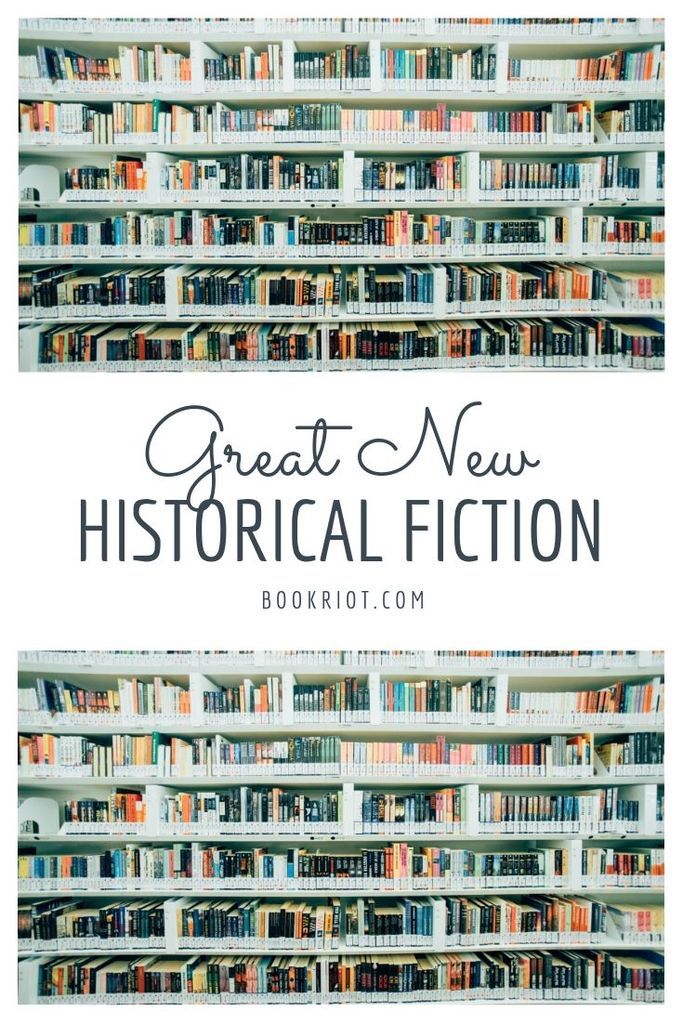 Setting: South Africa, 1901 and 2010
Barr's debut novel weaves together two storylines, both based on true stories. In 1901, during the second Boer War, Sarah and her 6-year-old son are taken to the Bloemfontein Concentration Camp after invading British forces set fire to their home. They are promised that they'll be safe, but having to leave their farm and everything they know for the deprivation of a concentration camp hardly feels like safety. Many years later, in 2010, teenager Willem Brandt is sent to a private military-style camp meant to make wayward boys behave. He, too, is promised he'll be safe…
Setting: New York, 1940s
Gilbert is back with a new novel set in the world of New York theater. At 95, Vivian Morris is looking back on her life, particularly the time she spent involved with a small midtown theater in the 1940s. After being kicked out of Vassar, Vivian found community and fun at her aunt Peg's crumbling theater, the Lily Playhouse. But when a mistake leads to scandal, Vivian's life is changed forever.
Setting: India, 1922
The Satapur Moonstone follows The Widows of Malabar Hill, a Book Riot favorite from last year. In a remote mountain region of India, trouble has come to Satapur's royal family. The maharaja and his son have both died, leaving the state to be ruled by a British agent. Meanwhile, the dowager queen and her daughter-in-law cannot agree on the education for their crown prince—but maharanis do not speak to men. When Perveen Mistry, the only female lawyer in Bombay, arrives to offer her counsel, she discovers a palace full of perilous power plays…and a seemingly deadly curse.
Setting: Jamaica and England, 19th century
This historical thriller may remind you of Alias Grace and Jane Eyre, but it has a brilliance that's all Collins's own. When scientist George Benham and his wife Marguerite are murdered, their servant Frannie Langton is accused. It's a scandalous case, with troubling testimony against Frannie. But Frannie herself can't remember what happened that night. Instead, she tells the story of her childhood on a plantation in Jamaica, where she was enslaved by a brutal scientist, and how she came to England and started working for George and Marguerite. The truth of Frannie's past and a forbidden relationship threaten to expose the crimes at the heart of all English society.
Setting: Nablus, Istanbul, Cairo, Montpellier, Paris, early 20th century
In the shadow of the First World War, Midhat Kamal makes his way from Nablus to Paris, where he plans to pursue medicine. As the years pass and Midhat's studies shift from medicine to history, we follow him as he investigates mysterious diagnoses and falls in with a Paris group of nationalist intellectuals from the Middle East. Paris is tumultuous, but so is British-occupied Palestine when Midhat finally returns in the years before World War II. Politics and personal tragedies collide in this story of an individual life told in the context of global strife.
Setting: Australia, 1960s
Tom Hope isn't a great farmer, or a great husband either, he thinks—though he is a good father to his wife Trudy's son by another man. When Trudy leaves and takes Peter with her, Tom isn't sure how to go on. And then Hannah Babel, a vibrant bookseller, arrives from Hungary and upends Tom's lonely life. But Hannah has a past tragedy of her own: 24 years before, she and her son were sent to Auschwitz. Can anyone begin again after such heartbreak?
Setting: Singapore, 1942 and 2000
As Japanese troops sweep into Malaysia and Singapore, villages are destroyed. Wang Di, only 17 years old, is forced into sexual slavery at a brothel for members of the Japanese military. Though she survives the occupation, she's haunted by her experiences. Years later, a young boy named Kevin overhears his grandmother's deathbed confession, something she never meant him to hear. Yet he's determined to find the truth. These two storylines shed light on a little-discussed period of history.
Setting: Ancient Greece and Troy
A feminist retelling of the Trojan War? Need I say more? (But I will anyway.) It's unclear whether the Trojan War actually took place in real life, so I'm slightly stretching the definition of historical fiction here, but let's go with it. When Creusa wakes to find that Troy is burning, she knows that ten years of war are finally over—but the Greeks have won and her home is destroyed. The consequences of the Greek victory reverberate across Troy and Greece, from the home of the gods at Olympus all the way to distant islands. Haynes tells the story of those consequences, and the events that led to them, from the perspective of the women, girls, and goddesses who are often overlooked in Greek myths.
Setting: Burkina Faso, 1980s
FBI intelligence officer Marie Mitchell is stuck in an old boys' club. She's continually passed over for promotion and given dull paperwork instead. So she leaps at the chance to join a new task force that will investigate and undermine Thomas Sankara, the president of Burkina Faso, whose revolutionary ideology makes the American government nervous. Marie agrees, despite her misgivings—and when she finally meets Thomas and begins playing her part, she has to question everything she knows about who she is.
Setting: New York & elsewhere in the United States, Brittany, Vietnam, 1950s
This historical novel begins 60 years ago and continues right up until the very recent past (Obama's first year in the White House). James Samuel Vincent is an American attorney whose relationship with his son, Rufus, is further complicated when Rufus marries Claudia Christie. Claudia's mother, Agnes, was propelled into a new life in the Bronx after a chance encounter, while her father fought in Vietnam. The story of these two interconnected families unfolds against the backdrop of the post-WWII United States, exploring racial tensions, relationships, and what it means to be American.
Setting: Bohemia (now the Czech Republic), 17th century
In 1612, Elizabeth, daughter of James I of England, is married to Prince Frederic. At his ancestral home of Heidelberg Castle, they begin their family, only to take over royal duties in Prague when the Hapsburgs are weakened. Their brief tenure are the King and Queen of Bohemia lasts only until the throne is taken back by the Hapsburgs and they are sent to live in exile…but Elizabeth is determined to keep her family intact. This sweeping novel explores the life of a lesser-known historical figure whose descendants would go on to become kings and queens of Britain.
Setting: Detroit, 1950s
Two sisters growing up in 1950s Detroit have clearly defined roles in their family. Tomboy Jo is a rebel who longs to make the world a better place. Bethie is the "good girl," pretty and feminine, who enjoys the power her beauty affords her and dreams of a traditional life. Over the course of the next turbulent decades, through the Vietnam War, women's liberation, Woodstock, and more upheavals, the sisters' paths take them in unexpected directions. Neither one has the life she expected, but is it too late to go after what they truly want?
In West Mills by De'Shawn Charles Winslow
Setting: North Carolina, mid–20th century
The rural North Carolina community of West Mills likes to gossip about Azalea "Knot" Centre. Knot's determined to live life on her own terms, but even she needs companionship. Enter her neighbor Otis Lee Loving. Otis is looking for redemption after trying and failing to help his sister years earlier. But dealing with the chaos Knot brings can't fix his own family problems. And secrets have a way of coming to light, especially in a small town…
Setting: Florida, 1960s
I think many of us have been waiting for this book since the day we finished The Underground Railroad. Set in Jim Crow–era Florida, this novel is based on a real reform school. Elwood Curtis, about to enroll in college, is instead sent to a reformatory after one innocent mistake. There, he encounters the horrors of abuse, corruption, and sadistic staffers. He also meets Turner, a boy as cynical as Elwood is idealistic. The differences between them lead to a decision that will have reverberating consequences for years to come.
The Vexations by Caitlin Horrocks (July 30)
Setting: Paris, late 19th century
After a privileged early childhood, Erik Satie and his siblings Conrad and Louise are upended when their mother dies and their father has a breakdown. A grieving Erik throws himself into the Parisian art scene, where he achieves notoriety rather than respect, even as he rubs elbows with people like Claude Debussy. Only his siblings offer constant support. But Louise has a loss of her own to contend with, one that threatens the sibling bond that's made it possible for Erik to pursue musical greatness. Based on the life of composer Erik Satie, this novel will take you to Paris during La Belle Epoque.
---
If you're looking for even more historical fiction, we've got you covered: great historical fiction series; historical fiction in translation; 50 must-read works of historical fiction; and what one reader has learned from reading historical fiction.