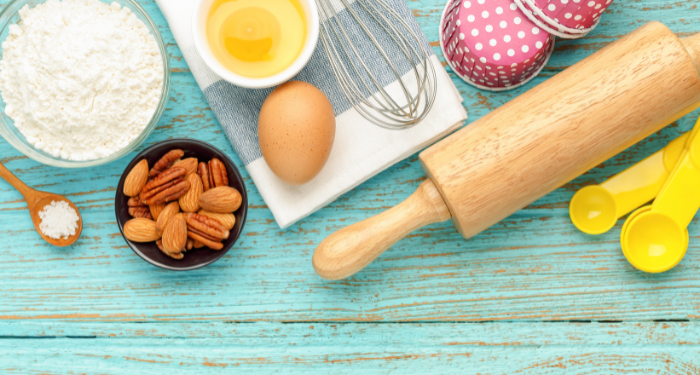 Food/Cooking
A Baker's Dozen of Cookbooks from Great British Bake Off Alums
This content contains affiliate links. When you buy through these links, we may earn an affiliate commission.
Since 2010, The Great British Baking Show (The Great British Bake Off to the rest of the world) has been gracing our television and computer screens with visions of pillow-soft bread, flaky pastry crust, and petite patisserie. Since it was first available on Netflix, I have been watching the cozy competition show like an eagerly anticipated sports match. Grab the butter, you fool! I'll shout at my TV, even though I've seen each episode approximately 10 times. While I am not much of a baker, I do love a good baking book or cookbook. We all could use a little guidance with ambitious kitchen projects. Watch me show up to the Thanksgiving dinner with an opera cake and five different types of biscuits. Now, if only Netflix would bring back early seasons of the show so I can re-watch my favorite comfort show in an eternal loop.
In 2018, we rounded up 74 of the cookbooks by judges and contestants of The Great British Baking Show. Four years later, we're back with even more baking and cookbooks from the tent. Whether your baking style is more rustic or over-the-top decorative, our bakers have something for you! Learn the science of baking from engineering researcher Rahul Mandal, conjure up creepy cakes with Helena Garcia, and brush up on your gluten-free baking with Peter Sawkins!
---
As we anxiously await season 13's winner, it's time to brush up on baking skills. Time to head to the grocery store! I'll preheat the oven if you'll grab me an extra bag of chocolate chips.
Need more baking books for your kitchen library? Check out our baking archives. On your mark, get set, BAKE!