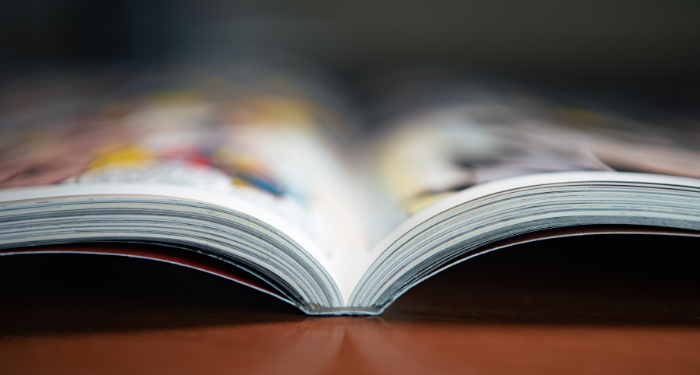 This content contains affiliate links. When you buy through these links, we may earn an affiliate commission.
As the hottest summer in history trundles on, I am moved to do very little except read. To me, comics still have a very summery energy. I discovered Archie comics on a summer vacation when I was young, and I tore through the hundreds of available single issues and double digests over the summers when I didn't have to do school reading. For that reason, I'm still on the search for new comics to read in August 2023.
I think my ideal comics reading position would be in a hammock on a porch, but I live in an apartment in a city, so I'll have to settle for lying on my couch while my cat tries to use her head as a battering ram against my book to get me to pay attention to her. In the summer, I like comics that are adventurous or about a type of history that I'm not as familiar with. I need a bit of distraction from the summer heat oppressively sitting on my chest alongside my cat.
For this month's new graphic novels and comics, there are a couple of works in translation, a few exciting adventures, and plenty of fascinating histories from around the world. There's enough to keep you engaged for the whole month.
New Graphic Novels August 2023
One of the great Avatar: The Last Airbender comics collections is coming out in paperback this month. In Imbalance, we get some more of the crucial moments that led to the political instability in The Legend of Korra. Aang and the gang return to Earthen Fire Industries, Toph's parents' factory, and realize the town is about to be overcome with conflict between benders and non-benders. Aang must find a way to create peace in this difficult situation.
In a world where the planet is dying, and no one in power seems to want to do anything about it, young people are trying to find ways to avoid succumbing to total nihilism. Hmm, familiar. Ellis and Dr. Otis Heck invent a virtual reality game called Eden II to quell some of their malaise, but the game becomes bigger than anyone could have expected. When Heck sells the game to a corporation, it takes on a life of its own, and the lines between game and reality start to blur.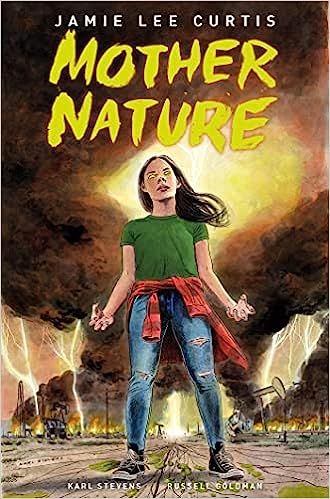 Mother Nature by Jamie Lee Curtis and Russell Goldman, illustrated by Karl Stevens
Queen of horror Jamie Lee Curtis has stepped into the world of graphic novels. A young girl named Nova Terrell lives in Catch Creek, New Mexico, a town under the rule of the oil company the Cobalt Corporation. She starts to attack the factory to get back at them for her father's death, and makes a terrifying discovery about their "Mother Nature" project.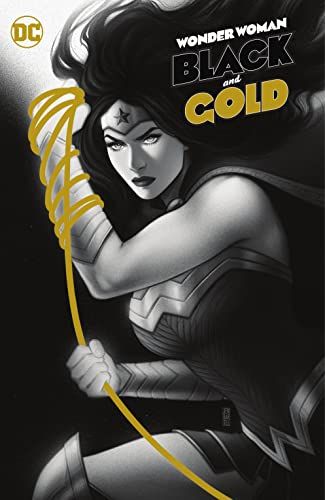 Wonder Woman Black & Gold by Mariko Tamaki, Tillie Walden, and Rachel Smythe
For the Wonder Woman's 80th anniversary, DC has put together this star-studded anthology of fantastic Wonder Woman adventure stories. With stories from Mariko Tamaki, Tillie Walden, Amy Reeder, Ming Doyle, and more, we follow Wonder Woman through her many greatest hits, from her famous weapons to a return to Themyscira.
Beatrix Rose: Vigilante by Stephanie Phillips, illustrated by Valeria Favoccia
In this collection of issues 1-5 of the Beatrix Rose comics, we follow the assassin through her dangerous missions. She works for the Triad and comes face-to-face with her enemy, the Demon. As they find out more about each other and more about the Triad, nothing is exactly what it seemed in the beginning.
New Graphic Nonfiction August 2023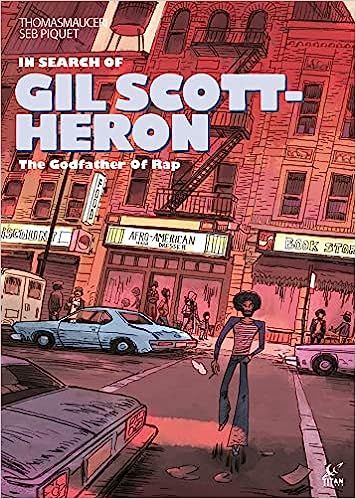 Gil Scott-Heron's music is often referenced as an inspiration for early hip-hop. For years, Thomas Mauceri tried to meet Gil Scott-Heron and interview him. A series of near-misses characterize his quest to get an interview with the music legend. Though he never got to meet him, he studied the artist's legacy and examines his impact on popular culture.
Okinawa by Susumu Higa
Susumu Higa has written for years about Okinawan Prefecture and its culture. This collection of two stories, Sword of Sand and Mabui, examine the past and present of Okinawa. After explaining the complicated history of the region, he moves on to discuss the American occupation and show how fundamentally it changed Okinawan culture.
Us by Sara Soler, translated by Silvia Perea Labayen, letters by Joamette Gill
This graphic memoir follows Sara Soler's relationship with her partner, Diana, and Diana's coming out process as a trans woman. Sara originally published this work as a zine (in Spanish), but its popularity brought it more life, even to English translation. The memoir beautifully shows queer love and celebrates finding your true self.
The Naked Tree by Keum Suk Gendry-Kim, translated by Janet Hong
This story is a comic adaptation of the novel The Naked Tree by Park Wan-suh. Lee Kyeonga is a young woman in Korea in 1951, selling her art at the U.S. Military Post Exchange. She meets a refugee from the north and quickly falls for him. While their love story blossoms, the Korean War rages on around them.
As I drink up the last dregs of summer, I'm always seeking more comics with gripping history or adventure tales to excite my brain while I refuse to move around because I'm too hot. You can also dive into the bestselling comics of all time and some of the best queer comics.