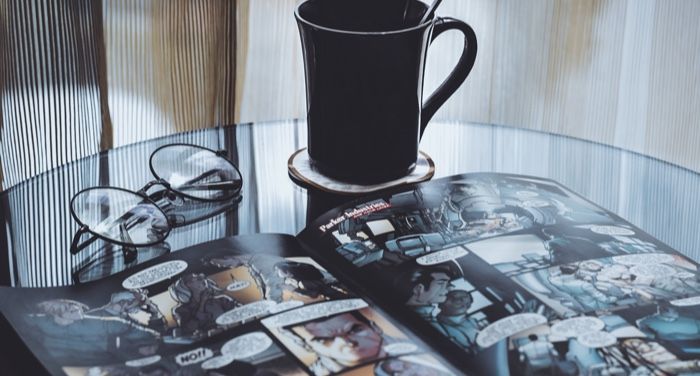 This content contains affiliate links. When you buy through these links, we may earn an affiliate commission.
It's that time again to load up your pull lists, to wander to your local comic book store with the swagger that only comes from already knowing what you want this month. Pretend you've perused the solicitations, spelunked the social media accounts of your favorite writers and artists, and curated your list just to your liking. Or just let me do it for you. I do the research; you get to show that swagger. What are the new comics you need to read in May 2023?
This month's list is heavy on the #1 issues, since both Marvel and DC are launching a slew of new series. When I say slew, I mean way more than I could include on this list. I've cherry-picked the very best and most exciting for you. But you know I don't just stick to the big two. The smaller publishers are represented, too, and a couple of really exciting graphic novels about to hit store shelves.
We'll start with those graphic novels before launching into that glorious list of first issues that range from superheroic to spooky to science fiction. Enough preamble, let's get to those comics you need to read in May 2023.
New Graphic Novels in May 2023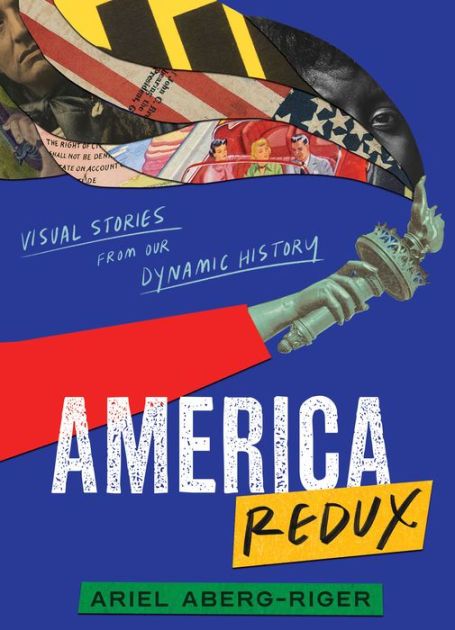 American Redux is less graphic novel than it is a visual arts exploration of America. These 21 stories unpack America. Who are we? What do we do? How do the different parts of American identity interact for better or worse? This book is powerful.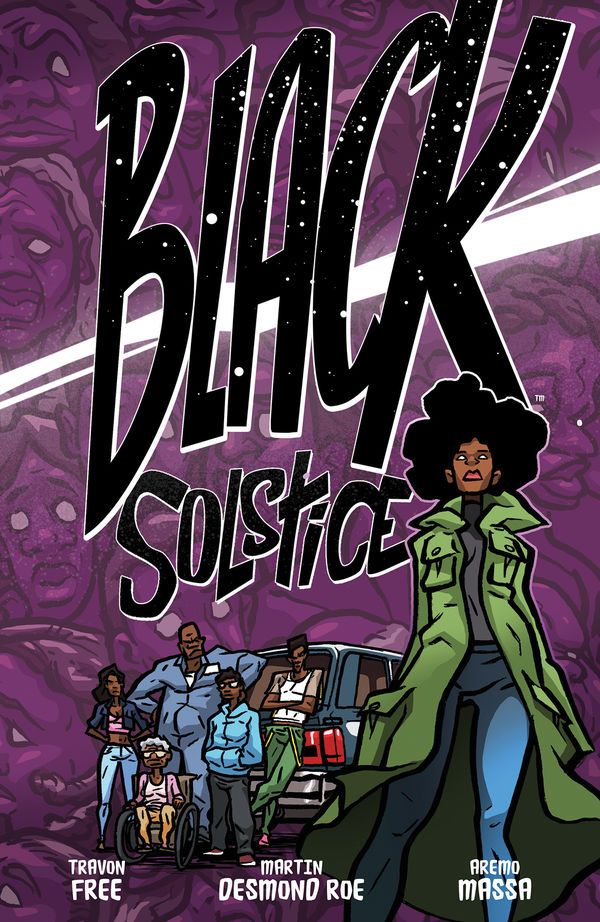 Black Solstice by Martin Desmond Roe, Travon Free, Aremo Massa
One winter solstice, a miracle occurred. Every Black person briefly gained superpowers. Now as another winter solstice is approaching, everyone is wondering if the powers will return. One particular pair of siblings is convinced that they will, and they have a plan.
New First Issue Comics for May 2023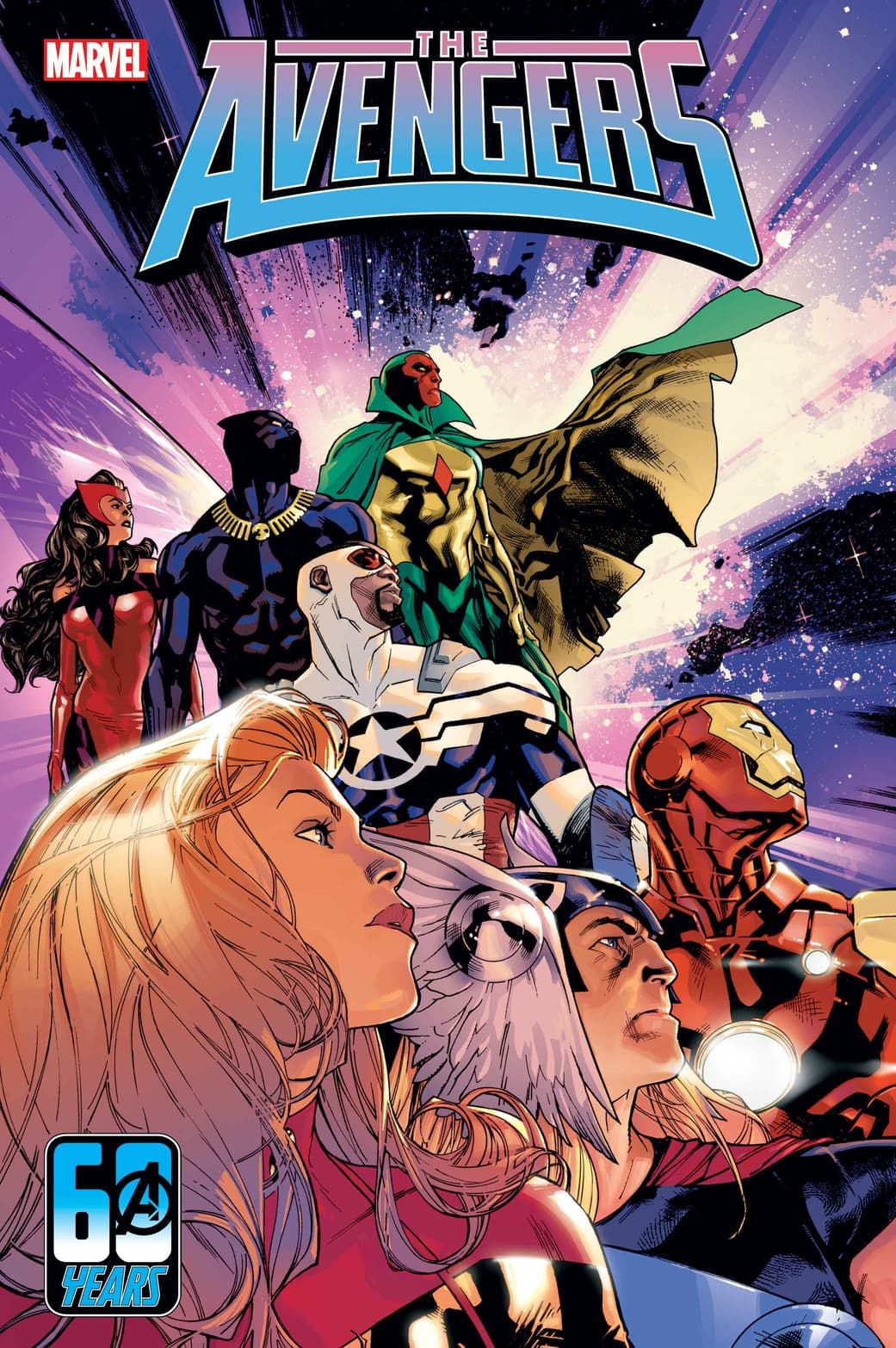 Avengers #1 by Jed Mackay, C.F. Villa
The faces here are all familiar Avengers: Scarlet Witch, Black Panther, Vision, Captain America, Iron Man, Thor, and Captain Marvel. They're assembling once again because the world always needs Avengers. First up for this new team: Terminus and another threat wearing a friendly face.
Cat Fight #1 by Andrew Wheeler, Ilias Kyriazis
The literal tagline for this is John Wick meets Kill Bill meets CATS. Do I even need to say anything else?
Fine. Felix lives the high life. Stolen, but whatever. Now Felix is being recruited into a crime syndicate by the mysterious Schrodinger. Let the feline-themed mayhem begin.
Cyborg #1 by Morgan Hampton, Tom Raney
Victor has gone home to Detroit. It's been too long, but he's enjoying living a slower life out of the spotlight. But something is afoot in Motor City. Someone is trying to turn Detroit into a huge AI, and Cyborg is having none of it.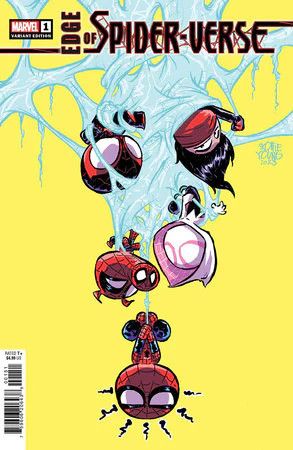 Spiders, spiders everywhere. Some of them are even dinosaurs like Spider-Rex and Venomsaurus. Just grab this book and jump into the wall-to-wall Spider-tastic adventures jumping across realities.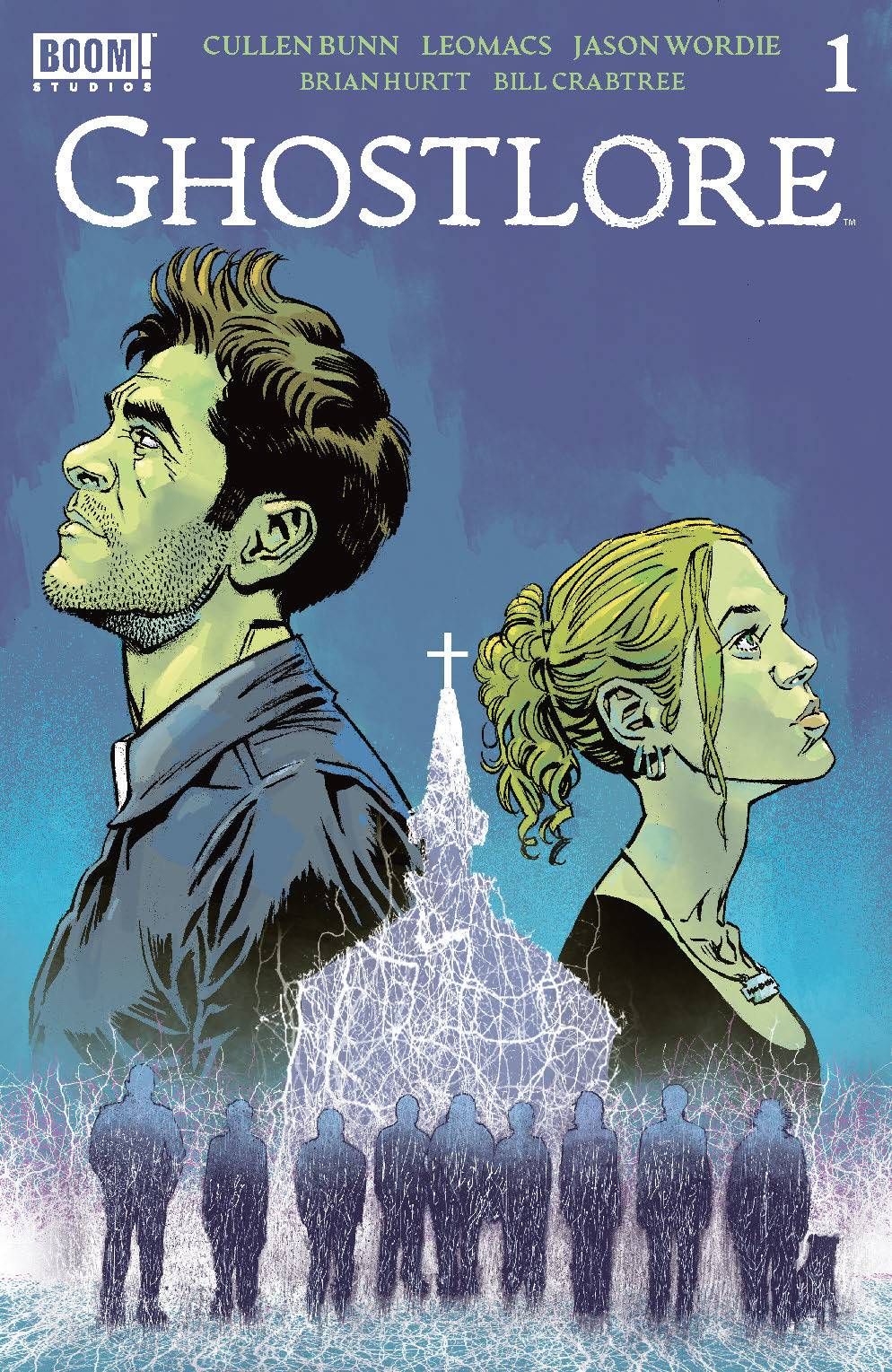 Ghostlore #1 by Cullen Bunn, Leomacs, Brian Hurtt
Some ghosts stories are the ones we tell. Some are the ones told by ghosts. After a terrible accident, Harmony and Lucas can see the dead. Some are friendly, telling stories. Some aren't so friendly. When Harmony and Lucas discover there are nearly-deads who also have this power, everything is about to get more complicated and deadly.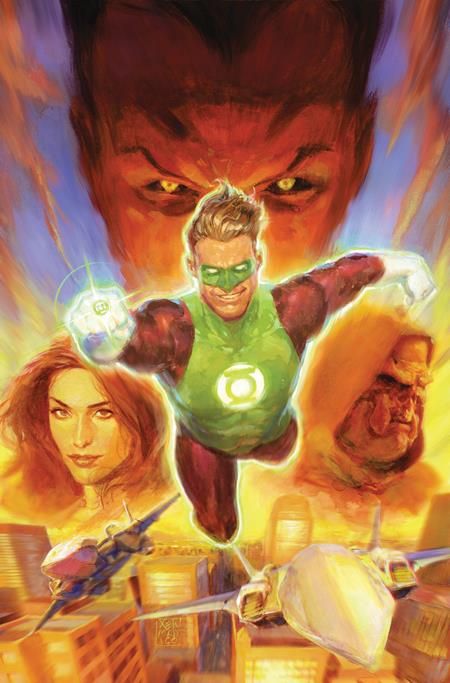 Green Lantern #1 by Jeremy Adams, Xermanico, Phillip Kennedy Johnson, Montos
After the events of Dark Crisis, OA has quarantined the sector that includes Earth, its own Green Lanterns included. Hal decides to go home after a terrible loss and to find Sinestro, who has once again ruined Hal's life. Space epic and personal storytelling make this one of the comics you need to read in May 2023.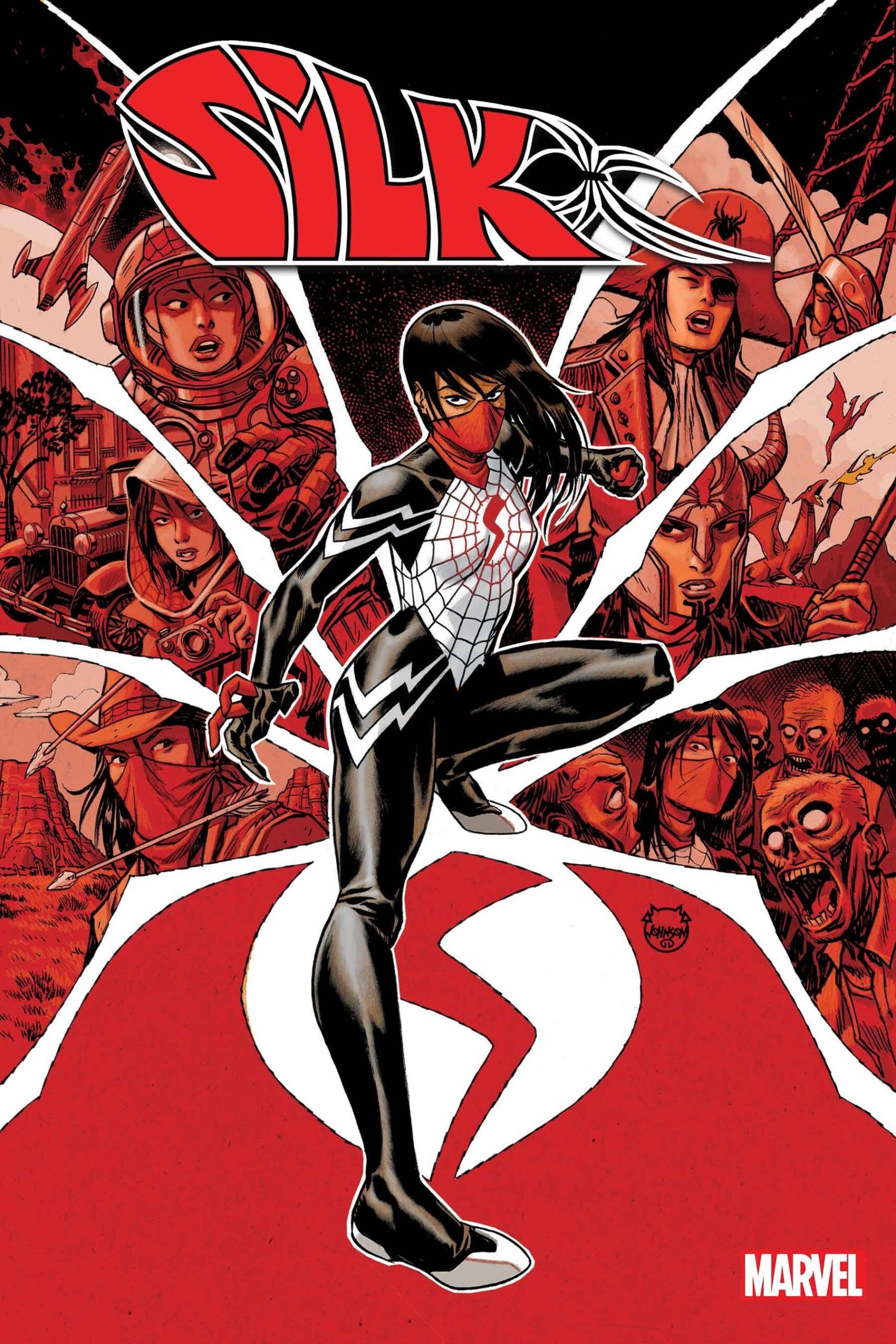 Silk #1 by Emily Kim, Ig Guara
Silk is back in the Marvel Universe. Or one of the Spider-Verses, at least. She's in Los Angeles, and only an ace detective like her can handle…wait…she's not an ace detective. What's going on here? Pick it up to find out.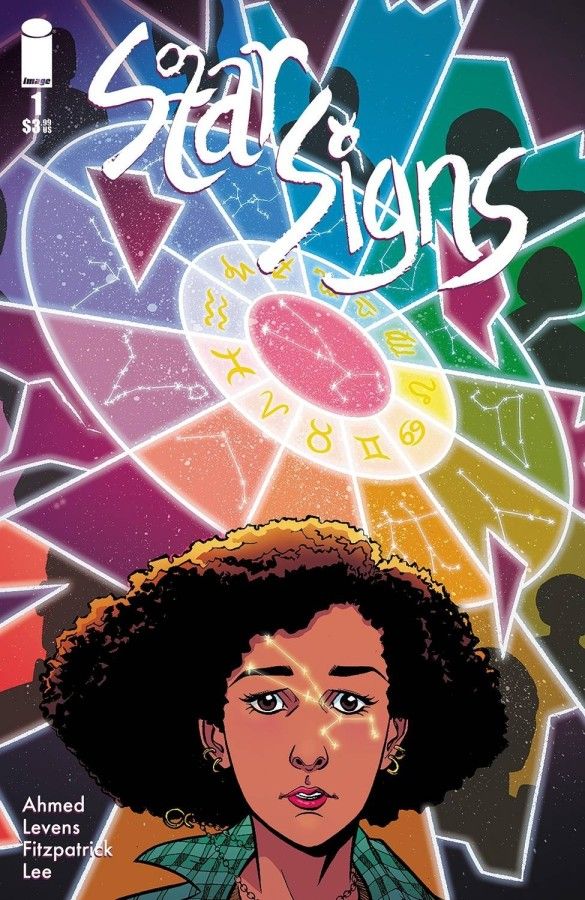 Starsigns #1 by Saladin Ahmed, Kelly Fitzpatrick
One day, the 12 constellations fall to Earth. In doing so, they grant 12 strangers with mysterious superpowers. But they're about to discover that power always comes with a price. Sometimes a terrible price.
Storm #1 by Ann Nocenti, Sid Kotian
It's been way too long since we had a Storm solo book. In this case, though, she's leading a team of X-Men. When a powerful elemental force emerges near Xavier Mansion, Storm and her team are dispatched to figure things out. What she finds is a new and terrifying X-Men villain.
Titans #1 by Tom Taylor, Nicola Scott
Anyone keeping up with DC Comics has been waiting for this one. The Justice League is no more. After Dark Crisis, it's up to the next generation to take up arms to defend the Earth. And the Titans — teens no more — are stepping up.
---
What else is on your pull list? Any other big DC #1s with their soft reboot? Any manga or graphic novels grabbing your attention? Let your local comic book store know!
As always, you can find a full list of new releases in the magical New Release Index, carefully curated by your favorite Book Riot editors, organized by genre and release date.