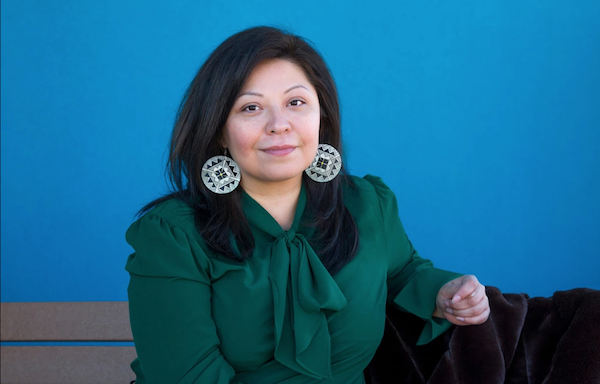 A New Generation of Native American Writers: Critical Linking, February 26
Sponsored by Everything is Horrible and Wonderful by Stephanie Wittels Wachs
---
Terese Marie Mailhot, whose new memoir, Heart Berries, came out this month, hates "poet voice." If you've ever been to a poetry reading, or attended a creative writing class, or even just listened to Garrison Keillor's The Writer's Almanac on the radio, you know what she's talking about. Poet voice is sincere yet disaffected, a droning melody of self-importance. It is the standard, emulated by thousands of poets, essayists, and fiction writers, popularized and codified by creative writing programs across the nation. And like so many of those programs, it is extremely white. In this way, it's a tidy metaphor for the way whiteness — and expectations for what writing should sound like — still dominates the writing world.
This is an excellent profile of two new Native American authors. Go buy their books!
---
Cooks, cookbook lovers, food enthusiasts, and food eaters, gather 'round! The Piglet Tournament of Cookbooks is ready to rumble. Below, you'll find our list of the 16 cookbooks that absolutely knocked our socks off in 2017, as well as the judges who will be vetting them. From now through April, these books will be going head-to-head in what promises to be an intense competition.
---
I never read text that addressed [depression] in my community. There was never a character that I could point to and say that was someone who is experiencing this condition. I wanted it to be healing for girls of color because it is normal to experience depression. And [I want them to know] that there is help. Latina teens have really high suicide rates and no one ever talks about it. I wanted to bring attention to that issue.
Another great author profile, this time of Erika L. Sánchez.