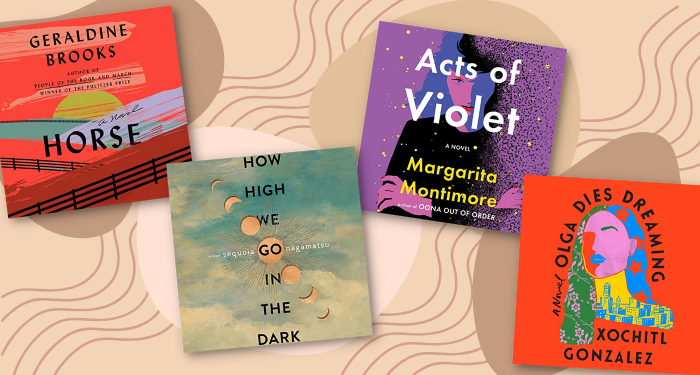 Audiobooks
10 New Full-Cast Audiobooks to Listen to for an Incredible Reading Experience
This content contains affiliate links. When you buy through these links, we may earn an affiliate commission.
I remember the very first full-cast audiobook I listened to: It was Daisy Jones and the Six, and I was absolutely blown away with the book, but what made it extra special was having so many narrators for all the characters. I could see the book playing out inside my own head. Many readers may have had this same experience, with this book or another, and it seems every year we are getting more and more audiobooks with a full cast experience — that is, many narrators to represent different characters in the books, rather than just one narrator for the entire novel.
A narrator can make or break the audiobook, and having several perfect narrators for a book can make the reading experience that much more amazing. With a full cast of narrators, a book can come to life in totally new and unexpected ways (and may even help newer audiobook readers to transition into the audiobook life — having different voices for each character can help readers differentiate and focus between dialogue).
Here are 10 new full-cast audiobooks to keep on your radar if you love a multiple-narration-style read. For the parameters of this list, I've chosen books with three or more narrators, and I've stuck with books published in 2021 and 2022. (For full-cast audiobooks from 2020, check this list out!)
Looking for more audiobooks? Check out these 2020 full-cast audiobooks and the best audiobooks of 2022 (so far)!