Lists
8 New Fiction Books Exploring Mental Health That Show You're Not Alone
Most of us have struggled with mental health challenges at some point in our lives. That's one of the things I love about fiction exploring mental health. It's so relatable— it shows you that other people have experienced these challenges. It has certainly shown me time and time again that I'm not alone. Which is why today I want to share with you some newer works of fiction exploring mental health!
I chose eight newer works of fiction exploring mental health, meaning that the books on this list were published in the past year. In some cases, the theme of mental health is front and center, and in others it's a bit to the side — but always present. Fiction exploring mental health can come in a wide variety of genres. Most of the time, these stories are contemporary or literary fiction, but I also picked some thrillers, romance books, and even horror novels for this list — all in hopes that anyone can find a book they love.
So without further ado, let's dive into these works of fiction exploring mental health.
New Fiction Exploring Mental Health
The Unfortunates by J K Chukwu
The Unfortunates follows college sophomore Sahara, who constantly feels like she's not enough. She is not okay for a number of reasons — one of them being that all her Black classmates keep disappearing or dying. She's planning to deliver her thesis to share her voice one last time, knowing she'll probably disappear soon. But life has other plans, and Sahara's wild sophomore year will change everything — and even bring her some much needed hope and redemption.
Chlorine by Jade Song
Next, Chlorine is part coming-of-age story, part horror novel — and it talks about the pressure society puts on young women and their bodies. The story follows Ren Yu. She's a swimmer, and she has built her whole life around swimming, hoping it's her ticket to the life she wants. Ren has always wanted to be a mermaid. And school, scholarships, friends — these are the concerns of humans. Not of creatures like her. Either way, Ren will stop at nothing to get the life and freedom she wants for herself. No matter how much it costs her.
Someday, Maybe by Onyi Nwabineli
Someday, Maybe is a difficult story about loss, grief, and how it affects your interactions with your loved ones. The story follows a woman named Eve. When her husband dies by suicide, her whole life is turned upside down. He seemed happy, so she's struggling to understand why that happened. Eve is most certainly not okay, but she's working on her emotional journey towards healing.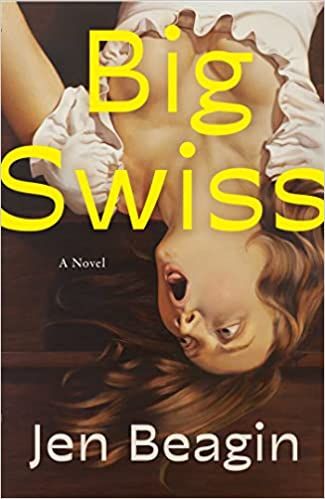 Big Swiss by Jen Beagin
Next, this book is a bizarre exploration of love, infidelity, and mental health. Big Swiss follows the story of Greta. She transcribes the therapy sessions of a sex coach known only as Om. The problem is, Greta has become obsessed with Om's latest client — a woman from Switzerland whom she dubbed Big Swiss. All things considered, the infatuation should be harmless. Except Greta recognizes Big Swiss's voice at the park and decides to introduce herself — while still hiding who she truly is. What could go wrong?
Adelaide by Genevieve Wheeler
Adelaide is (and isn't) a romance book. It's the story of the eponymous Adelaide, who has fallen in love with a man named Rory Hughes. She's convinced he feels the same, even though he only sometimes texts her back. When he breaks one promise after another, she just tries to love him harder. So when Rory is faced with a terrible tragedy, Adelaide keeps giving more and more of herself — hoping that will be enough.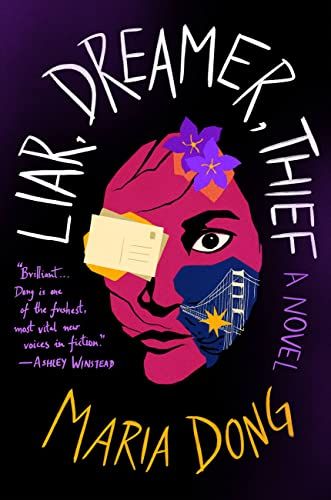 Liar, Dreamer, Thief by Maria Dong
This is an exemplary psychological thriller that dives deep into the mental health of its protagonist. Liar, Dreamer, Thief is the story of Katrina Kim. She may be a little unhinged, and her obsession with her co-worker Kurt isn't exactly healthy. But she's not a stalker, really. Still, it seems like Kurt is aware of Katrina's strange coping mechanism — according to the note he left her. Not long after, Katrina coincidentally meets Kurt. He blames her for what's about to happen, and then dies by suicide. Was it actually her fault? Katrina dives into her memories for answers, which will slowly reveal a more menacing truth.
Before I Let Go by Kennedy Ryan
A lot of times we want to think that love is enough, but that's rarely the case. Before I Let Go is a romance novel that explores this through the relationship between Josiah and Yasmen. Love alone couldn't save their marriage, and yet they've finally found some joy and routine in their new lives. They co-parent their children and manage a business together. Which means they're always close and drawn to each other. When things heat up between them once more, Yasmen and Josiah are faced with the question: can they try again or is it too late to make it work?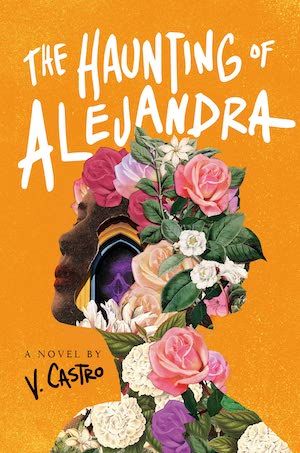 The Haunting of Alejandra by V. Castro
Last but certainly not least comes a great horror novel that incorporates the folk tale of La Llorona! The Haunting of Alejandra follows the eponymous Alejandra. In times of darkness and emotional turmoil, she sees the ghost of a crying woman. She doesn't really know what to make of this apparition, until she starts seeing a therapist. This helps Alejandra get to know more about her family history — and how she's connected to La Llorona. The problem is, this ghostly specter won't leave until Alejandra joins her and her ancestors in the darkness.
---
If you're struggling with mental health, please seek help. You're not alone.
That being said, if you'd like to read more books about the topic we've compiled a list of nonfiction books about the therapy experience. Or you can read this essay about struggling with mental health challenges and finding reading difficult.