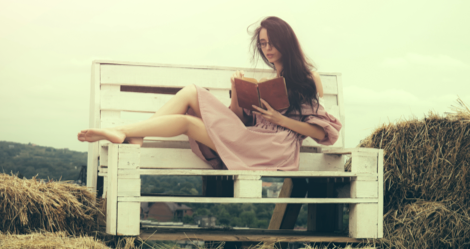 Feminism
4 New Feminist Books that Offer Us Ways Forward
This content contains affiliate links. When you buy through these links, we may earn an affiliate commission.
Starting this summer and leading into fall, here are a slew of exciting new books that bring fresh angles to feminist questions. These books span the genres from theoretically-oriented to fiction and memoir. The four feminist texts collected here offer us ways to think through pressing questions about gender, identity, and how we relate to one another.
Professor Mari Ruti is a Lambda-nominated scholar of critical theory, queer theory, and gender studies. In her twelfth book, Ruti weaves together feminist critique, personal narrative, and theoretical analysis. The book is an eloquent, accessible work of "autotheory," a genre-blurring text akin to Maggie Nelson's The Argonauts. Ruti takes on questions of gender relations, the pressures of our high-performance age, and culturally produced "bad feelings." Ultimately, she challenges the idea that we live in a post-feminist world, and instead argues that heteropatriarchy persists, just in less recognizable forms.
June Eric-Udorie is a powerhouse. She is a twenty-year-old activist and author who has assembled a stellar lineup of writers, putting a bold challenge to the idea of a unified feminism. The title echoes Chimamanda Ngozi Adichie's confident assertion that We Should All Be Feminists. We certainly should, but can we? Is a truly intersectional feminist politics even possible? The contributors explore feminism's many points of intersection—black feminists, trans feminists, queer feminists—to think through what an inclusive feminism might look like, and identify the challenges to its existence. Contributors include Nicole Dennis-Benn, Brit Bennett, Juliet Jacques, and Evette Dionne.
Khakpour writes with great care about her identity's multiple axes of marginality. The book centres the narrative of being a "sick girl," and tells the story of Khakpour's lengthy struggle with late-stage Lyme disease. Khakpour balances that narrative with discussions of her displacement from home as an Iranian-American. In addition, she explores her lifelong, focused desire to be a female writer. It's beautifully written and stands as a model of what an intersectional depiction of one's identity might look like.
Ayiti by Roxane Gay
This past month, Grove Press reissued Roxane Gay's first collection of fifteen stories, originally published in 2011. The book blends poetry, fiction, and nonfiction to represent the experience of the Haitian Diaspora. Earlier this month, BuzzFeed published a short story from the collection. In "Of Ghosts and Shadows," two women must hide their love in their Haitian hometown. The original "Bad Feminist" continues to offer us representations of unapologetic women who fight to assert their identities, despite oppressive social and political forces.