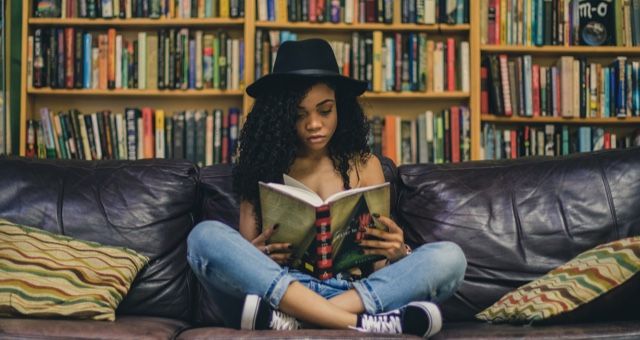 Critical Linking
New Day, New Brain Study Proving Reading Is Awesome: Critical Linking, September 25, 2019
Critical Linking, a daily roundup of the most interesting bookish links from around the web is sponsored by Wednesday Books.

---
"However, this study, published Wednesday in the journal Science Advances argues that the opposite occurs. Reading, a relatively new skill for humans, can peacefully coexist with an ancient skill like observing the world, instead of competing with it for brainpower. Acquiring literacy actually enhances the brain's ability to visually process non-language stimuli, like faces, houses, or tools."
Oh look, more proof that learning to read is all kinds of good for the brain.
---
"And then at the same time, while we hold space for that, there are still experiences like mine, right? Where my parents — my mother specifically was not at all happy … I turned around and was like, 'Well, then let me know when I have to leave.' Ah, wait. And she was like, 'Hey, I love you. Like, you're my kid. And maybe I don't understand what this is all about, but this is your home. And I'm your mom. And I love you.' And so there is just this baseline for us to have and maintain the love that we have always had.
I wanted also to be very clear for young people coming out what their work is. And your work is not to make your mom accept you. That's your mom's work. Your mom has to work to understand what she needs and … the best ways that she can love you. Your work is to just live authentically and as honestly as you can."
This is one of my very favorite books!
---
"We love books here at Alma. Maybe that's because Jews are historically the "people of the book," or maybe that's because we're nerds. Either way, this past year brought us so much great Jewish-themed writing that we are excited to highlight. So, without further ado, here are the 14 books that won us over this year:"
And I leave you with 14 Jewish books that are clearly must-reads!