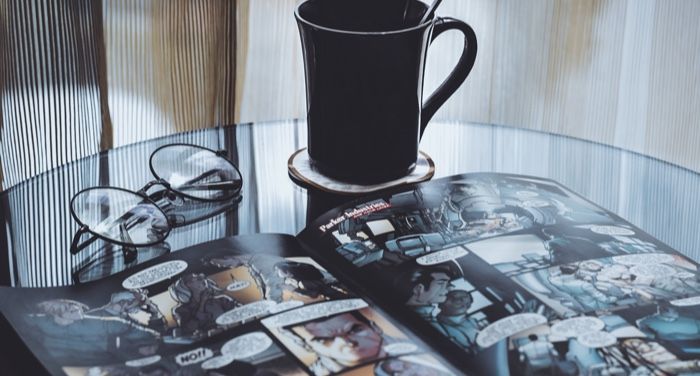 This content contains affiliate links. When you buy through these links, we may earn an affiliate commission.
Walk into your local comic book shop on any given day, especially a Wednesday, and the choices can be overwhelming. My preferred shop has an entire wall of graphic novels, a wall of new and newish single issues, and loads of other stuff, too. How to decide? One great way is to talk to your local comic book shop owner or worker. They know their stuff.
You're shy? Too much social anxiety? Live in a comic book desert without a local comic book shop? Okay. I've got you. At least, I've got you for ten new comics for March, which is a good start. I've scoured the solicitations from Marvel, DC, Image, Dark Horse, and all of the other comic book publishers you have and haven't heard of. In the ocean of great comics coming out this month, I've narrowed it down to ten that you just have to read.
I have a load of #1 issues for March, which are always guaranteed to be good jumping-in points. Superheroes new and well-established? Check. Science fiction? Conan meets Heavy Metal? Check and check. Queer horror? Big check. The most amazingly ridiculous character in comics? Oh, yeah. These ten new comics to read in March 2023 have everything.
New Comics in Early March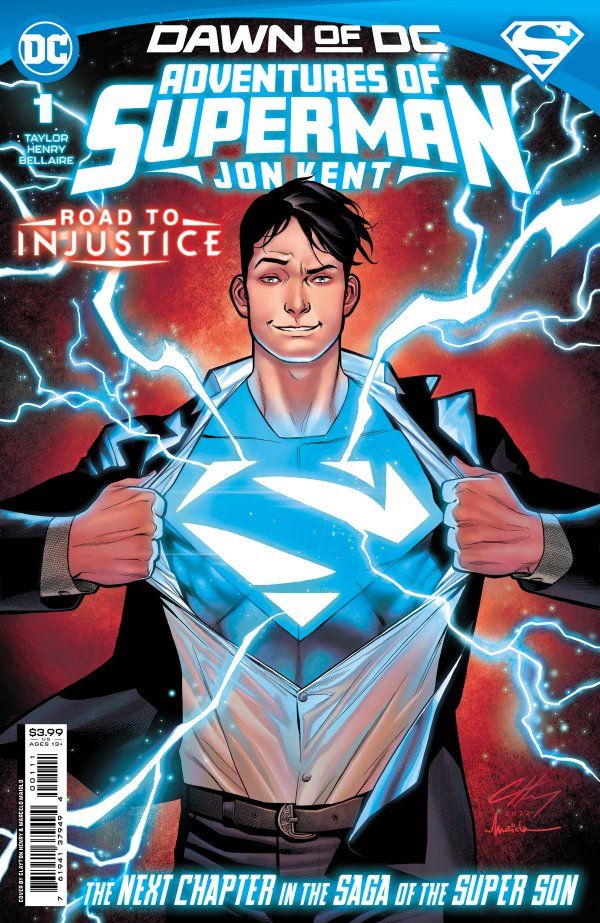 Across the dimensions, Supermen are being killed. The horrifying Ultraman is hopping across universes, hunting Kal-Els. But the Superman of Earth-2 thinks there's one man who can stop Ultraman: Jon Kent, son of Earth-1 Superman. So many Supermen, so few pages.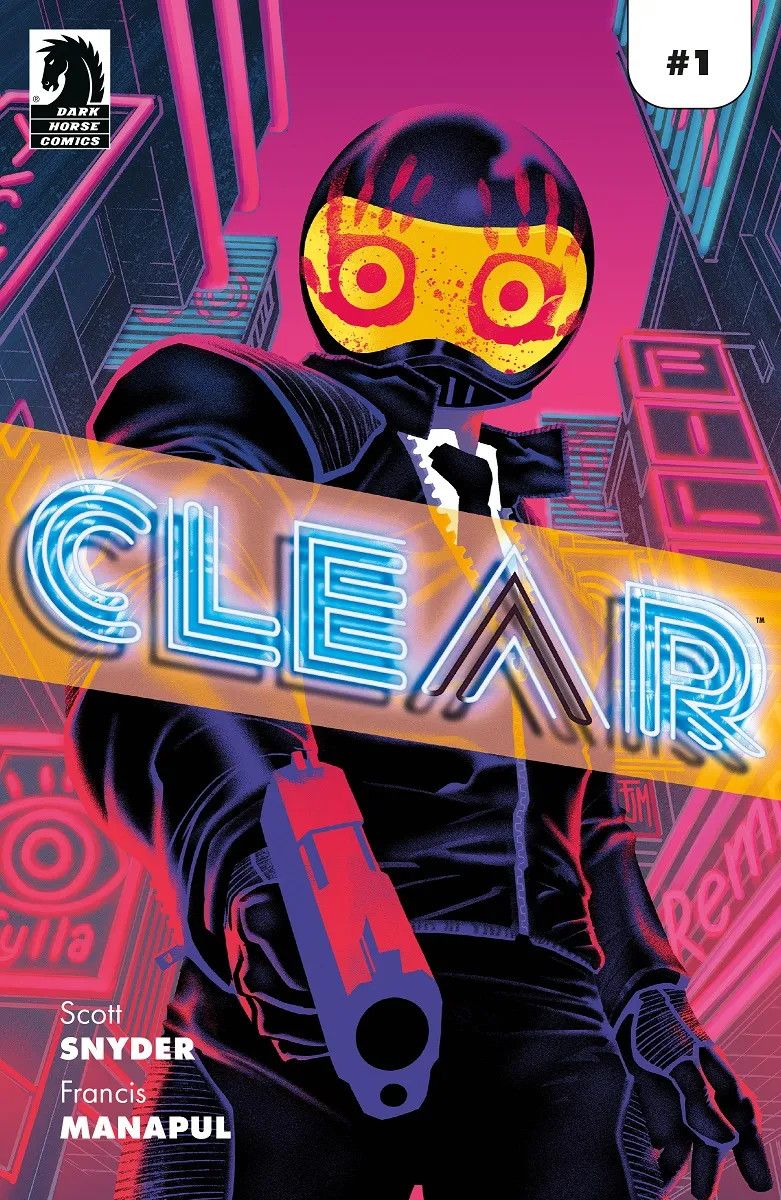 Clear #1 by Scott Snyder, Francis Manapul
Clear is a bit of cyberpunk from a superstar pair in Snyder and Manapul. In this not-so-distant future, people use filters to look at the world. Not Sam, though. Sam chooses to see the world as it is. When their ex is mysteriously murdered, Sam is swept up into a terrifying mystery.
Who is Cosmic Ghost Rider? Only the most ridiculous and amazing character who could only exist in comics. Take Frank Castle, the Punisher. He dies when Thanos attacks, goes to hell, and makes a deal with Mephisto to come back as Ghost Rider. Except when he comes back, Thanos won. So Ghost Rider Frank rides around an empty, desolate Earth for thousands of years and loses his mind until Galactus shows up, on the run from Thanos. Galactus gives Ghost Rider Punisher a dose of The Power Cosmic. READ THIS COMIC.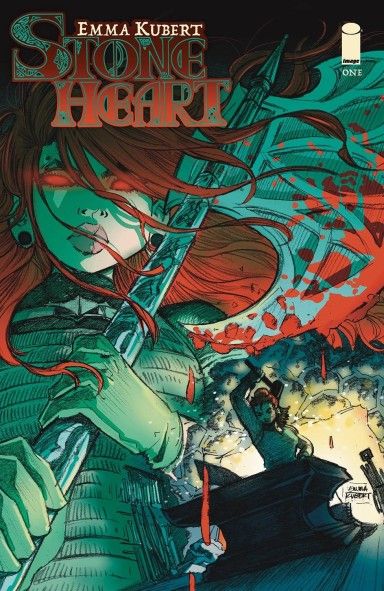 In this new fantasy series written and drawn by Emma Kubert, Shayde is a fierce and fun young woman. One day, though, she's exiled from her magical guild without explanation. Confused and alone, a mysterious voice floats into her head and awakens strange and incredible new powers. In the land of Athea, Shayde has a place of great destiny, but what is it?
New Comics in Mid March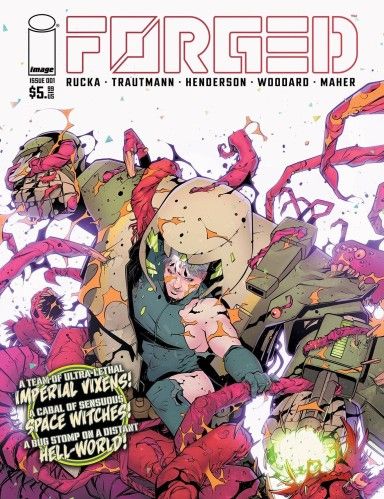 Forged #1 by Greg Rucka, Eric Trautmann, Mike Henderson
Here's that mashup of Conan and Heavy Metal that I mentioned. The Forged are supersoldiers of godlike, world-breaking power, though they have to be in service to the Eternal Empress. When they're sent on another mission, it turns out to be anything but ordinary. Pulpy and hyperviolent, this comic needs pretty much every content warning.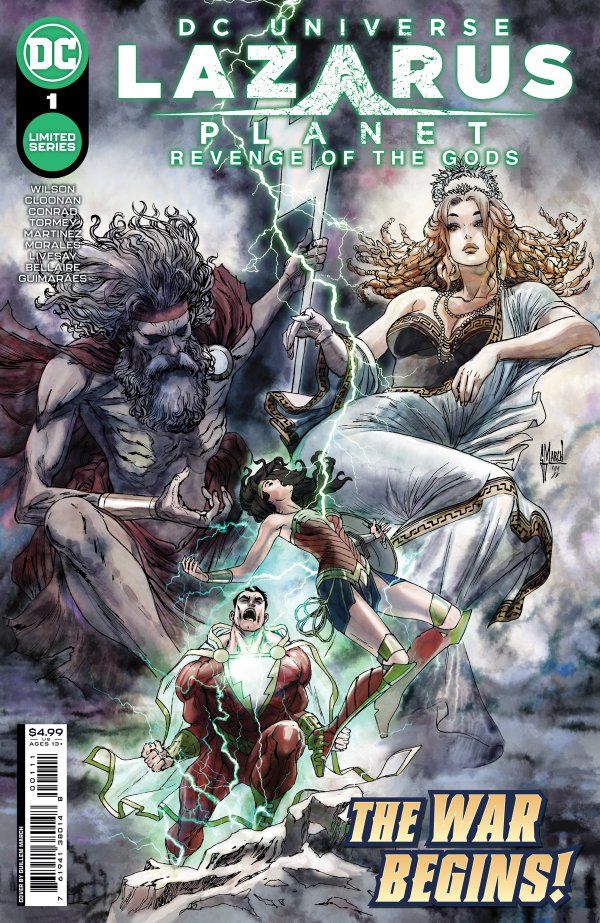 Lazarus Planet: Revenge of the Gods #1 by G. Willow Wilson, Becky Cloonan, Michael W. Conrad, Cian Tormy, Alitha Martinez
This limited series takes place after the events of the big Lazarus Planet crossover. Not to give away anything from that event, but let's just say that the ancient gods have had enough of the superheroes. They're angry. They're violent. They're coming for the tights-and-capes crowd. This is one of the new comics in March 2023 that you definitely want.
New Comics in Late March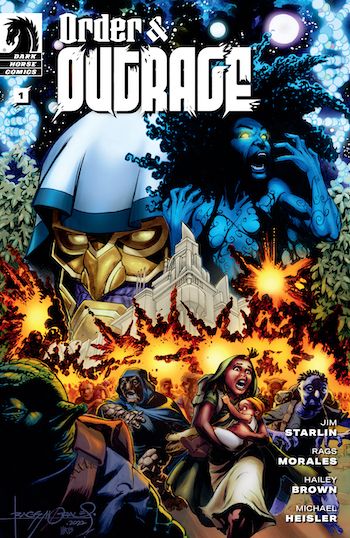 Seeing Jim Starlin, the creator of Thanos, still writing comics just makes me happy. In this new science fiction series, you're nobody if you don't have your genes optimized before birth. Literally nobody in the eyes of the totalitarian government. But in the face of any fascism, there is always the spark of rebellion.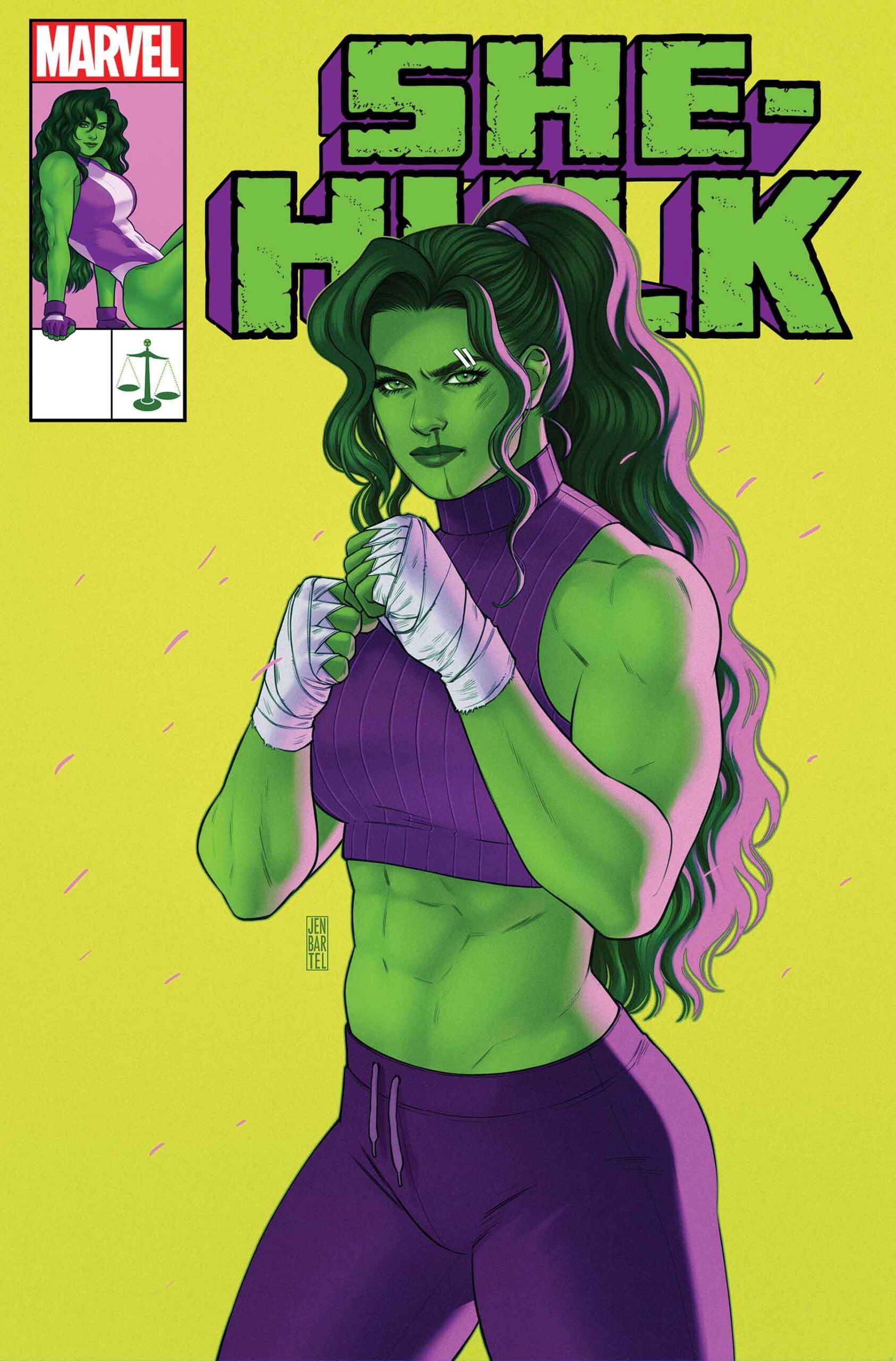 She-Hulk #11 by Rainbow Rowell, Andres Genolet
You know her, you love her: Jennifer Walters. She-Hulk. This is the only comic that isn't a first issue, but it's the beginning of a new arc, so the perfect time to jump in if you enjoyed the Disney+ show. Marvel isn't giving much away except to say that there's a new villain in New York City, and She-Hulk is on the case.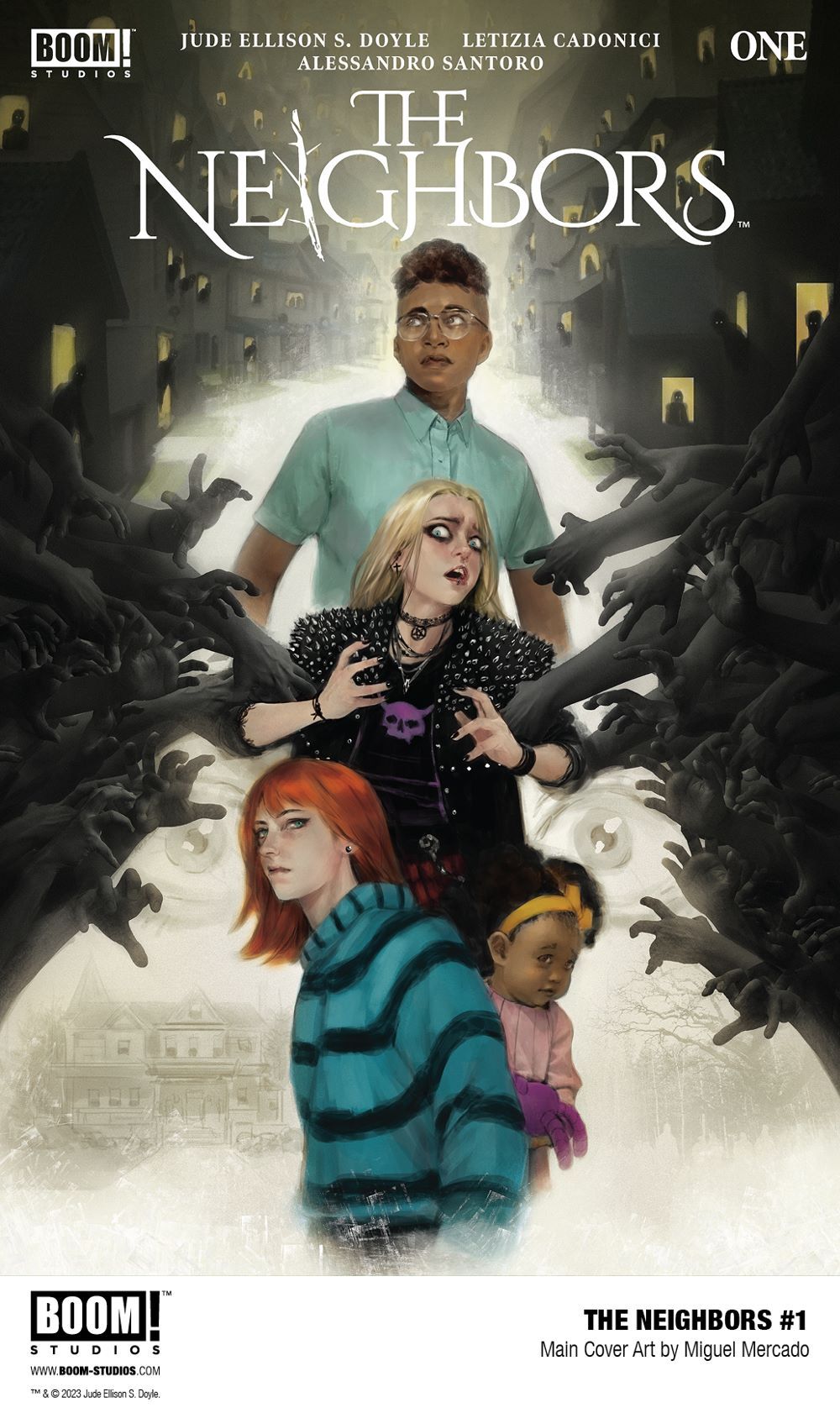 The Neighbors #1 by Jude Ellison S. Doyle, Letizia Cadonici, Alessandro Santoro
This series seems quiet and quaint at first blush. Janet and Oliver have moved to a small Montana town with their two daughters. Soon, though, they discover that their neighbors are not what they seem, and violent, horrifying events follow. Don't trust anyone or anything.
Women of Marvel #1 by Jodi Nishijima, Erica D'Urso, Melissa Flores, more
This book is a giant-sized anthology packed with women. Not only are the characters all women, but the creators are as well. From Ms. Marvel to Black Cat, Victoria Ying to Giulia Gualazzi, there are four incredible stories by an all-star lineup of creators.
---
I have to know, what are new comics in March 2023 are you planning on reading? What else should I be reading?
As always, you can find a full list of new releases in the magical New Release Index — including graphic novels and other comics — carefully curated by your favorite Book Riot editors, organized by genre and release date.