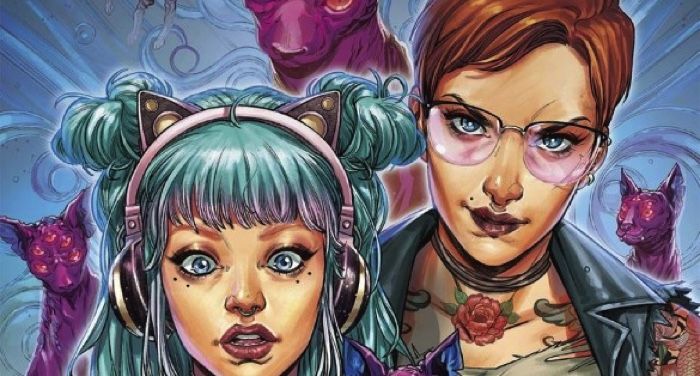 This content contains affiliate links. When you buy through these links, we may earn an affiliate commission.
Another month means another fresh batch of comics. One of my least favorite feelings is walking into my local comic book store and not having the first clue what I want. Okay, let's be honest, I never have that problem. But I can empathize. That's why I'm back, yet again, with a great list to take to your local comic book shop and walk out with some great reads.
This month, the dark and creepy are taking over DC comics in a big way with Knight Terrors. Marvel is betting that you're willing to drop $10 on some oversized single-issue comics, and I think they might be right. Oh, and there are vampires. The smaller publishers are bringing the fun, too, with great young adult tales, wicked cats, lady pilots, urban fantasy, and so much more. From single issues to graphic novels, I've got you covered.
I've spread these selections wide across the four weeks of July to go easy on your wallet. Let's face it, though, comic book stores are like Costco. You never walk out with only what was on your list. Here are 11 new comics and graphic novels that you don't want to leave off your reading list.
---
Enough variety for you? What new comics and graphic novels are you looking forward to this month? How many of those Knight Terrors comics are you planning to read? I'd love to know.