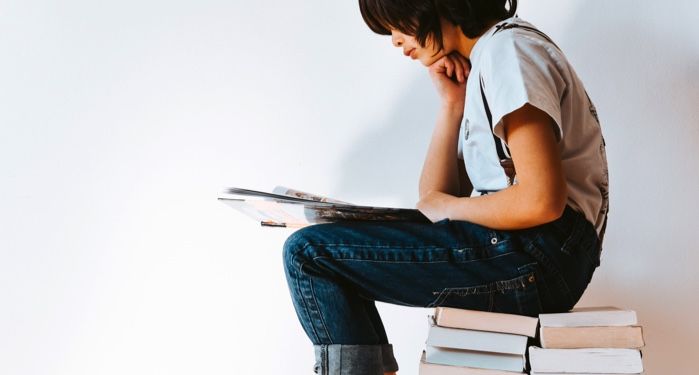 Children's
12 of the Best New Children's Books Out March 2023
This content contains affiliate links. When you buy through these links, we may earn an affiliate commission.
After a winter full of illnesses, I am more than ready for spring, and, at least here in Tennessee, March typically brings spring weather. It also tends to bring a lot of new book releases. It was extremely difficult to narrow down the 12 books I wanted to review this month, and every single one of these March children's book releases is excellent. Charlesbridge's Storytelling Math series has a slew of new releases this month, though I chose just one to review — my daughter's favorite board book right now. In March picture book releases, I recommend several powerful books by award-winning authors and illustrators like Joy Harjo, Carole Lindstrom, Jordan Scott, Michaela Goade, and Joanna Ho, among others. I also review two amazing debut picture books centering distinct cultural experiences.
In March middle grade new releases, I review two heartwarming, delightful books that will have readers smiling, a phenomenal short story collection centering Asian American experiences, an excellent novel-in-verse with a disabled main character, and a graphic novel about women's basketball that would be a fantastic read for Women's History Month (which is this month, in case you didn't know!). I hope your library holds and/or your wallet can accommodate all of these excellent March children's book releases!
March Children's Book Releases: Board Books Books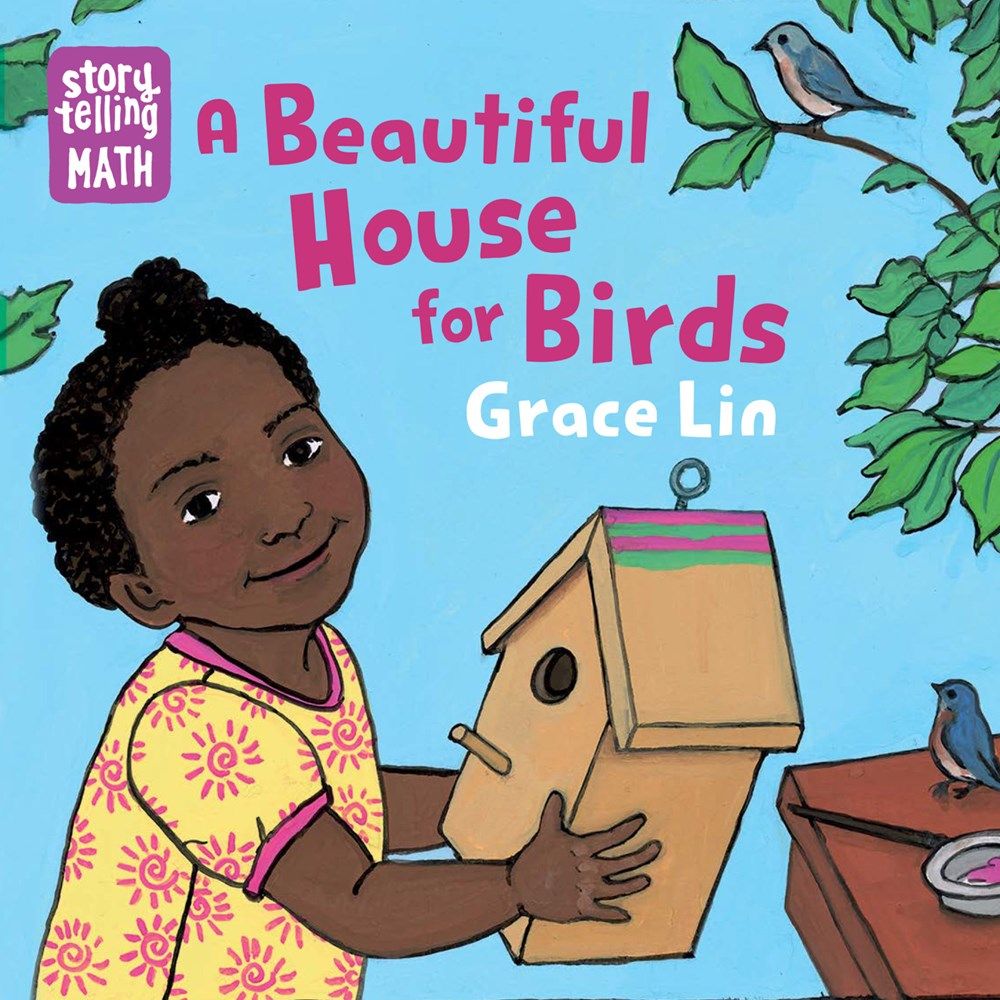 Charlesbridge is adding several new picture books and board books to their fantastic Storytelling Math series this month. In A Beautiful House for Birds, Grace Lin continues with the same characters from her first board books in the series. Olivia is painting a birdhouse in patterned stripes, but when she accidentally uses the wrong color, she must come up with a new pattern. My daughter and I practiced making color patterns after reading this together! Where Are the Eggs? is also releasing in this series this month, which follows Mei as she tries to find eggs in the chicken coop. I highly recommend picking up all six board books in this series.
March Children's Book Releases: Picture Books
My Baba's Garden by Jordan Scott, Illustrated by Sydney Smith (March 7; Neal Porter Books)
Author Jordan Scott and illustrator Sydney Smith first teamed up on I Talk Like a River, one of my favorite picture books. This book is just as lovely and also based on Jordan Scott's childhood. A child loves spending time with his grandmother, Baba, in her chicken coop turned into a home. Baba teaches the child about gardening in her vegetable garden and the importance of worms. The two often pick up worms from the streets together after a storm, bringing them back to the dirt. When Baba moves in with the child and his parents because she can no longer live alone, her chicken-coop home and beautiful garden are torn down. However, the important things remain the same, like the boy's love for his grandmother and the importance of worms. This is a really touching, beautiful story.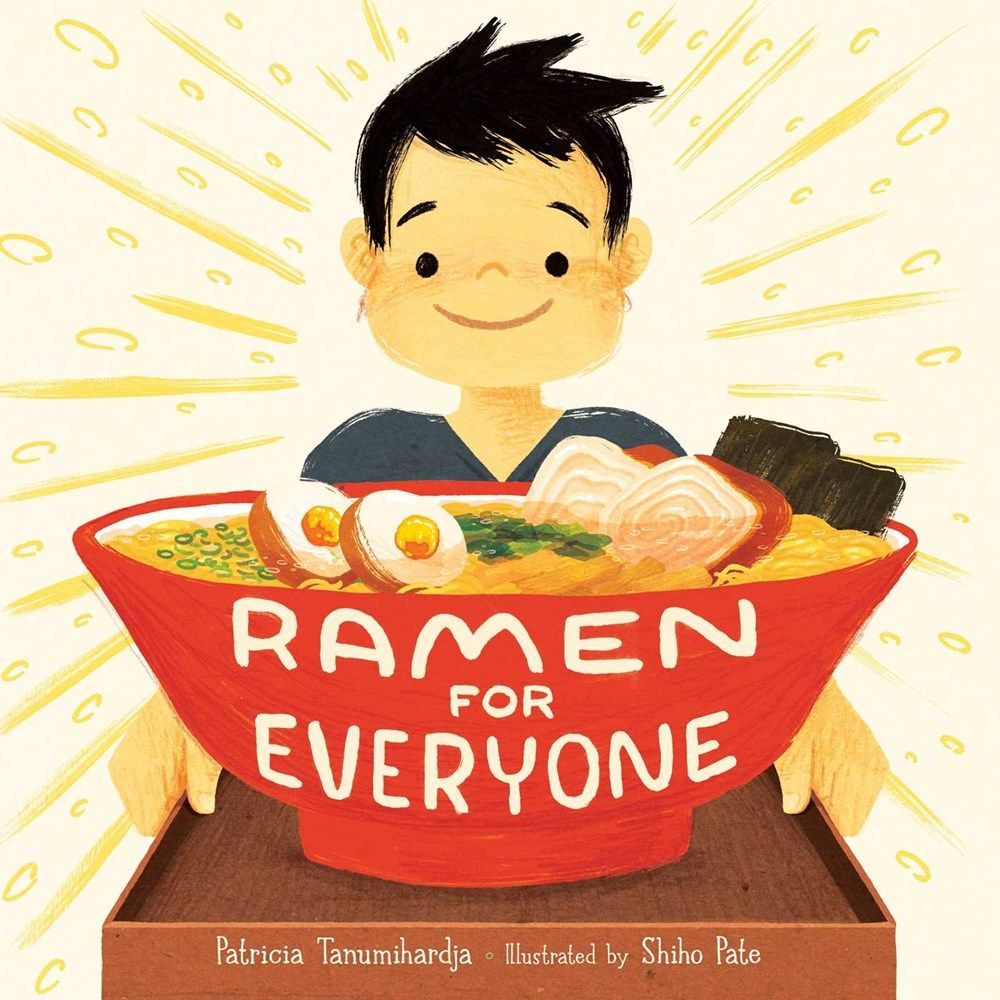 Ramen for Everyone by Patricia Tanumihardja, Illustrated by Shiho Pate (March 14; Atheneum Books for Young Readers)
Hiro's dad makes the best ramen; he learned from his father growing up in Hawaii. He loves watching his dad mix, slice, and dip the noodles until they're springy and soft, he loves how the seaweed is shredded and the eggs steeped. After his 7th birthday, Hiro decides he's finally ready to make the perfect bowl of ramen. However, even though he's watched his dad since forever, Hiro can't get it right! The broth is blah, the noodles squishy, and the seaweed crumbly. How can he salvage his ramen and make a delicious meal for his family?! This is a charming, rhythmic read aloud perfect for fans of Amy Wu and the Perfect Bao. There's even a recipe in the back!
One Day by Joanna Ho, Illustrated by Faith Pray (March 14; HarperCollins)
This super sweet, poetic ode to motherhood by the author of Eyes That Kiss in the Corners would make a lovely baby shower gift. A mother tells her infant son all the hopes and dreams she has for him over the course of a day, from embarking on adventures with curiosity as a torch to embracing softness as a strength and crying when he needs to. Accompanied by soft, vibrant illustrations, this gentle picture book is sure to become a classic.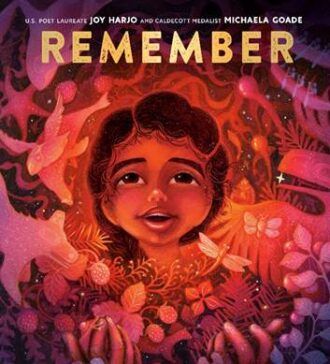 Remember by Joy Harjo, Illustrated by Michaela Goade (March 21; Random House Studio)
I am in awe of this breathtakingly beautiful picture book from award-winning Indigenous poet Joy Harjo and Caldecott-winning Indigenous illustrator Michaela Goade. It is incomparably stunning. It's based on Harjo's previously published poem "Remember" and asks the reader to reflect on the world's wonders, from the sun's birth at dawn to the live poems in plants, animals, and trees. Harjo also asks the reader to remember the people on Earth and the reader's place within it. Every picture book Michaela Goade has illustrated has been stunning (We Are Water Protectors, Berry Song), but this is, in my opinion, her most beautiful picture book yet. Children's book readers of all ages need this book in their collection.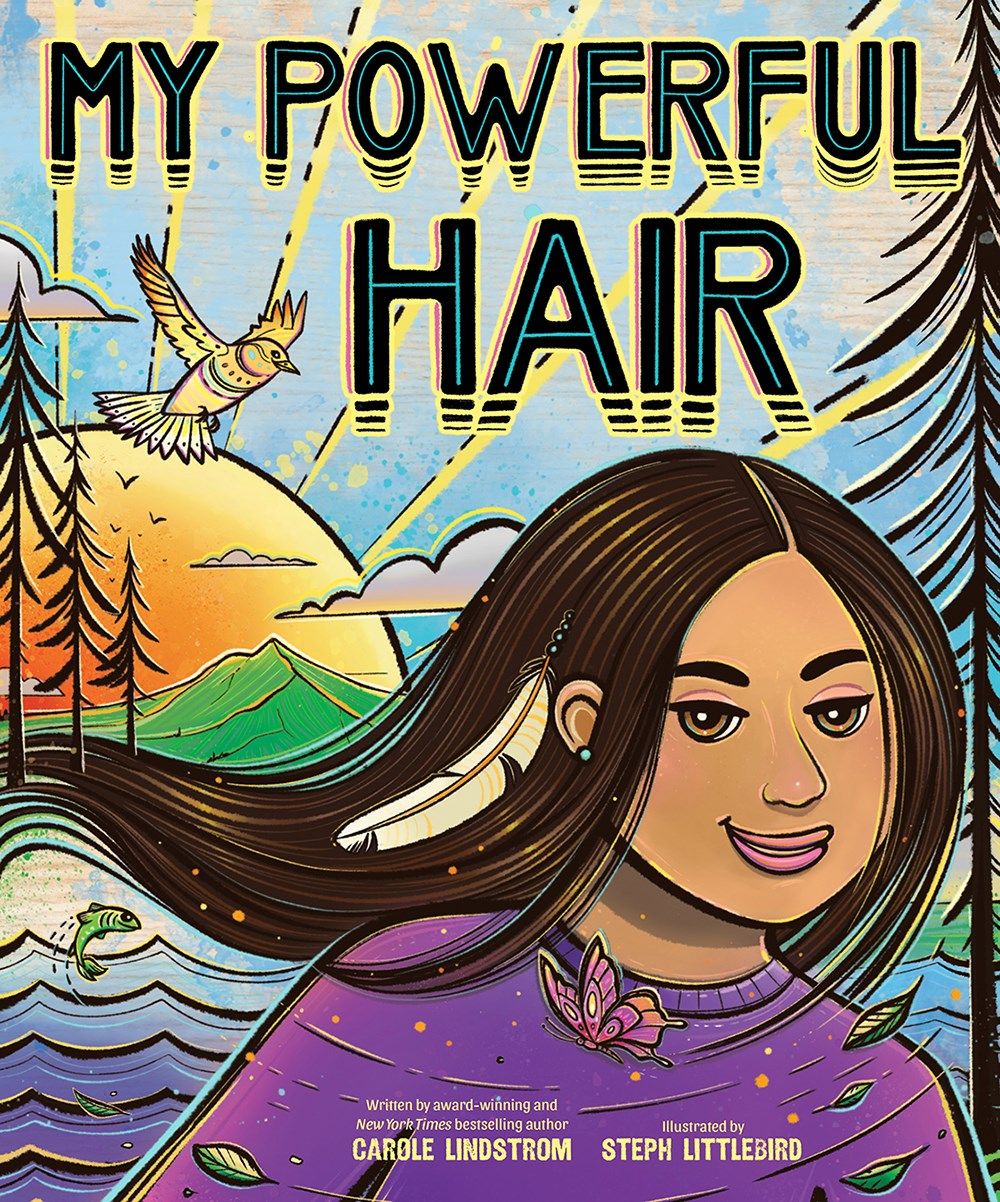 My Powerful Hair by Carole Lindstrom, Illustrated by Steph Littlebird (March 21; Abrams Books for Young Readers)
We Are Water Protectors author Carole Lindstrom based this moving ode to long hair and its significance to Indigenous cultures on her family. The young narrator can't wait to have long hair. Her mother was told her hair was wild and never let it grow out. The narrator's Nokomis had her hair forcibly taken from her in a residential school. But according to her ancestors, hair is a source of strength, memory, and long hair helps you to become closer to the earth. As the narrator's hair grows, she remembers essential moments from her life, such as when her baby brother was born, and her hair reached her shoulders. It's an empowering picture book that includes back matter about Indigenous beliefs about long hair and an author's note about how the book relates to her family.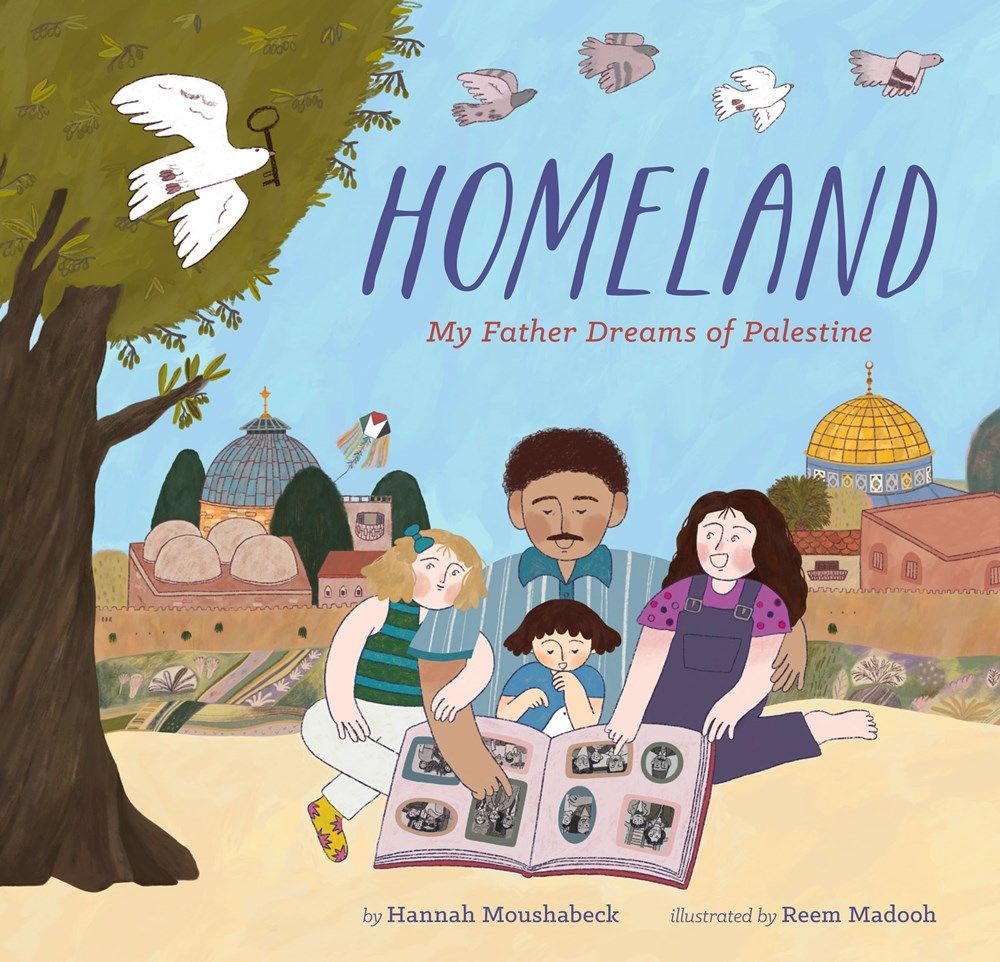 Palestinian American Hannah Moushabeck's delightful debut picture book is based on her childhood experiences. Three sisters wait in bed for their father to come and tell them bedtime stories. He's the best storyteller, and the stories they love the most are about his homeland, Palestine. Though the girls have never been to Palestine, they come to love it by listening to their father's stories of the Old City of Jerusalem, and he paints such vivid pictures with his words. The sisters can hear the children practicing dabke dancing, watch homing pigeons circling with their great grandfather in his garden, and smell plates of olives and pickled turnips in the family café. It's an endearing, lovely story of immigration, memory, and familial love.
March Children's Book Releases: Middle Grade
Link + Hud: Heroes by a Hair by Jarrett Pumphrey & Jerome Pumphrey (March 7; Norton Young Readers)
This cute middle grade novel by the brother team behind the picture book The Old Truck combines the comic book format with prose chapters. Brothers Link and Hud tend to get into lots of imaginative mischief when babysitters are around. They love pretending they're on epic adventures, but often their epic adventures cause a huge ruckus. Their parents are trying to get a hair product business going and need less chaos around the house, so they hire Ms. Joyce as a babysitter, an older woman who expects Link and Hud to help her with chores. She quickly becomes the villain in Link and Hud's imaginative play, but is she as evil as the boys make her out to be? Many middle grade novels center trauma, upheavals, and big problems pre-teens face, and while I love books that do that, it's refreshing to read a middle grade that doesn't take itself too seriously. It's full of Black boy joy, brother love, and silliness.
This phenomenal collection of 12 interconnected short stories about Asian American experiences occurs in Chicago's O'Hare airport. The airport is busy and a storm rages outside when there's an incident at a security checkpoint involving Thai American Paul and his family. Anti-Asian rumors begin flying through the airport, spurring 12 Asian American kids at the airport that day to interrogate their feelings as they interact in small but powerful ways. It's an impressive, unique collection. Authors include Linda Sue Park, Erin Entrada Kelly, Grace Lin, Traci Chee, Mike Chen, Meredith Ireland, Mike Jung, Minh Le, Ellen Oh, Randy Ribay, Christina Soontornvat, and Susan Tan.
This beautiful novel-in-verse centers a young Dominican American swimmer's experience as she develops Juvenile Idiopathic Arthritis in Galveston, TX. Aniana's Mami hates the water and would never let Aniana swim, so instead of asking permission to join the swim team, Aniana and her Papi sneak out to go to swim meets. Aniana loves swimming more than anything; however, her joints keep swelling. After one particularly active swimming day, her entire body is inflamed for days, and she can't leave the bed. Panicked, her parents take her to the pediatrician, where Aniana admits to Mami that she's been swimming. The pediatrician orders a series of tests, and Aniana is forbidden to swim. Her days become one long blur of medical tests, inflammation, and attending church youth groups at Mami's bidding. It's a lovely, poignant, and honest glimpse into disability, chronic illness, and ableism. The audiobook, narrated by the author, who is also disabled, is fantastic.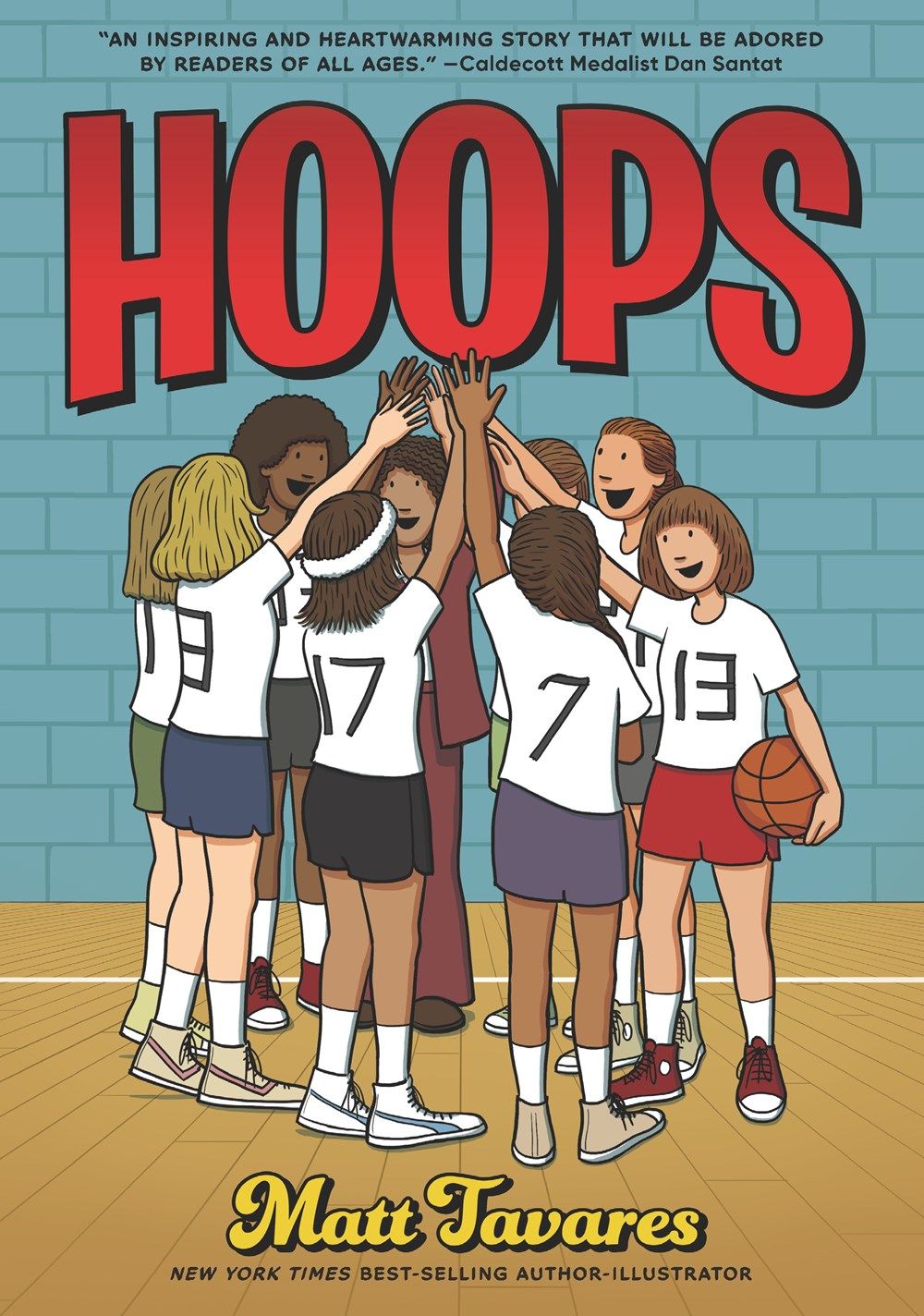 Hoops by Matt Tavares (March 14; Candlewick Press)
This middle grade graphic novel is an engaging and essential portrayal of the early fight for gender equality in sports, which still hasn't been reached. It's 1975, and the Wilkins Regional High School girls' basketball team in Indiana gets little to no resources from their school, despite winning every game. Judi loved basketball as a kid, but when she started high school, she tried out for cheerleading with her friend Stacey instead. When a girls' basketball team is formed, however, Judi immediately tries out. She gets on the team, but they're forced to practice in an elementary school, and no one shows up to the games. They have zero funding, and the team makes their own jerseys from white shirts and electrical tape. The boys' team, meanwhile, receives plenty of funding from the school, even though the girls win more games. Despite the inequality, Judi quits cheerleading so she can devote herself entirely to basketball, much to the disappointment and frustration of Stacey, who just doesn't get it. The '70s-style illustrations are vibrant and colorful and the story inspiring and fascinating.
Camp QUILTBAG by Nicole Melleby & A.J. Sass (March 21; Algonquin Young Readers)
This is one of my most anticipated books of the year, and it did not disappoint! Camp QUILTBAG is a two-week summer camp in Minnesota that welcomes queer kids from all over the country. Abigail thinks she's a lesbian, but she's not sure. She attends Catholic school and hasn't been exposed to many queer kids. She's excited to go to camp, meet other queer kids, and learn more about herself. On the other hand, Kai, whose pronouns are e/eir/em, does not want to go to camp. E wants to spend the summer playing parkour with eir friends. A camp competition brings Abigail and Kay together, and they soon form an alliance. This middle grade novel is an absolute heartwarming delight. It's a perfect summer read.
If you'd like to read more new children's book releases, check out my list of December children's book releases, January children's book releases, and February children's book releases. If you want to check out even more March children's book releases, sign up for the twice weekly The Kids Are All Right newsletter, where I and middle grade author Karina Yan Glaser review new children's books and books on a theme.
And you can find a full list of new releases in the magical New Release Index, carefully curated by your favorite Book Riot editors, organized by genre and release date.