Children's
12 of the Best New Children's Books Out April 2023
This content contains affiliate links. When you buy through these links, we may earn an affiliate commission.
Springtime is finally here, though I'm sad to say it's well below freezing as I'm writing this in Nashville, and it's even snowing in some parts of the city. It's pretty normal for Nashville to have one or two more cold snaps in March and early April, but I am more than ready for some spring weather!
I once again had a terribly hard time narrowing down this list of April children's book releases to twelve books; it could easily have been a list of 30+ books. So these 12 books are absolutely fantastic, needless to say. In April picture book releases, I review books with innovative illustrations, diverse picture book biographies, and must-buys for home and classroom libraries. In April middle grade releases, I review six gorgeous, identity-driven novels about immigration, activism, reconnecting with the past, and embracing neurodivergence.
I am so impressed by all the authors and illustrators this month with their important, beautiful books, and I'm pretty sure many of them will be on award lists next year. So whether you're still bundling up under covers to read at home or venturing outside with picnic blankets and books to enjoy warm weather and sunshine, I hope you'll check out all 12 of these April children's book releases.
April Children's Book Releases: Picture Books
You Rule! by Rilla Alexander (April 4; Chronicle Books)
This clever picture book is a fantastic vocabulary builder and introduction to measuring. Each page asks a question — "How fast are you?", "How happy are you?", "How much do you know?" — and then the illustration and typography work together to depict the answers along a visual spectrum. The answers themselves are just as fun and clever: "as slow as a tired turtle," "walking on air," "a bit more than my little brother" (in response to the above questions). The illustrations follow a child, dog, and transforming caterpillar as they encounter each question. It's such a fun read, one I have read many, many times with my 5-year-old since our review copy arrived in the mail.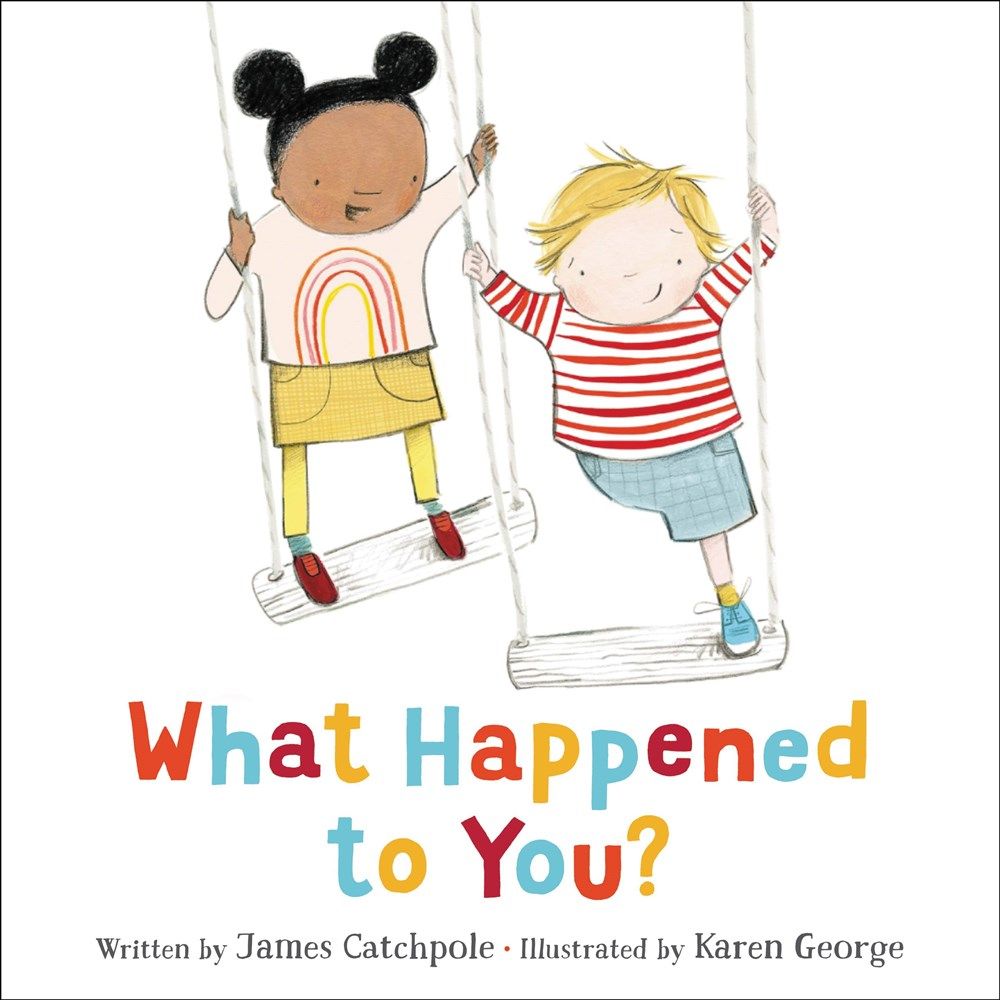 What Happened to You? by James Catchpole, illustrated by Karen George (April 11; Little, Brown Books for Young Readers)
I picked up a copy of this when it was released in the UK two years ago, and I'm so glad it's getting a U.S. release now! This book is a must for every child's bookshelf and in every elementary classroom library. It opens with a young boy, Joe, happily playing pirates outside when a young girl asks why he only has one leg. Then all the kids at the playground begin berating Joe with the same question — "What happened to you?"! But Joe doesn't want to talk about how he became a limb amputee; he wants to play. Can the other kids realize it would be far more fun to play with Joe, too? The author — who bases this book on his own experiences — provides a helpful guide in the back for parents when their kids ask questions about disabled people they see. Kids are curious, but parents and children should not expect strangers to disclose their medical histories. I had fun interviewing James for a piece about disabled joy in picture books for School Library Journal last year.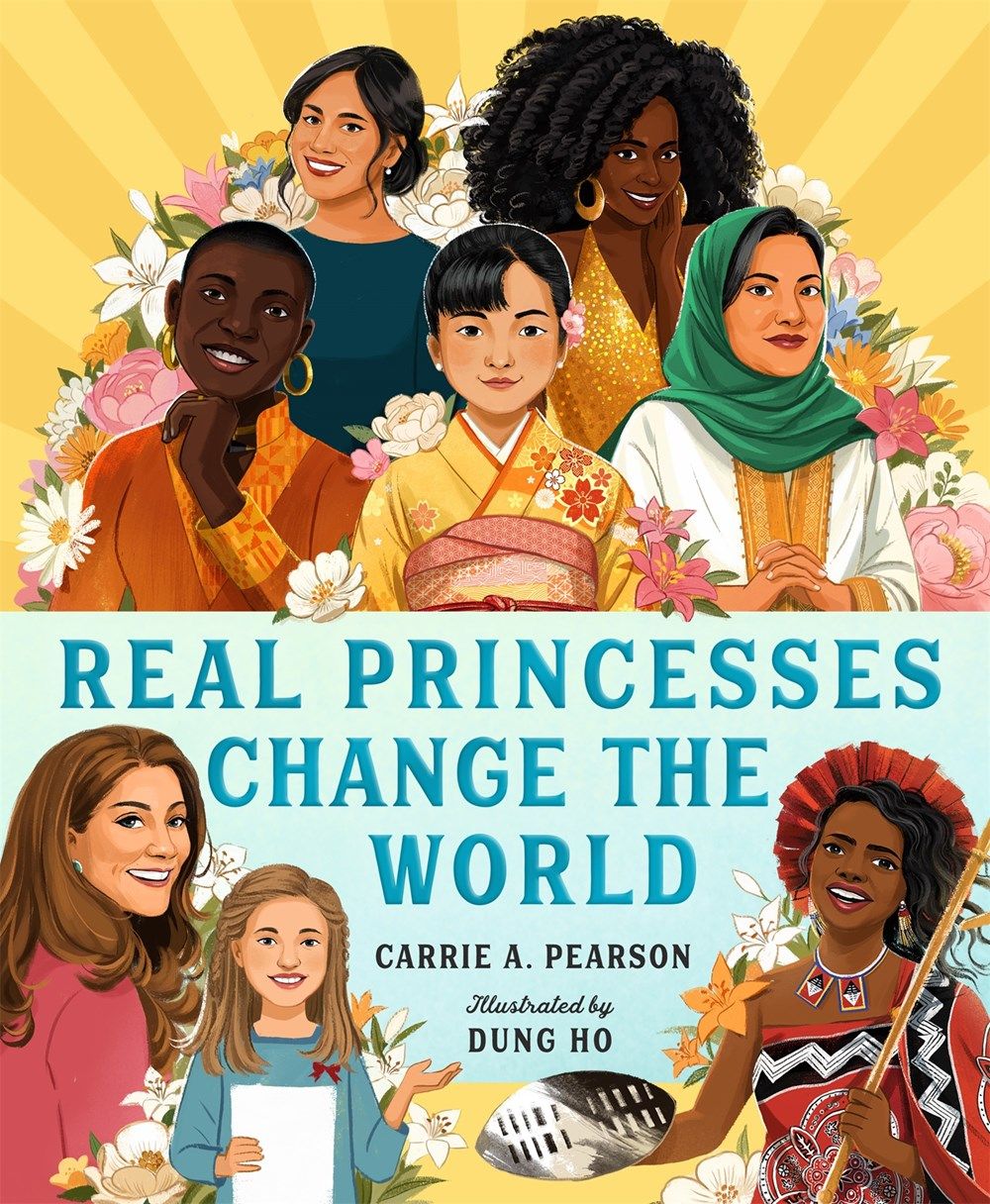 Real Princesses Change the World by Carrie A. Pearson, illustrated by Dung Ho (April 11; Roaring Brook Press)
Parents with princess-loving kids rejoice: here is the empowering princess book you've been looking for! This biography collection compiles page-long biographies of 11 real princesses from around the world, focusing on their community activism. One biography describes how Princess Abze Djigma of Burkina Faso, Africa became an engineer and created a cheap solar lamp to bring lights to homes. Another shows how Princess Reema bint Bandar Al Saud of Saudi Arabia advocates for women's rights in sports. Each biography has a beautiful portrait by illustrator Dung Ho (Eyes That Kiss in the Corners). The front matter includes a map, and the back matter includes questions, trivia, and fun facts about the princesses. It's a delightful biography collection.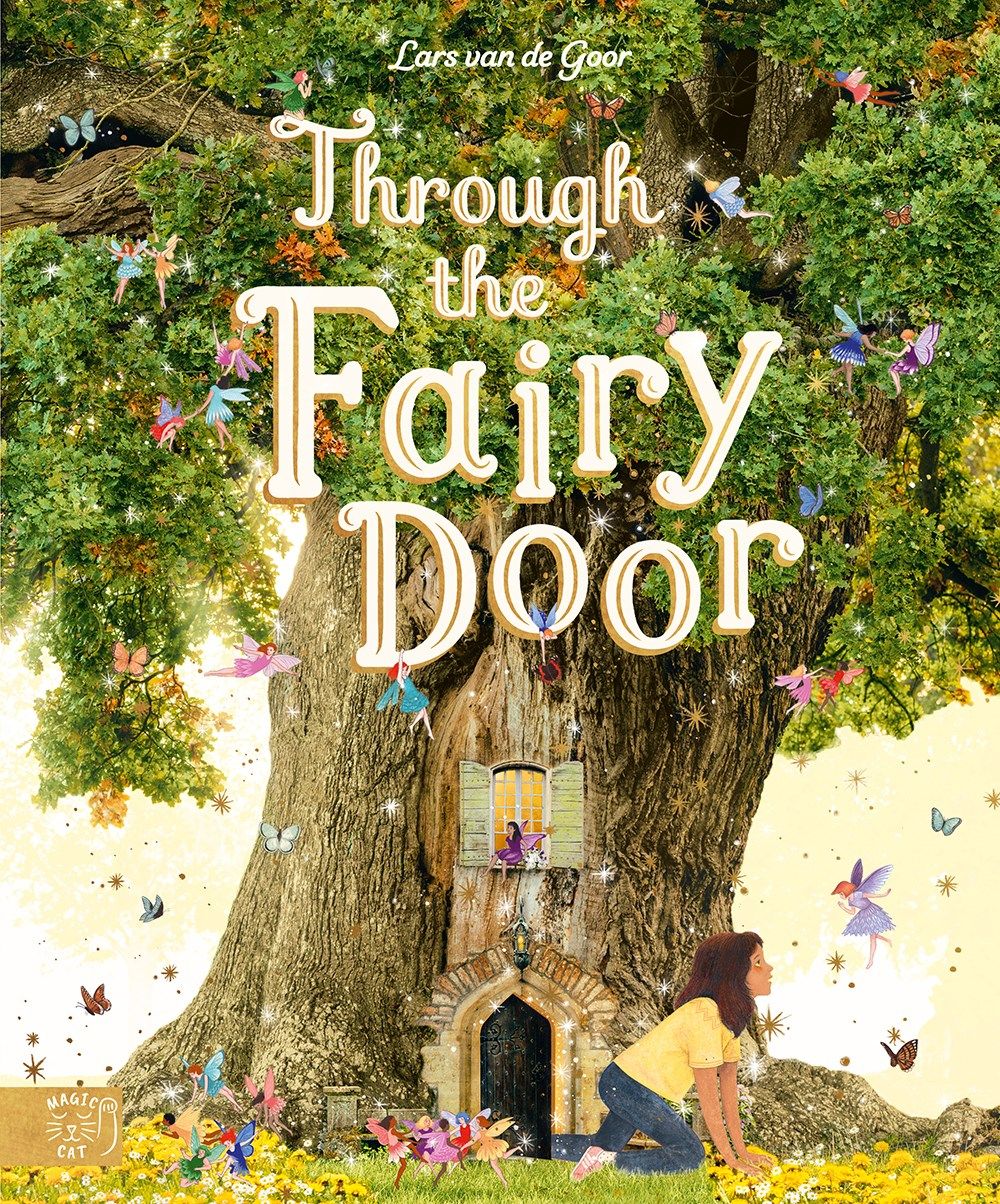 Through the Fairy Door photographed by Lars van de Goor, written by Gabby Dawnay, illustrated by Giulia Tomai (April 18; Magic Cat)
The illustrations in this magical picture book are an absolute, stunning delight. The illustrations combine Lars van de Goor's enchanting nature photography with illustrator Giulia Tomai layering characters and fairies on top. It's about a girl discovering a fairy door in a tree and venturing inside. The people passing by are too busy to notice the girl and the door. She finds a magical forest inside the door and spends time with the fairies there as all four seasons pass. When she finally returns to her world, not much time has passed, and the people continue to hurry by, failing to notice nature's beauty. The girl decides to share everything the fairies taught her and to help bring nature back to the town.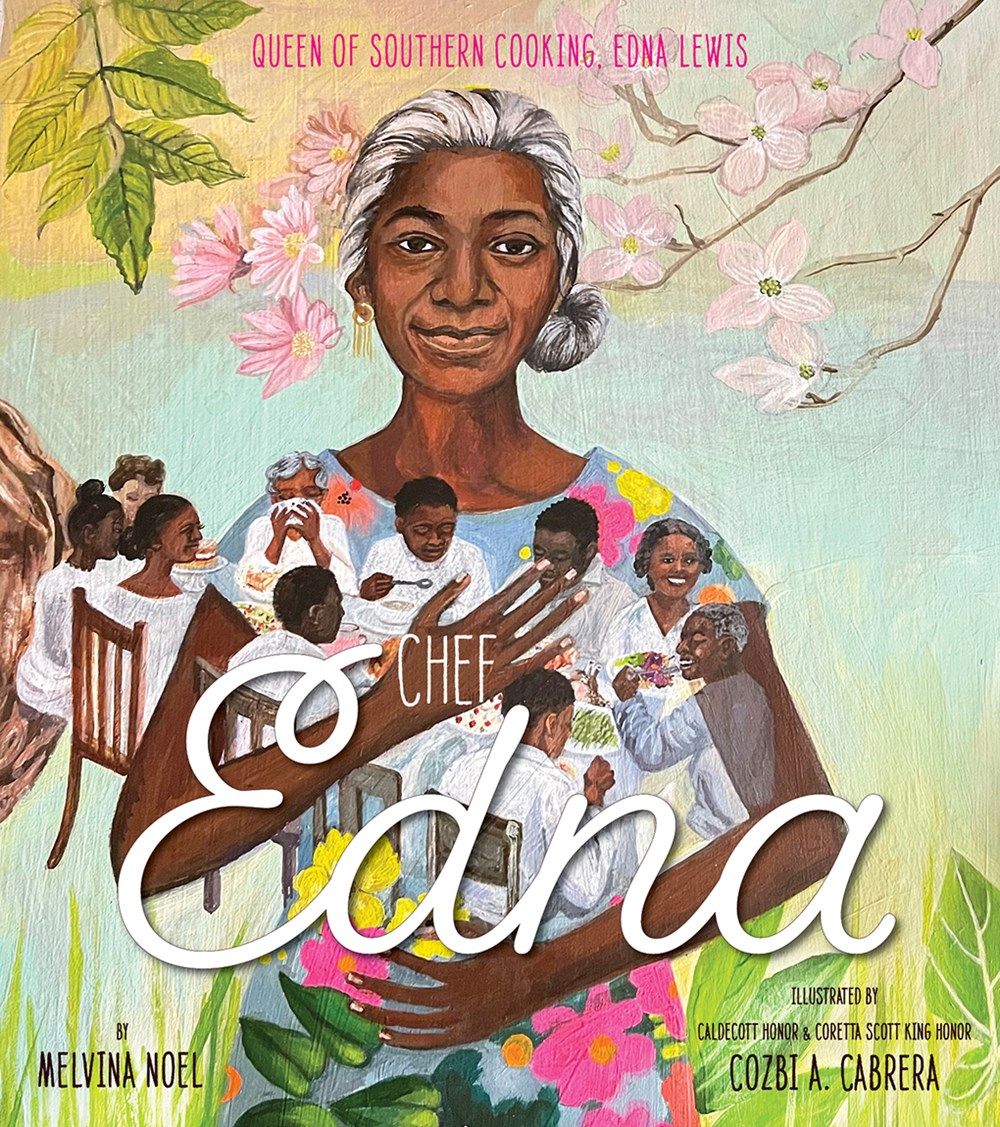 Chef Edna by Melvina Noel, illustrated by Cozbi A. Cabrera (April 18; Cameron Kids)
This is another exquisitely illustrated picture book biography. I first became familiar with artist Cozbi Cabrera's art with her lovely picture book Me & Mama. She creates these dreamy, soft pastel paintings that are just so beautiful. Chef Edna relates the life of African American Southern chef Edna Lewis. It opens with Edna's life growing up on a farm in Freetown, Virginia — a town founded by free enslaved folk, including Edna's grandfather. She learns to cook from her mother, and when she moves to New York City, she longs for the Southern cooking she grew up with. She begins cooking for her friends and soon opens her own restaurant, and begins publishing Southern cooking cookbooks. I love picture book biographies that capture the lives of lesser-known but fascinating people, such as this one.
Grandad's Pride by Harry Woodgate (April 25; Little Bee Books)
In Harry Woodgate's follow-up to Grandad's Camper, Milly discovers Grandad's Pride flag from his younger days in the attic while playing pirates. She asks Grandad what Pride is, and he tells her about attending Pride parades with his husband when they were younger, though he hasn't attended one in a long time. Excited, Milly decides it would be a great idea if their small town were to have a Pride parade. With some planning, the town has its first-ever Pride parade, with Grandad leading the way in his pink camper, the same one from the first book. I don't know what Pride parades will look like in Nashville with the anti-drag bill having passed, but I'm glad to have books like these to read to my daughter to normalize Pride and the freedom of loving anyone.
April Children's Book Releases: Middle Grade
Parachute Kids by Betty C. Tang (April 4, Graphix)
In this phenomenal middle grade graphic novel loosely based on the author's experiences, three Taiwanese siblings grapple with how to survive in America when their parents leave to go back to Taiwan. Ten-year-old Feng-Li's parents told her they were taking a family trip to California to visit Disneyland with family friends. Afterward, however, her parents inform her and her older siblings that they will be leaving before their visitor visas expire and that the siblings will remain. With the help of their family friends, the three will attend school in California and live in a rental home together. However, when the family friends move away, the three are forced to fend for themselves. Feng-Li's 16-year-old sister is in charge, and she struggles to balance studying for the SAT with managing the household and parenting. Her 14-year-old brother immediately runs into bullies and hides from the family that he's gay. Meanwhile, Feng-Li can't speak English, and she hasn't made any friends at school. This is one of the best books I've read this year, a must-read for graphic novel readers of all ages.
Good Different by Meg Eden Kuyatt (April 4, Scholastic)
This poignant novel-in-verse explores the realities of being an autistic girl in middle school. Selah is used to suppressing her emotions and putting on her normal person mask every day for school. She knows not to talk about dragons too much and thinks she has everything under control. Then one day she hits one of her friends, and everything comes crashing down. The school threatens to expel her, and her friends no longer want to be around her. After going to a ComicCon and learning more about autism, she brings some fidgets and earplugs to school to help her cope with school anxiety, but some of her teachers don't understand and take them away. The author, who is also autistic, provides lots of valuable information in the back. This is a really fantastic book about the autistic experience for both kids on the spectrum and those who aren't.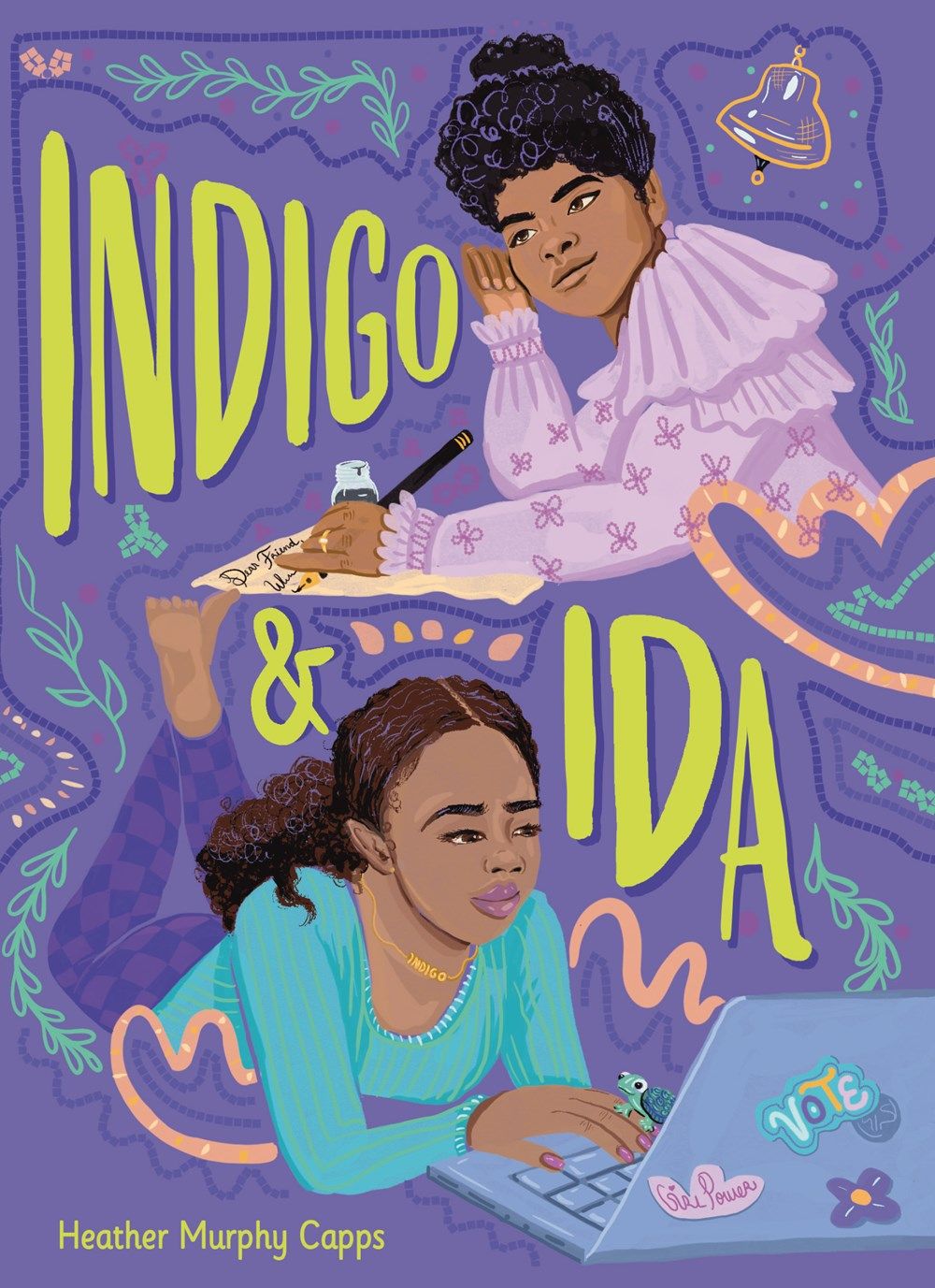 Indigo & Ida by Heather Murphy Capps (April 4; Carolrhoda Books)
Eighth grade aspiring investigative journalist Indigo is typically a rule-abiding student. However, when she hears about unfair bathroom policies in her school's detention, she decides she needs to investigate. She spray-paints graffiti at the school so she can be sent to detention, and there she discovers an even more troubling pattern: Black and Brown students are significantly more likely to be sent to detention than white students. Her investigations into unfair and racist school policies alienates Indigo from her friends. Meanwhile, she checks out a book by Black journalist and activist Ida B. Wells and discovers letters written by Ida inside it. Indigo's investigations and Ida's letters are entwined in this powerful middle grade novel.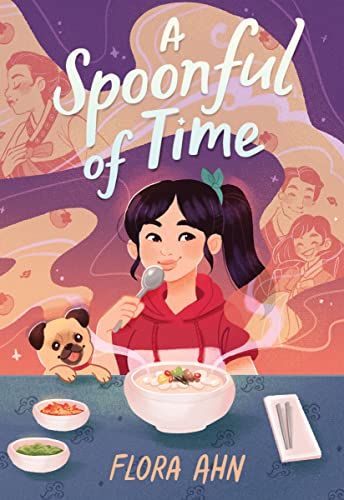 A Spoonful of Time by Flora Ahn (April 11; Quirk Books)
I adore the premise of this middle grade novel: time traveling to Korea by eating home-cooked meals! Maya's father died when she was young, and she lives with her mother and grandmother — Halmunee — who has recently moved in because she's having difficulties with memory loss. Maya's mother refuses to talk about her past in Korea, particularly when it involves Maya's father. While Maya is a bit disconcerted by having Halmunee live with them, she loves cooking with her grandmother, learning Korean recipes, and listening to her grandmother's stories about the past. Then one day something magical happens: when Maya takes a bit of one of Halmunee's recipes, she's transported into Halmunee's past to a time when she had previously eaten that food. In the past, Maya learns more about her Korean heritage and about her father, and why everyone is so secretive about him. Interspersed in the story are recipes for the Korean dishes in the novel!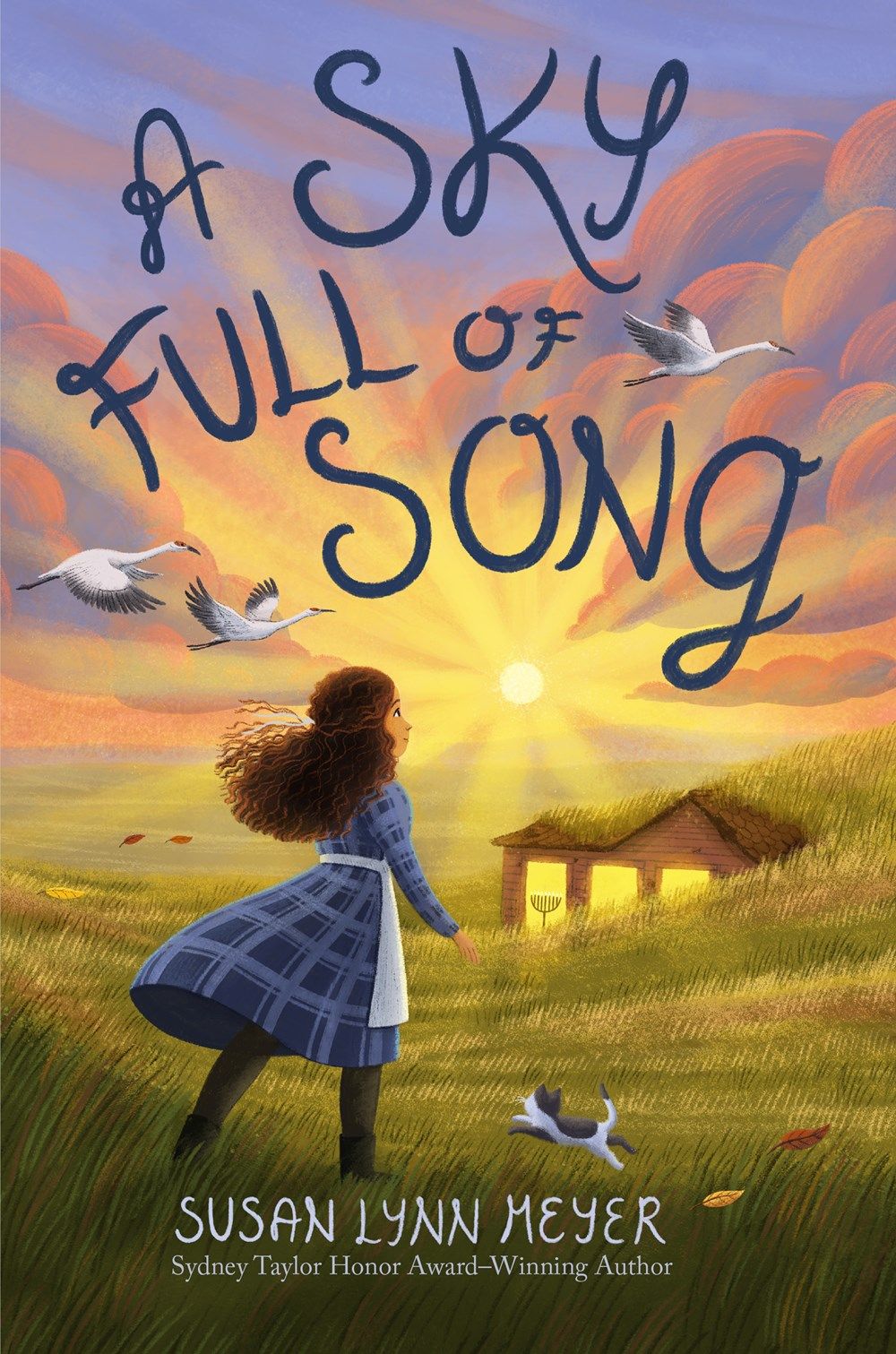 A Sky Full of Song by Susan Lynn Meyer (April 11; Union Square Kids)
This fascinating novel opens in Liubashevka, Ukraine, in 1905, where 11-year-old Shoshana and her mother and sisters live while her father and brother prepare a homestead in North Dakota. Life is getting increasingly difficult for Jews in Ukraine, so Shoshana and her family emigrate to North Dakota to join her father and brother, hoping to find a new and safer home. However, life on the frontier is hard, and several kids in Shoshana's school make fun of her for being Jewish. She thinks it's okay to participate in the town's Christian activities to fit in, but her sister Libke disagrees and thinks they need to be proud of their Jewish culture. It's a beautifully written novel that also touches on the forced removal of Native Americans. It would be a good replacement for Little House on the Prairie.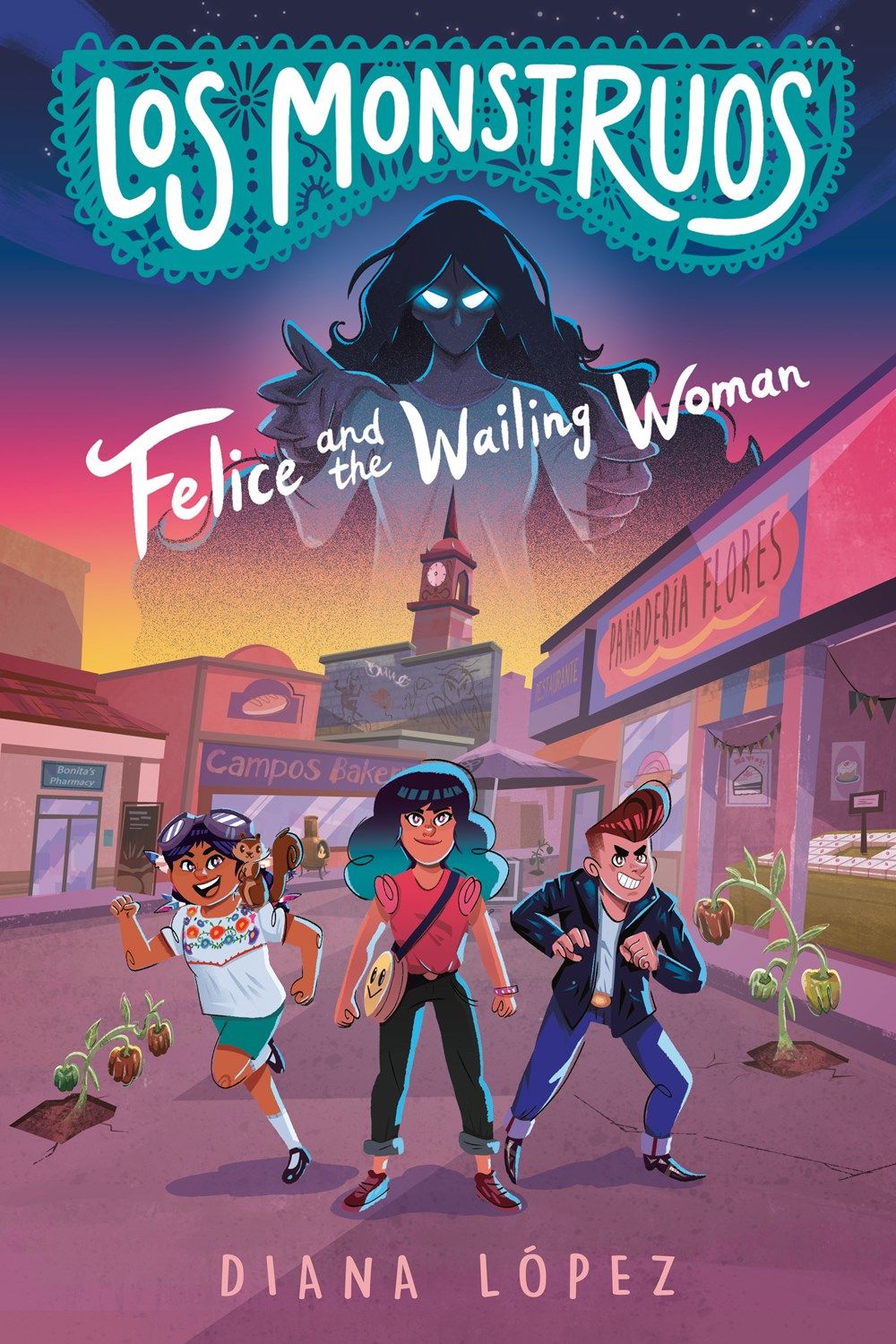 I started listening to this book on audio over the weekend, expecting something like a Latine Goosebumps with La Llorana based on the cover alone. While that's not wholly inaccurate, I'm finding it so much more lovely and magical than I expected. When Felice was an infant, her mother and two older brothers drowned in the river running by the town Tres Leches. Her Uncle Clem saved Felice and raised her, moving to Corpus Christi to separate himself from the heartbreaking tragedy. Since then, Felice has been scared of water, not just rivers, but of rain, too. When Uncle Clem's friend convinces him to return to Tres Leches and continue his abandoned work as a cracksman, Felice discovers that her mother's ghost haunts the river in Tres Leches, calling to children who get too near, trying to find her lost children. Meanwhile, a mayoral race is centering making the river safe for recreational use once more. I'm about halfway through this right now, and I can't wait to finish it!
---
If you'd like to read more new children's book releases, check out my list of January children's book releases, February children's book releases, and March children's book releases. If you want to check out even more April children's book releases, sign up for the twice weekly The Kids Are All Right newsletter, where I and middle grade author Karina Yan Glaser review new children's books and books on a theme.
And you can find a full list of new releases in the magical New Release Index, carefully curated by your favorite Book Riot editors, organized by genre and release date.