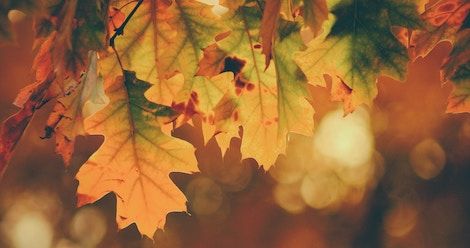 Lists
75 Spectacular New Books You Need to Read This Fall
This content contains affiliate links. When you buy through these links, we may earn an affiliate commission.
Grab some cider and find a comfy place to read. Fall 2018's new books selection is beyond spectacular.
---
Fiction
---
September 4 | Doubleday
The latest from Booker Prize-winning novelist Pat Barker tells the story of The Illiad from the perspective of Helen and Briseis—two women held captive during the final weeks of the Trojan war.
September 4 | Counterpoint
After a massive tornado kills their parents, Tucker McCloud abandons his sisters, Darlene, Jane, and Cora, and disappears. Three years later he shows up wounded from a blast he caused, ready to make war on human civilization. He enlists 9-year-old Cora to his cause and they set off together. Eventually, their escalating violence leads to a sibling confrontation at a zoo in Southern California.
September 4 | Atria Books
Fifteen years ago, Lilith Wade was arrested for the brutal murder of six women. Now, her daughter, Edie, is just trying to stay out of the public eye. But Edie is growing increasingly obsessed with the families of Lilith's victims. And when a man is found dead, she is the prime suspect.
Ponti by Sharlene Teo
September 4 | Simon & Schuster
Amisa was once a beauty destined for stardom when she was cast in the B horror movie, Ponti. Now, dreams of fame and fortune dashed, she lives with her lonely teenage daughter, Szu, and capitalizes on her modest cult following by conducting fake séances with her sister. When Szu meets Circe, the two form a fraught friendship that will follow them for decades to come.
September 11 | Graywolf Press
This debut melds history and magical realism to tell the story of Liberia's formation through the lives of three superhuman characters who meet in the settlement of Monrovia. Their unique abilities help them mediate the tense relationship between the African American settlers and indigenous tribes.
CoDex 1962 by Sjón, Translated by Victoria Cribb
September 11 | MCD
This epic trilogy begins at a German inn during World War II, where a Jewish fugitive, Leo Löwe, and a maid form a baby from a piece of clay. Löwe arrives in Iceland with his clay son, and after becoming embroiled in a murder mystery, his son finally comes to life. In book three, a man named Josef, whose story is intertwined with Löwe's, encounters the CEO of a futuristic biotech company who "brings the story of genetics and genesis full circle."
September 18 | Knopf
This novel, long-listed for the 2018 Man Booker Prize, follows the story of George Washington Black, or "Wash," an eleven-year-old field slave chosen to be the manservant of his master's brother, Christopher. Christopher turns out to be an explorer and abolitionist, and together they cross the impossible divide of master and slave. But everything is threatened when a man is killed and a bounty placed on Wash's head.
September 18 | Mulholland Books
In the latest Cormoran Strike novel, Strike is deeply unsettled when a man comes to his office asking for help investigating a murder he thinks he witnessed as a child.
September 18 | Riverhead
From the #1 New York Times bestselling author of The Kite Runner comes this bite-sized book inspired by Alan Kurdi, the three-year-old Syrian boy whose body washed up on the shore of Turkey in 2015. It is written in the form of a letter from father to son on the eve of a treacherous sea-crossing to escape their war-torn homeland.
September 18 | Harper
Set in the same world as his bestselling novel, The Shadow of the Wind, Zafón's latest follows Alicia Gris' investigation into the mysterious disappearance of Spain's minister of Culture. A clue in the form of a rare book leads her to Barcelona where she meets several booksellers, including one who knew her parents.
September 25 | Little, Brown and Company
In 1940, Juliet Armstrong is recruited by a secretive department of Mi5 to monitor the activity of British Fascist sympathizers. Ten years later, now a producer at the BBC, Juliet's is confronted by characters from her past.
Hippie by Paulo Coelho, Translated by Eric M. B. Becker
September 25 | Knopf
In this autobiographical novel, a young Paulo sets off on a journey in search of "a deeper meaning" for his life. His quest leads him to Karla, a Dutch woman who convinces Paulo to join her on an epic trip across Europe and Central Asia to Kathmandu.
September 25 | Simon & Schuster
Set against the backdrop of 1980s Rio de Janeiro, this story is about a mother and daughter—Ana and Mara—who are as close as mother and daughter can be. But when Ana joins a civilian rebel group trying to bring down the city's brutal police chief, Mara is forced to flee to America. In California, she finds a job caring for a young woman dying of cancer and it is here that she finally faces the truth of her mother, herself, her past, and "what it truly means to take care of someone."
September 25 | Viking
In this autobiographical novel that blends poetry with prose, a girl grows up in the northernmost reaches of Canada in the 1970s. As she navigates boredom, bullying, violence, and the raw power of the frozen landscape around her, she becomes pregnant and must navigate this as well.
September 25 | Riverhead
This intricate political thriller explores the political motivations behind and conspiracies surrounding three real-life assassinations in twentieth-century Columbia.
October 1 | Lake Union Publishing
Kate Granger dreams of a woman she has never seen…until the woman's body—and that of her infant—washed up on the shore of Lake Superior near the home of Kate's parents, where she retreated following the death of her marriage. Now Kate must solve the mystery that began with a tragic love story over one hundred years ago.
October 2 | Pegasus Books
Coralline is a mermaid. When an oil spill poisons her idyllic underwater village, her little brother falls gravely ill. Desperate to save him, she embarks on a quest to find an elixir made of starlight that could heal him. On this quest, she meets Izar, a man on the cusp of an invention that threatens merpeople with extinction.
October 2 | Ballantine Books
A gunman bursts into a women's reproductive health clinic and takes everyone inside hostage. Expert negotiator Hugh McElroy is called to the scene and is horrified to learn that his fifteen-year-old daughter, Wren, is among the hostages. Through Wren's eyes, Picoult introduces readers to the cast of characters inside the clinic, from the staff and patients to the gunman himself and a pro-life protestor disguised as a patient.
October 9 | Dzanc Books
In this short story collection, a woman mourns her miscarriage, a schizophrenic artist in small-town India finds refuge from hatred in sculpture and dance, and two women have an affair that leaves them feeling regretful and betrayed.
October 9 | Viking
Toby's carefree existence is thrown into chaos when he surprises two burglars who beat him and leave him for dead. Struggling with the physical and psychological aftermath of the attack, "he takes refuge in his family's ancestral home to care for his dying uncle, Hugo. Then a skull is found in the trunk of an elm tree in the garden—and as detectives close in, Toby is forced to face the possibility that his past may not be what he has always believed."
October 9 | Atria Books
In this gripping historical mystery, Elodie Winslow, a London-based archivist, uncovers a leather satchel containing two clues to a mystery over one hundred fifty years old, tied to a place that feels hauntingly familiar. The Clockmaker's Daughter fits Morton's M.O. of writing stories built around long-buried secrets, which is sure to please fans.
October 9 | Knopf
In this new mind-bender from the master of literary surrealism, a portrait painter unintentionally opens a "circle of mysterious circumstances," which he must close by completing a journey that involves "a mysterious ringing bell, a two-foot-high physical manifestation of an idea, and an underworld haunted by double metaphors."
Trinity by Louisa Hall
October 16 | Ecco
This biographical novel explores the inner world, motivations, and many contradictions of J. Robert Oppenheimer, the brilliant scientist who sent the world hurtling into the atomic age.
October 16 | Harper
Unsheltered tells the parallel stories of Willa Knox, a middle-aged woman in desperate circumstances, trying to interest the local historical society in her home in the hopes they will fund its repairs, and Thatcher Greenwood, an idealistic science teacher in 1880s New Jersey who finds himself at odds with powerful men in his community who forbid him from teaching Darwin's Theory of Evolution.
Melmoth by Sarah Perry
October 16 | Custom House
In this sequel to The Essex Serpent, Helen Franklin is working in Prague as a translator when she discovers a mysterious letter warning of a folkloric creature known as Melmoth the Witness. As legend has it, Melmoth travels through time, persuading her victims to join her, then damning them to eternal solitude.
Little by Edward Carey
October 23 | Riverhead
This biographical novel tells the origin story of the famous Madame Tussaud. An odd little girl apprenticed to an eccentric wax sculptor after the death of her parents, her talents become known when she launches an exhibition hall for wax heads in Paris. Soon she is called to Versailles, but revolution is roiling in the city streets and Tussaud is right in the thick of it.
October 30 | Scribner
In the small Maine town of Castle Rock, Scott is afflicted with mysterious symptoms. He is steadily losing weight but doesn't look any different. And he weighs the same with his clothes on or off. Meanwhile, he's putting aside grievances and making an unlikely alliance with his lesbian neighbors, whose new restaurant is failing because of the prejudice of the local townsfolk.
November 6 | Houghton Mifflin Harcourt
This is the story of a family torn apart by time, space, and war. In 1948, Najin and Calvin Cho travel with their young daughter Miran from South Korea to the United States in search of a better life. They leave behind their infant daughter, Inja, in the hope that they will be reunited soon. But then war breaks out, and reunion seems an impossible dream.
November 6 | Flatiron
In Liane Moriarty's latest thriller, nine strangers gather at a remote health resort called Tranquillum House. All come for different reasons seeking answers to their various ailments—real or imagined. But soon all are wondering, should they run while they still can?
November 13 | Hogarth
This story follows the relentless climb to the top of one Maurice Smith, a cold-blooded novelist who preys on the powerful and intellectual elite to tease out secrets he can use as fodder for his books.
Fox 8 by George Saunders
November 13 | Random House
Fox 8 is the black sheep of his pack—a dreamer his fellow foxes laugh at. But then Fox 8 learns to speak "Yuman," a skill no other fox has. When "danjer" arrives in the form of a new shopping mall that cuts off their food supply, Fox 8 uses his newfound language skills to help save his pack.
November 20 | Doubleday
Korede's sister, Ayoola, is a serial killer. She's murdered the last three of her boyfriends. Korede is always there to clean up the mess—literally and figuratively. But now, Korede is in love with a doctor at the hospital where she works and she must decide how far she is willing to go to protect her sister when the good doctor asks for Ayoola's phone number instead of her own.
November 27 | Ecco
In a future world, rebellion is punished by sending offenders back in time eighty years to Wainscotia, Wisconsin. When one girl finds herself cast back into this idyllic past, she finds herself falling in love with a fellow exile.
November 27 | Minotaur Books
Inspector Gamache is still on suspension when a mysterious letter arrives from a woman he has never met naming him an executor in her will along with two other complete strangers. The bequests seem strange until a body is found and the whole affair takes a menacing turn.
---
Nonfiction
---
September 1 | Rowman & Littlefield
Veteran White House reporter April Ryan has always asked the tough questions. But following Trump's rise to power, the administration turned the tables and Ryan became the target of intense rightwing scrutiny. In this memoir, she shares her unique perspective on current events and writes about what it's like to be a reporter under fire.
September 4 | Baker Books
Anne Bogel is well-known in the online book community as a popular blogger and host of the What Should I Read Next? podcast. I'd Rather Be Reading is a collection of anecdotes and reflections on the reading life that will charm and inspire book lovers of all stripes.
Small Fry by Lisa Brennan-Jobs
September 4 | Grove Press
In this poignant childhood memoir, Lisa Brennan-Jobs recalls growing up as the daughter of legendary tech pioneer Steve Jobs. Want to learn more before reading the book? Check out this New York Times profile.
September 4 | Grand Central
In this collection of hilarious feminist essays, the host of the Throwing Shade podcast and TV Land show lays out her plan for women to "make our future the one Beyoncé already thinks we have." Along the way, she deconstructs the many intentional and unintentional ways society keeps women down.
September 4 | Spiegel & Grau
21 Lessons takes readers on a deep dive into today's most pressing issues. From the rise of artificial intelligence and big data to global political polarization and the threat of terrorism, Harari offers a path to gain clarity in an increasingly noisy world and invites readers to engage with these issues in the hopes of building a better future.
September 4 | Abrams Press
For thirty-one years, Fred Rogers impacted the lives of millions of children with his message of kindness, compassion, and equality on his show Mister Rogers' Neighborhood. This is the first full-length biography of Rogers' life.
Pure by Linda Kay Klein
September 4 | Touchstone
This combination memoir, journalistic exposé, and cultural commentary takes a long hard look at evangelical purity culture—a culture of sexual repression that traps young women in a cycle of shame and trauma.
September 4 | Viking
From one of the pioneering activists behind the Black Lives Matter movement comes this memoir and manifesto for justice and social change. Mckesson offers "a new framework and language for understanding the nature of oppression" and advocates for an attitude of optimistic realism.
September 4 | Atria
In this collection of thirteen essays, Kevin Powell weaves together personal stories with the saga of America's last decade—from the rise of Obama and the hailing of a new era to the rise of Trump and the dashed hopes of millions. He argues that both of these presidencies have led to "some of the ugliest divides in history."
September 4 | Haymarket
In her latest collection of incisive essays, Solnit cuts through the political doublespeak of our age, naming the crises of our time for what they really are. She writes about climate change, criminal injustice, electoral politics, gentrification, police shootings, and the way our emotions shape culture.
September 11 | Atria
This liberating book upends a lifetime of popular wisdom, unapologetically declaring that rage is the best weapon women have against personal and political oppression. It explains why our anger matters and how we can harness it to make meaningful change.
September 11 | Ecco
This book unearths the dark real-life inspiration for Lolita—the 1948 kidnapping of eleven-year-old Sally Horner. How much did Nabokov know about the case when he wrote the notorious novel? And why did he make such effort to disguise that knowledge?
September 18 | Grand Central Publishing
In this intimate literary memoir, one of the most celebrated actresses of our time recalls her complicated childhood, lifelong relationships, and journey toward self-discovery through acting.
September 18 | Farrar, Straus and Giroux
In the tradition of Siddhartha Mukherjee's The Gene, Sandeep Jauhar takes readers on a journey of discovery into the mysteries of the human heart. Travel back in time to meet the diverse characters who paved the way for cardiovascular medicine's modern miracles like open heart surgery and heart transplant.
Untrue by Wednesday Martin
September 18 | Little, Brown Spark
Challenging long-held notions about female sexuality and monogamy, Wednesday Martin argues that women are naturally wired to be promiscuous and questions why society judges cheating women so harshly.
September 18 | Doubleday
Raised to hate, Derek Black's father created Stormfront and his godfather was David Duke, the Grand Wizard of the KKK. By the time he was nineteen, Derek himself was a leader in the white nationalist movement. This book tells the story of how he began to question the movement's ideology and eventually broke free.
September 18 | Scribner
In this memoir/cultural commentary, Sarah Smarsh recalls the challenges of growing up poor in America's heartland. She writes about the terrible impact of intergenerational poverty and challenges readers to reevaluate myths about the class divide.
September 18 | Dey Street Books
This book by Pulitzer Prize–winning journalist and undocumented immigrant Jose Antonio Vargas is about "homelessness, not in the traditional sense, but in the unsettled, unmoored psychological state that undocumented immigrants like myself find ourselves in."
September 25 | Gallery Books
This anthology, curated by actress and activist America Ferrera, includes thirty-one personal essays by immigrants including Lin-Manuel Miranda, Jeremy Lin, Issa Rae, Roxane Gay, Linda Sarsour, Padma Lakshmi, and Tanaya Winder.
September 25 | Houghton Mifflin Harcourt
In this book, naturalist Sy Montgomery reflects on the "personalities and quirks" of thirteen animals and explores the similarities and differences between people and animals, and most importantly, how to be a good creature in the world.
October 2 | Catapult
Hailed by Celeste Ng as "required reading for…everyone," All You Can Ever Know is a memoir about finding your roots. Nicole Chung was born premature and put up for adoption by her Korean parents as an infant. Feeling out of place in her white American family, she questioned why her birth parents gave her up and set out on a quest to find the truth.
October 2 | Atria
From the author of the instant classic, The Distance Between us, comes this new memoir about fighting for the American dream. At the age of nine, Reyna Grande crossed the US-Mexico border to find the parents who left her behind. Finding only an alcoholic father and an indifferent mother, Reyna struggled against the odds to achieve her dreams and give birth to the writer within.
October 2 | Dutton
"The year: 2000. The setting: Los Angeles. A gorgeous virtuoso of an actress agreed to star in a random play, and a basement-dwelling scenic carpenter said he would assay a supporting role in the selfsame pageant." Thus begins The Greatest Love Story of All Time. Look for the audiobook. I'm sure it will be epic.
October 8 | Harvard University Press
In this disturbing exposé, Donna Zuckerberg reveals how alt-right men's groups are wielding the classics as a weapon against modern feminism, upholding an ancient ideal of masculinity that ignores women's desires and tramples on our rights.
October 9 | Random House
What does it mean to be a good leader? In this book, researcher and thought leader Brené Brown reveals the hallmarks of daring leadership in a world where the word is too often defined by power, abuse, and a fear mentality.
October 9 | Del Rey
From the podcast that spawned a TV show and two books comes yet another book about dreadful places marked by human evil. Settle in on a dark and stormy night for a macabre armchair tour around the world from New Orleans to the haunted halls of England's ancient castles where the echoes of tragedy still resound.
October 9 | W. W. Norton
In this essay collection, Wesley Yang writes about race and sex "without the jargon, formulas, and polite lies that bore us all." He takes on everyone from deranged school shooters to pickup artists and does not exempt himself from his radical—and at times brutal—honesty.
October 16 | Knopf
Hitting shelves just two months before On the Basis of Sex—the major biopic about Justice Ginsburg's early days in law—hits theaters, this biography offers a more comprehensive understanding of her life from both a personal and professional perspective.
October 16 | Bantam
Completed shortly before his death, this final word from one of the greatest scientists of all time offers brief answers to questions such as, "Will humanity survive? Should we colonize space? Does God exist?" and more.
October 16 | Riverhead
From the beloved author of Bird by Bird and Hallelujah Anyway comes a collection of meditations on hope. When we are "doomed, stunned, exhausted, and over-caffeinated," Anne writes, we should take comfort in the fact that "all truth is paradox…If you arrive at a place in life that is miserable, it will change."
October 16 | Simon & Schuster Books for Young Readers
From PERIOD founder and Harvard College student Nadya Okamoto comes this manifesto on menstruation. Period Power aims to "explain what menstruation is, shed light on the stigmas and resulting biases, and create a strategy to end the silence and prompt conversation about periods."
October 16 | Simon & Schuster
This book begins with the mystery of the 1986 fire at the Los Angeles Public Library that destroyed 400,000 books and damaged a staggering 700,000 more. From there it sidetracks into the evolution of libraries around the world and ends as a love letter to libraries, their keepers, and patrons everywhere.
October 16 | Plume
From the beloved author of You Can't Touch My Hair comes a new collection of hilarious and thoughtful essays spanning topics from intersectional feminism and ridiculous beauty standards to our culture's collective workaholism.
October 30 | National Geographic
This book chronicles the lives of six all-powerful female pharaohs—from Hatshepsut to Cleopatra. Few women have ruled with such impunity and many who did rule acted as mere pawns of men. Cooney asks the question, "What was so different about ancient Egypt that provided women this kind access to the highest political office?" and "What could today's world learn from its example?"
October 30 | Yale University Press
In this comprehensive history of one of the world's most iconic mythical creatures, Nick Groom traces the vampire from its origins in the early eighteenth century as "a monster embodying humankind's fears" to its role in modern pop culture as "an unlikely hero for the marginalized and excluded."
November 6 | Ecco
"Why is religion still around in the twenty-first century? Why do so many still believe? And how do various traditions still shape the way people experience everything from sexuality to politics, whether they are religious or not?" In this memoir/scholarly reflection, Elaine Pagels seeks to answer these questions following the shocking back-to-back deaths of her young son and husband.
Fed Up by Gemma Hartley
November 13 | HarperOne
An expansion on her wildly popular Harper's Bazaar article, "Women Aren't Nags—We're Just Fed Up," this book is about the emotional labor it falls on women to do on a daily, even hourly basis. She argues that assumptions that women will perform this thankless work feed gender inequality and offers practical advice on what we can do to change that.
Becoming by Michelle Obama
November 13 | Crown
From her childhood on the South Side of Chicago to Pennsylvania Avenue, Michelle Obama's life has been anything but ordinary. In this memoir, she tells her story as she lived it and invites readers to get to know the real Michelle—without the lens of the media getting in the way.
---
Poetry
---
September 18 | Copper Canyon Press
Completed shortly before her death earlier this year, Le Guin's final collection of poetry is "full of wonder for the mysteries beyond."
September 18 | Andrew McMeel
In this, the first part of an illustrated duology called "Things That H(a)unt," popular poet Amanda Lovelace explores the lingering trauma of abusive relationships.
October 2 | Atria / 37 INK
In this bilingual collection (presented in both English and Spanish), Alice Walker offers nearly seventy beautiful poems that "offer us a window into her magical, at times difficult, and liberating world of activism, love, hope, and above all, gratitude."
You may also like…