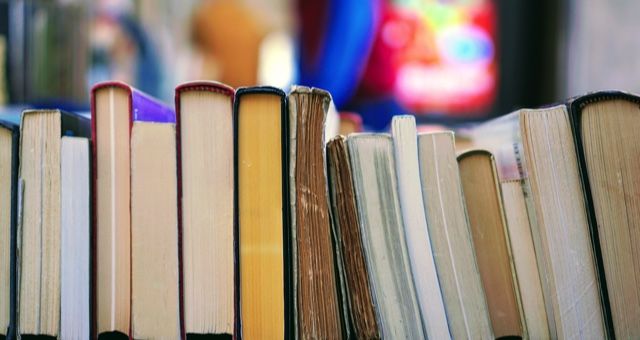 Lists
2019 Was the Year of the Pinay Writer
This content contains affiliate links. When you buy through these links, we may earn an affiliate commission.
In 2019, I challenged myself to always have a book written by a Filipino writer in rotation. I like to juggle multiple books at a time to manage my short attention span, so I didn't only read Filipino writers, but thanks to this challenge, I read more than I ever had before.
Growing up in New England, the scope of my understanding of the Filipino American experience was very limited (to basically myself and my family). I didn't know the names of any Filipino authors until I got to college, and even then, there was exactly one class on Filipino American history available for me to take. And while I got to read great books by Carlos Bulosan, Jose Rizal, and Jessica Hagedorn, that semester wasn't long enough for my professor to include too many modern Filipino writers in the curriculum.
So I knew I had a lot of books by Filipino writers to catch up on, but I was honestly surprised at how many of these books came out in the past decade. It feels slightly unbelievable to say this, but five of the best books I've read recently by any writer have all been written by Filipina Americans, and they all celebrated their first book birthdays in 2019 alone. Is it possible that 2019 was truly the Year of the Pinay?
Reading Malaka Gharib's graphic memoir about growing up in with a Filipina mom and Egyptian dad, I couldn't believe how many times I thought to myself, "Wow, I thought I was the only one!" I Was Their American Dream was a really fun look at finding and forging a hyphenated identity, and embracing being different.
Grace Talusan's memoir traverses her experiences with immigration, sexual abuse, mental illness, and cancer, and reminds us all of the importance and power of speaking the seemingly unspeakable. The language is plain and beautiful, and by giving herself the space to talk about these painful experiences, she's able to show us the nuance and the weight of all this baggage.
In Somewhere In The Middle, Deborah Francisco Douglas, a biracial Pinay, writes about her Peace Corps assignment in the Philippines, where her father was born. Growing up, she describes being somewhat disconnected from her Filipino side, and this assignment helped her connect with the culture, warts and all. This doesn't seem to be a typical experience of most Filipino Americans, and it was a refreshing memoir to read.
Jia Tolentino is already a hugely accomplished writer and a name familiar to many millennials. It should come as no surprise that her debut collection of essays is going to top many best of 2019 lists. Every essay in this collection is wildly intelligent and thoroughly researched, but her critical takes on marriage/the wedding industrial complex and the culture of scamming are absolutely "voice of a generation"–worthy.
Jenny Odell skips the tips and tricks of unplugging (of which there are already countless books and thinkpieces) and gets right to the heart of why you should want to unplug and the important things you miss when your attention is spread thin. What sets her apart from other writers on technology is her consideration of how race and class intersect with the attention economy. How To Do Nothing is not just a manual on giving up your iPhone in 30 days to go live on Walden Pond; it gives us important historical context on the conditions that led us to relying so heavily on social media and the implications this has for the future.
Editor's Note: T. Kira Madden's Long Live the Tribe of Fatherless Girls was removed from this list.