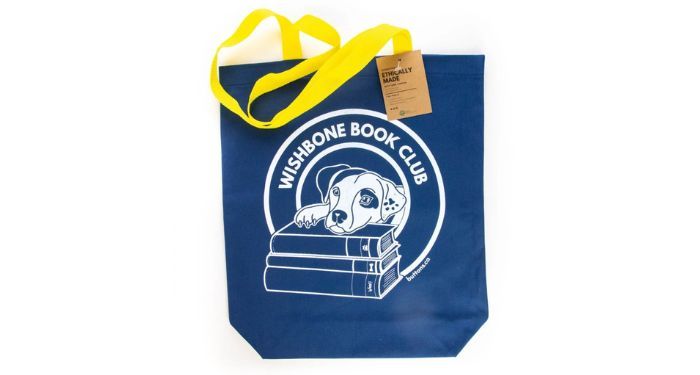 Book Fetish
10 New Bookish Tote Bags for Your Latest Library or Bookstore Haul
This content contains affiliate links. When you buy through these links, we may earn an affiliate commission.
Every reader their tote bag and every tote bag their reader.* Let it be known that book lovers not only love to collect new reads, but they also have in their possession several bookmarks and book totes at any time. Every bookish website, blog, Bookstagram, and BookTok has featured a great book tote now and then, so highlighting them as if they are new or novel would be disingenuous. But you know what? Creative book lovers are always developing new bookish tote bags, some born of clever phrases and others from nostalgia, passion for the bookstore of library, or simply because making cute tote bags is fun.
I scrolled through my Etsy saves recently and saw so many fun totes sitting there, just waiting to be shared with my fellow book nerds. So today, pals, is the day. We're going to look at a bunch of new bookish tote bags that you can snag for yourself in preparation of "reading outside" or "reading inside but in a new location" season. These bags are perfect for carrying your hauls, too, either from the bookstore or the library or even back from the person who borrowed them from your shelves.
There is something here for every kind of book lover. Some will scratch the nostalgia itch and others will lean all the way into some of the trendy things we see around social media.
*A generous reinterpretation of one of the Laws of Library Science, ok?
---
Want even more bookish totes? We've got you.