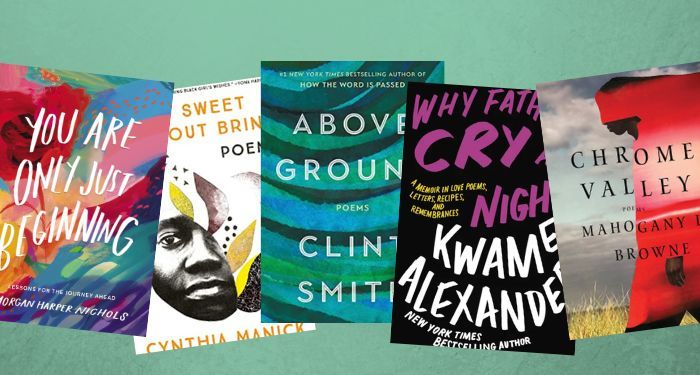 This content contains affiliate links. When you buy through these links, we may earn an affiliate commission.
Black History Month always draws me to my poetry shelf, to the brilliant collections of poems written by Black poets throughout history. From ancient African poems to the work songs of enslaved people to the flood of amazing poetry during the Harlem Renaissance to right now, there's just so much to read and celebrate. Tyehimba Jess's OLIO is like gravity. Countee Cullen's poems get under my skin in all the right ways. Amanda Gorman even stood and delivered a brilliant poem during the inauguration of President Joseph Biden.
Possibly more than any other written art form, poetry is often protest. Racism around the world is decried over and over in the lines of poetry. The mistreatment of women, of children, and every other injustice humans endure are explored in poetry. Many Black poets have built their entire poetic careers in this form of protests such as Langston Hughes, Maya Angelou, Danez Smith, and Gwendolyn Brooks.
2023 is not going to be without incredible new poetry from Black poets. These collections are sometimes deeply personal. Some are narrative, while move loosely around common themes. Some of these even collect poems from other poets, giving a broader view of the Black experience. Here are 11 new Black poetry books coming out in 2023.
---
What are some of your favorite Black poetry books? Any that you reread over and over? Any on this list that you're going to preorder right now?