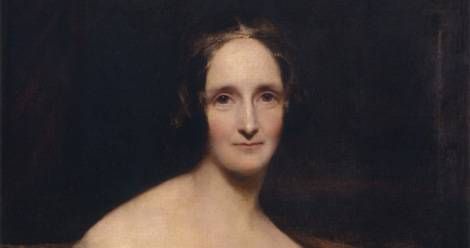 Lists
5 New Biographies About Mary Shelley
This content contains affiliate links. When you buy through these links, we may earn an affiliate commission.
The year 2018 marks 200 years from the initial publication of Mary Shelley's debut work, Frankenstein: Or the Modern Prometheus. This milestone anniversary has brought renewed interest in the woman herself, including the beautiful film Mary Shelley by Haifaa Al Mansour, as well five new biographies (and one related work!). In fact, all of these books have been published since our previous list of books about Shelley. The author herself was just 19 when she wrote Frankenstein, making her story perhaps particularly of interest to young women and girls just as her iconoclastic lifestyle and feminist beliefs make her story all too relevant for adult readers today.
In this probing narrative, Fiona Sampson pursues Mary Shelley through her turbulent life, much as Victor Frankenstein tracked his monster across the arctic wastes. Sampson has written a book that finally answers the question of how it was that a nineteen-year-old came to write a novel so dark, mysterious, anguished, and psychologically astute that it continues to resonate two centuries later.
This book explores the science behind Shelley's book. From tales of reanimated zombie kittens to electrical experiments on human cadavers, Kathryn Harkup examines the science and scientists that influenced Mary Shelley and inspired her most famous creation, Victor Frankenstein. While, thankfully, we are still far from being able to recreate Victor's "creature," scientists have tried to create the building blocks of life, and the dream of creating life-forms from scratch is now tantalizingly close.
The story of Frankenstein's creator is a strange, romantic, and tragic one, as deeply compelling as the novel itself. Mary ran away to Lake Geneva with the poet Percy Bysshe Shelley when she was just sixteen. It was there, during a cold and wet summer, that she first imagined her story about a mad scientist who brought a corpse back to life. Success soon followed for Mary, but also great tragedy and misfortune. The author brings this passionate woman, brilliant writer, and forgotten feminist into crisp focus, detailing a life that was remarkable both before and after the publication of her iconic masterpiece.
This unconventional biography is aimed at a young adult audience. Dark, intense, and beautiful, this free-verse novel with over 300 pages of gorgeous black-and-white watercolor illustrations is a unique and unforgettable depiction of one of the greatest authors of all time.
This riveting and atmospheric picture book, aimed at young readers, is at once a biography and an exploration of the process of artistic inspiration. While aimed at a younger audience, the vibrant illustrations and lush prose will galvanize readers and writers of all ages.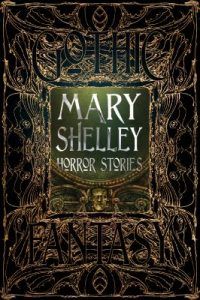 While not a biography, the upcoming publication Mary Shelley Horror Stories is a must for any Shelley completist. This gorgeous collection brings together for the first time extracts of her novels and short stories, with an emphasis on the supernatural.