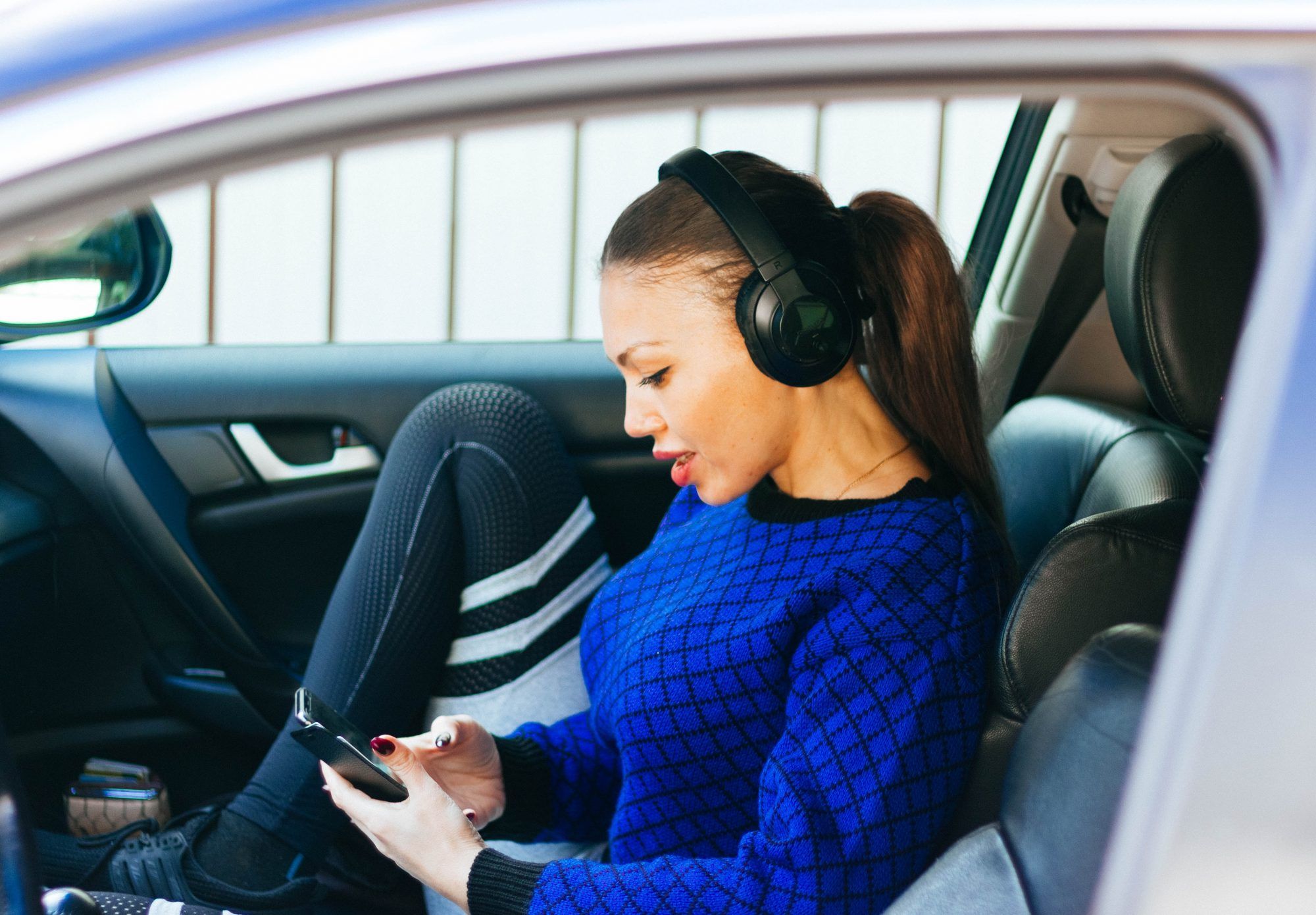 A version of this post was initially included in the Audiobooks Newsletter. To sign-up for the Audiobooks Newsletter, or any of our great newsletters, click here.
Happy July, Audiophiles! Hope you are enjoying the summer sun (don't forget sunscreen!) or, like me, hiding indoors from heat, bugs, and other outside summertime things. But whether you're indoors or out, there are plenty of new audiobooks to keep you company.
New Audiobooks for July (publisher description in quotes)
It All Falls Down by Sheena Kamal; narrated by Bahni Turpin; release date: 07-03-18
The suicide of Nora Watts's father filled her life with grief and unanswered questions. Her journey to understand the truth of his father's life and death takes her from the "hazy Canadian Pacific Northwest to the gritty, hollowed streets of Detroit." While Nora tracks down the secrets of her father's life she thinks might help fill in the gaps of her own identity, back in the Pacific Northwest, the mistress of a billionaire turns up dead from an apparent overdose. The woman's death has a connection to Nora, one that could end up killing her. I don't usually write about sequels (this one is a sequel to The Lost Ones) and, having just started, I can tell you that if you want to listen to both, you should listen to The Lost Ones first because the ending revealed in the beginning of It All Falls Down. But I'm digging it so far!
We don't always get the audiobooks we want, we get the ones we deserve. Terrorism isn't a pleasant thing to read or think about but it's something that we all reckon with—whether we're following coverage of the latest terrorist attack on the news or it happens down the street from where we live. Publishers Weekly says of The Future of Terrorism, "A brief, fast-paced historical overview leads to probing and provocative ruminations on the multifarious factors that draw young men toward violence in the service of an ideology…The authors' nuanced perspective on a complex phenomenon will appeal to readers interested in what lies beyond the headlines."
Narrator Bahni Turpin is having a helluva month! She's also the narrator of It All Falls Down and The Healing by Gayl Jones (mentioned below). But I'm thrilled to see Anita Hill's book—I've long felt that she was among the first two stand up and say #MeToo and #TimesUp, before there were hashtags and movements around issues of workplace sexual harassment.
In this book, the subject is not sexual harassment but the "crisis of home." Hill "exposes its deep roots in race and gender inequities, which continue to imperil every American's ability to achieve the American Dream…The achievement of that ideal, Hill argues, depends on each American's ability to secure a place that provides access to every opportunity our country offers." I'm really interested to hear her thoughts on this.
The Occasional Virgin by Hanan al-Shaykh; narrated by Soneela Nankani; release date: 07-10-18
The Occasional Virgin follows two women, Yvonne and Huda, "both women spent their childhoods in Lebanon—Yvonne raised in a Christian family, Huda in a Muslim one—and they now find themselves torn between the traditional worlds they were born into and the successful professional identities they've created." More successful in career than relationships, the two women meet in London and "a chance encounter with a man at Speaker's Corner leads to profound repercussions for them both. As the novel continues, each woman will undertake her own quest for love and romance, revenge and fulfillment." Revenge and fulfillment? YES, PLEASE!
I know people say not to judge a book by its cover, but I am judging it by the title and I LOVE IT. I'm also a sucker for linked stories which, when I was writing fiction, was what I wanted to do. "In 11 sharp, surprising stories, Neel Patel gives voice to our most deeply held stereotypes and then slowly undermines them. His characters, almost all of who are first-generation Indian Americans, subvert our expectations that they will sit quietly by. We meet two brothers caught in an elaborate web of envy and loathing; a young gay man who becomes involved with an older man whose secret he could never guess; three women who almost gleefully throw off the pleasant agreeability society asks of them; and, in the final pair of linked stories, a young couple struggling against the devastating force of community gossip."
"Harlan Jane Eagleton is a faith healer, traveling by bus to small towns, converting skeptics, restoring minds and bodies. But before that she was a minor rock star's manager, and before that a beautician. She's had a fling with her rock star's ex-husband and an Afro-German horse dealer; along the way she's somehow lost her own husband, a medical anthropologist now traveling with a medicine woman in Africa. Harlan tells her story from the end backwards, drawing us constantly deeper into her world and the mystery at the heart of her tale—the story of her first healing."
The infamous (former) New York Times book critic is back for a meditation on how to deal with our "post-truth" world. I know I'm not alone in feeling constantly overwhelmed by the way in which fact no longer seem to matter so if Kakutani can help us see our way through this, I'm all ears.
I feel the need to personally apologize to each and every newsletter reader because HOW COULD I NOT KNOW PARKER POSEY WAS WRITING AND NARRATING AN AUDIOBOOK?! I love Posey so much. I've loved her since Party Girl—the best '90s movie about a wannabe librarian you'll ever see—but anyway, she's hilarious and smart and I expect this audiobook will be the same.
"Parker takes us into her childhood home, behind the scenes of the indie film revolution in the '90s, the delightful absurdity of the big-budget genre thrillers she's turned into art in a whole new way, and the creativity that will always be part of both her acting and her personal life. With Posey's memorable, hilarious and poignant voice, her audiobook gives the listener a feeling of traveling through not only a memoir, but an exploration, meditation, and celebration of what it means to be an artist. Buckle up and enjoy the journey."