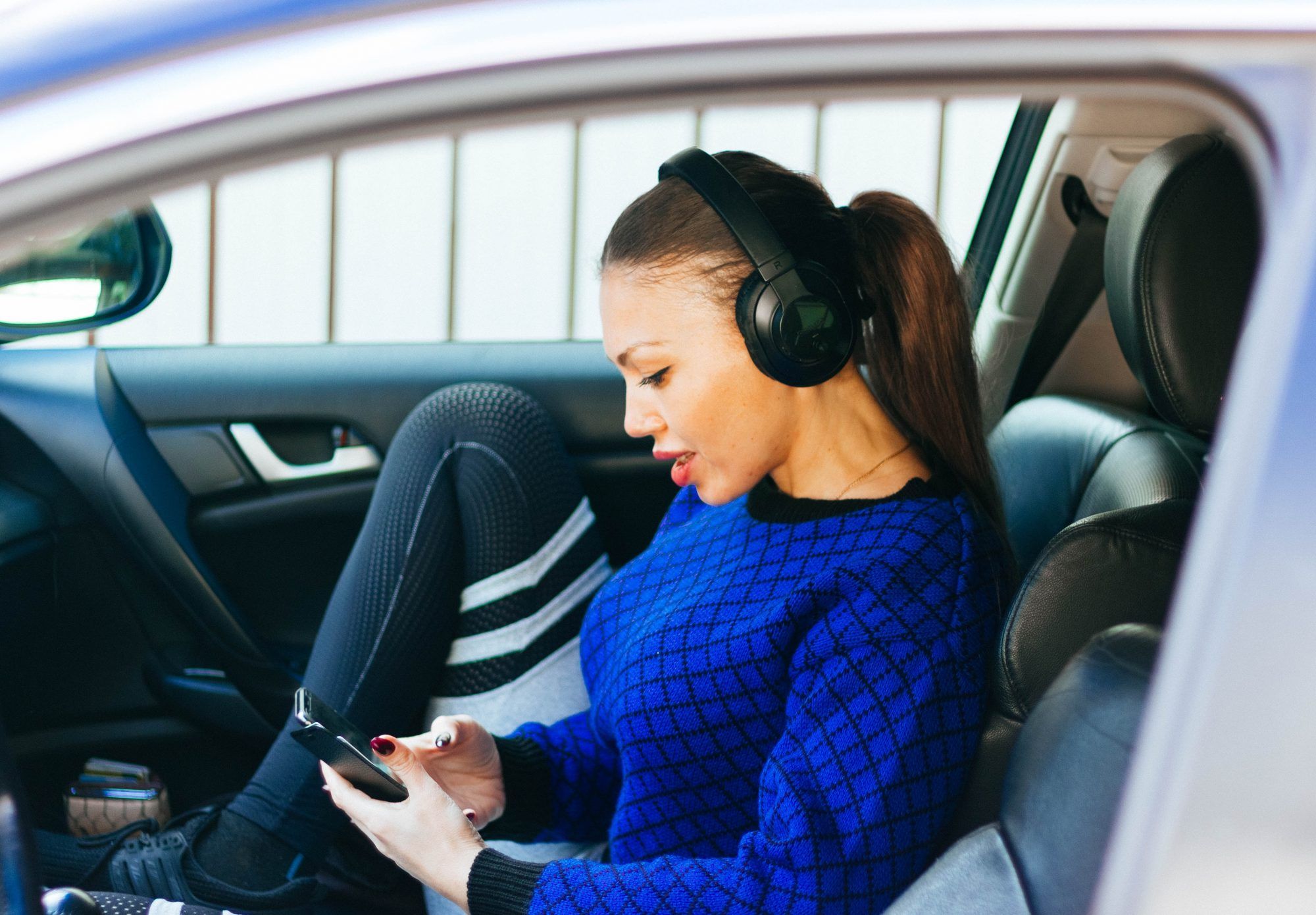 A version of this post was initially included in the Audiobooks Newsletter. To sign-up for the Audiobooks Newsletter, or any of our other great newsletters, click here.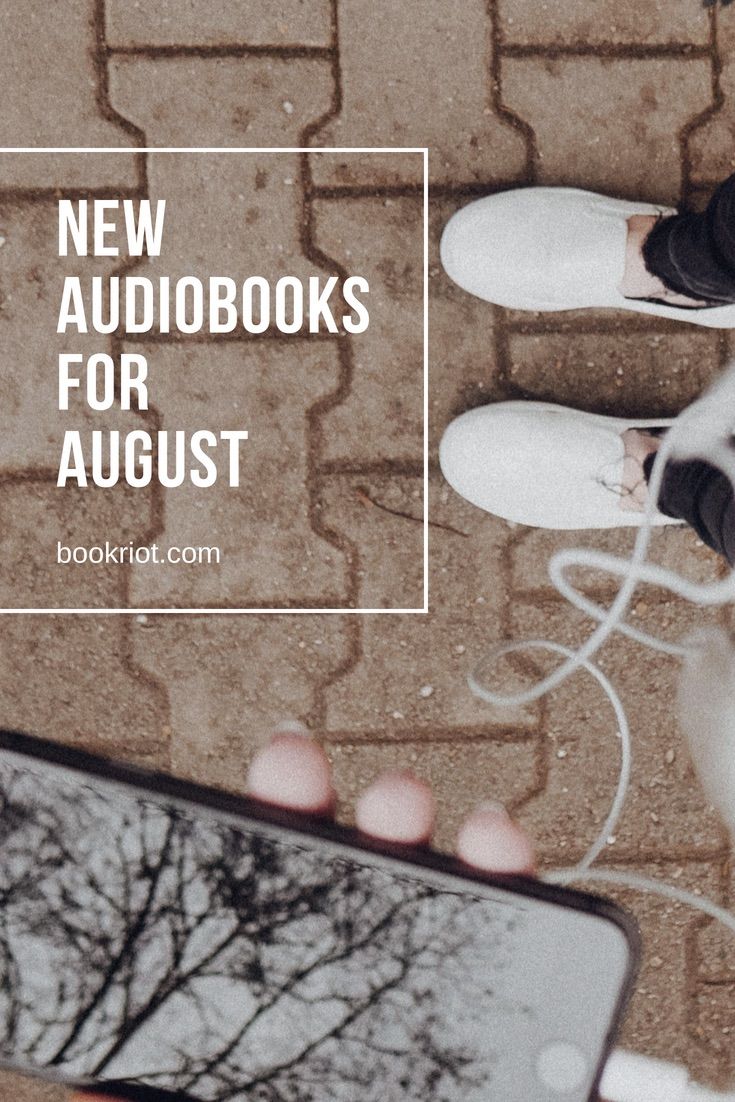 New Audiobooks for August
(publisher's description in quotes)
"In January 2006, the New York Times unmasked Savannah Knoop as the face of the mysterious author JT LeRoy. A media frenzy ensued as JT's fans, mentors, and readers came to terms with the fact that the gay male-ex-truck stop prostitute turned literary wunderkind was really a girl from San Francisco whose sister-in-law wrote the books…Telling her side of the story for the first time, Savannah reveals how being perceived as a boy gave her a sense of confidence and entitlement she never had before." I honestly don't think I've ever seen a Kristen Stewart movie but I'm excited to hear her narration of this.
Beautiful Exiles by Meg Waite Clayton; narrated by Kirsten Potter; Release date: 08/01/18
Goddamn, I'm a sucker for anything related to Ernest Hemingway—not least his wives, all of whom are fascinating in their own right. Martha Gellhorn met Ernest Hemingway when he was married to his second wife. Gellhorn, an accomplished war correspondent and journalist, began a love affair with Hemingway. "Beautiful Exiles is a stirring story of lovers and rivals, of the breathless attraction to power and fame, and of one woman—ahead of her time—claiming her own identity from the wreckage of love."
American Conspiracy Theories by Joseph E. Uscinski, Joseph M. Parent; narrated by Tristan Morris; release date: 08/07/18
Our world is saturated with conspiracy theories. As I write this newsletter, I'm listening to a podcast called "The RFK Files," about the murder of Robert Kennedy. But why are conspiracy theories so prevalent and what does a preoccupation with conspiracy theories say about where we're at as a culture? " Joseph E. Uscinski and Joseph M. Parent…address crucial questions, such as similarities and differences in the nature of conspiracy theories over time, the role of the Internet and communications technologies in spreading modern conspiracy theories, and whether politics, economics, media, war, or other factors are most important in popularizing conspiratorial beliefs."
If you aren't familiar with Kate Bornstein, I am honored to be able to introduce you to her work. Gender Outlaw was first published 20 years ago and it's as relevant as ever. "On one level, Gender Outlaw details Bornstein's transformation from heterosexual male to lesbian woman, from a one-time IBM salesperson to a playwright and performance artist. But this particular coming-of-age story is also a provocative investigation into our notions of male and female, from a self-described nonbinary transfeminine diesel femme dyke who never stops questioning our cultural assumptions."
Hormones are one of those things I don't think about a lot unless I'm faced with pictures of myself as an angry, acne-faced, awkward teenager. But hormones control so much more. "Metabolism, behavior, sleep, mood swings, the immune system, fighting, fleeing, puberty, and sex: these are just a few of the things our bodies control with hormones. Armed with a healthy dose of wit and curiosity, Randi Hutter Epstein takes us on a journey through the unusual history of these potent chemicals and their discovery, from the London laboratory where the concept of hormones was identified to a basement filled with jarred brains to a canine sex lab." Look, brains in jars and canine sex labs aren't necessarily my thing. But it's worth it to learn the mystery of why we crazy humans (among other species) behave the way we do.
Finding Yvonne by Brandy Colbert; narrated by Maya Barton; release date 8/07/18
This YA novel sounds like a heartbreaker (but like a really good heartbreaker).
"Since she was seven years old, Yvonne has had her trusted violin to keep her company, especially in those lonely days after her mother walked out on their family. But with graduation just around the corner, she is forced to face the hard truth that she just might not be good enough to attend a conservatory after high school.
Full of doubt about her future, and increasingly frustrated by her strained relationship with her successful but emotionally closed-off father, Yvonne meets a street musician and fellow violinist who understands her struggle…When Yvonne becomes unexpectedly pregnant, she has to make the most difficult decision yet about her future."
If You Leave Me by Crystal Hana Kim; narrated by Greta Jung, Keong Sim; Release date: 08/07/18
"When the communist-backed army from the north invades her home, 16-year-old Haemi Lee, along with her widowed mother and ailing brother, is forced to flee to a refugee camp along the coast. For a few hours each night, she escapes her family's makeshift home and tragic circumstances with her childhood friend, Kyunghwan. Focused on finishing school, Kyunghwan doesn't realize his older and wealthier cousin, Jisoo, has his sights set on the beautiful and spirited Haemi—and is determined to marry her before joining the fight. But as Haemi becomes a wife, then a mother, her decision to forsake the boy she always loved for the security of her family sets off a dramatic saga that will have profound effects for generations to come."
Cherry by Nico Walker; narrated by: Jeremy Bobb; release date: 08/14/18
Cherry is an Amazon Best Book of 2018; Al Woodworth, who reviewed the title says, "While at times bleak, this is a novel of our time, a story about a Midwestern boy who falls in love, enlists in the Army (because school is not for him and what else is he going to do), returns from war and falls prey to the escapes of heroin. An explosively cutting and page-turning debut."
A River of Stars by Vanessa Hua; narrated by Jennifer Lim; release date: 08/14/18
When Scarlett Chen becomes pregnant with her boss's child, he's thrilled. He will finally have the boy he's always wanted. To ensure his child has every opportunity, he ships Scarlett off to the United States, far away from her native China. "Holed up with other mothers-to-be in a secret maternity home in Los Angeles…Then a new sonogram of Scarlett's baby reveals the unexpected."
Keeper'n Me by Richard Wagamese; narrated by Deneh'Cho Thompson, Sam Bob; release date: 08/14/18
Keeping with the theme if displaced young adults, we have Garnet Raven, who was three years old when he was taken from his home on an Ojibway Indian reserve and placed in a series of foster homes. After he becomes a teenager, he escapes the foster homes at the first opportunity and eventually lands himself in jail. There, someone from his native family sends him a letter.
"The sudden communication from his past spurs him to return to the reserve following his release from jail. Deciding to stay awhile, his life is changed completely as he comes to discover his sense of place, and of self. While on the reserve, Garnet is initiated into the ways of the Ojibway—both ancient and modern—by Keeper, a friend of his grandfather, and last fount of history about his people's ways."
Like (I'm assuming) many people, I'm simultaneously intrigued and terrified when I think about our missiles and other big, potentially destructive military things. "But people who make missiles and other weapons are regular working people, with domestic routines and everyday dilemmas, and four of them were Karen Piper's parents, her sister, and – when she needed summer jobs – herself…Her memoir is also a search for the truth of the past and what really brought her parents to China Lake with two young daughters, a story that reaches back to her father's World War II flights with contraband across Europe. Finally, it recounts the crossroads moment in a young woman's life when she finally found a way out of a culture of secrets and fear, and out of the desert."
"The former Assistant to the President and Director of Communications for the Office of Public Liaison in the Trump White House provides a jaw-dropping look into the corruption and controversy of the current administration."
Okay, okay, okay, okay. If you are aware of Omarosa from before (or honestly, even after) she joined the Trump White House, you probably have some thoughts about her as a person…and possibly her credibility. I have thoughts about those things. But I am also 100% shameless when it comes to feasting my eyes (or ears) on questionably sourced political gossip. Am I going to spend money on this book? I don't know. Will I eagerly scour the internet for all the juiciest bits? Absolutely.
I'm not a parent, but if I were, I am 1000% certain I would live every single day in paralyzing fear (as opposed to just every other day, which I do all by myself). Brooks explores this fear in her new book:
"In Small Animals, Brooks asks: Of all the emotions inherent in parenting, is there any more universal or profound than fear? Why have our notions of what it means to be a good parent changed so radically? In what ways do these changes impact the lives of parents, children, and the structure of society at large? And what, in the end, does the rise of fearful parenting tell us about ourselves?"
Like a Fading Shadow by Antonio Muñoz Molina, Camilo A. Ramirez—translator; narrated by Robert Fass; release date: 08/21/18
The year is 1968 and James Earl Ray has just shot Martin Luther King, Jr. For two months he evades authorities, driving to Canada, securing a fake passport, and flying to London, all while relishing the media's confusion about his location and his image on the FBI's Most Wanted list. Eventually, he lands at the Hotel Portugal in Lisbon, where he anxiously awaits a visa to Angola. But the visa never comes, and for his last 10 days of freedom, Ray walks around Lisbon, paying for his pleasures and rehearsing his fake identities.
Using recently declassified FBI files, Antonio Muñoz Molina reconstructs Ray's final steps through the Portuguese capital, taking us inside his feverish mind, troubled past, and infamous crime."
Housegirl by Michael Donkor; narrated by Adjoa Andoh; release date 08/28/18
This book is already getting tons of praise/buzz and I'm personally super excited because the narrator also narrates one of my all-time favorite audiobook, Americanah by Chimamanda Ngozie Adichie.
The website The Millions selected this title as one of their most anticipated books of 2018 and here's what they said about it, "In this debut novel, Donkor follows three Ghanaian girls: Belinda, the obedient; Mary, the irrepressible; and Amma, the rebel. For her part, Amma has had about enough of the tight-laced life in London that her parents want for her and begins to balk at the strictures of British life. But when she is brought to London to provide a proper in-house example for willful Amma, sensible Belinda begins to experience a cultural dissociation that threatens her sense of self as nothing before ever had."
Whew, we did it!! Which new August audiobooks are you most excited about getting in your ears? Let me know in the comments!