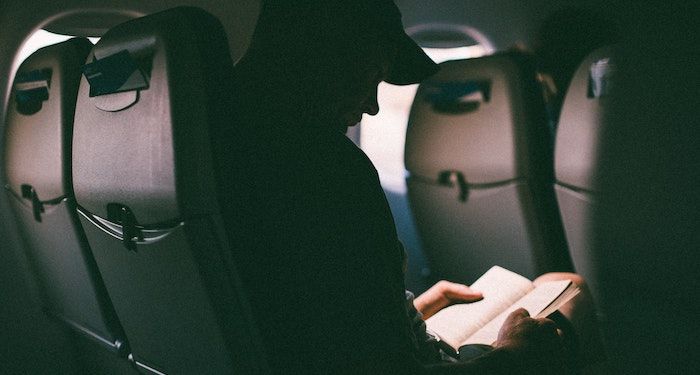 Lists
9 New Books To Pick Up At The Airport
This content contains affiliate links. When you buy through these links, we may earn an affiliate commission.
Flights can be a dreary business, especially in the age of double masks and face shields. Not to mention the endless waiting game you need to play if your flight gets delayed due to some unforeseen circumstances, like the wrath of the weather gods or the customary failing of technology. Catching up on precious nap sessions might also not be an option, thanks to the constant airport hubbub, travel anxiety, and your extreme caffeine intake.
While we can't instantly transfer ourselves to our destination of choice, we can always opt for the closest thing to teleportation during our tedious plane rides, i.e. pick up a book! Your "uniquely portable magic", as Stephen King describes books, will not only transport you to the lands unknown but also will provide an easy escape route from having to chitchat with a nosy co-passenger! So in case you need a pleasant distraction from bland flight breakfasts, the cranky toddler in the other row, uncomfortable seats, and a never-ending layover, this list is for you! Whether you're in for the long haul or just taking a short flight that won't take more than two hours to land, my list of brand new books that will make fitting travel companions is here to serve every bookish need. Read on to take your pick!
---
Ready to plan your next trip? Try browsing Literary Tourism for some inspiration!