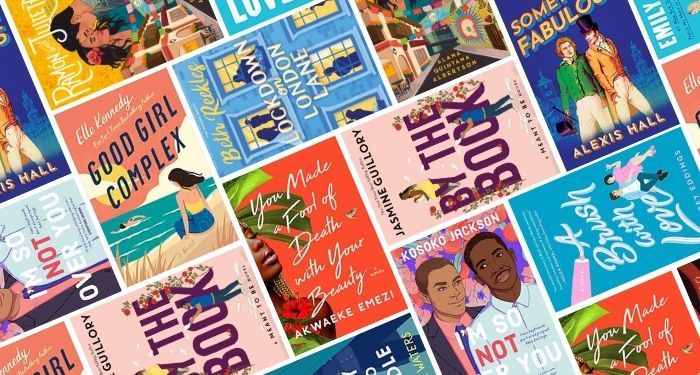 Lists
11 Most Anticipated New Adult Romance Reads for Spring 2022
This content contains affiliate links. When you buy through these links, we may earn an affiliate commission.
I am a huge fan of reading a story that whisks you away, especially when it comes to romance. While I am a huge fan of young adult novels, I also have a soft spot when it comes to new adult romances. The stories they tell and the escapism that they provide make them extremely interesting to read for me, and I feel like they are the perfect pick for those who need a moment to read something that seems as sweet as cotton candy, or a warm cup of tea for the soul.
From books like 2021's adorable The Love Hypothesis to anything that the amazing writing duo Christina Lauren whips up, like their amazing and touching The Soulmate Equation, I myself found some sort of way of digging into these stories when I needed a pick-me-up, a smile or even just a tale full of heart and realistic elements, all while adding the elements of a romcom to the mix. Now, in the start of 2022, there are some promising books being released that will surely bring a pep to your step and a leave a positive note in your day when it comes to new adult romances.
This was a tough job to complete, but as part of your Book Riot family, I was inspired to share some of the most anticipated and fun looking new adult romances heading your way in the New Year. I cannot wait to dig into these, and I am sure you will get excited as well when you realize some of the fun reads coming our way soon, so buckle in and make space in your bookshelf for some adorable and enticing books sure to keep you smiling.
---
What other romantic new adult books are you looking forward to in early 2022? Let me know on Twitter @AuroraMiami and let us know @BookRiot. Happy reading!