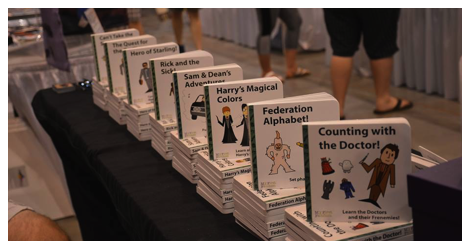 Children's
Never Too Young For a Fandom: My First Fandom Board Books
This content contains affiliate links. When you buy through these links, we may earn an affiliate commission.
Growing up, I was blessed/cursed with my father's obsessive personality. If I find something I like, all bets are off. That's it… it's over. Guaranteed that I will think about little else than that topic over the next several months. It began with New Kids on the Block (Jon 4eva! even if I'm not quite his type). My palate then (luckily) sophisticated to The Beatles. That particular obsession has stood the test of time. Fast forward to my first year of college where I discovered Gilmore girls. Then there was my discovery that there was a whole world of books that included so much more than the pages between two covers… tshirts, jewelery, conventions, websites, artwork. The possibilities are endless!
Then I learned of the term "fandom". And everything changed. I had finally found my people.
And one of the things I so want to impart to my own daughter is to love the things she loves with her whole being. I've gotten some strange looks when it comes to the enthusiasm with which I express my joy and delight in certain seemingly superficial things. I've spent way too much of my life feeling embarrassed or trying to hide that excitement. The beauty of life is finding happiness in the small things. Watching Sam and Dean Winchester kick the asses of various monsters (and being smokin' hot while doing it). Cheering on Mal Reynolds and his Browncoats fighting the Alliance (and being smokin' hot while doing it). Purchasing all the Dalek cookie jars money can buy. Considering spending my daughter's college fun on a trip to The Wizarding World of Harry Potter. It may not be ridding the world of racism and hate, but it sure as hell makes this world a little more fun to live in.
So start your kids out in discovering their fandoms early. And the people at My First Fandom have just the way to do it. They publish children's board books specifically to introduce babies and toddlers to the glory of the fandom. Introduce them to The Doctor early on, start them on the right path!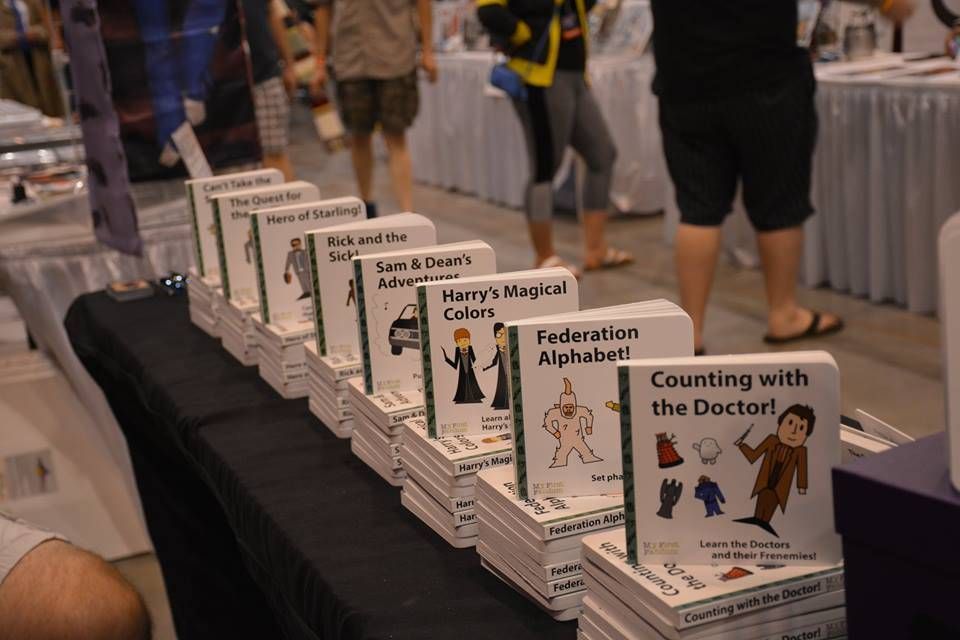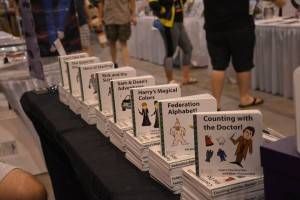 Look at that beautiful sight! *sniffle* It's just so beautiful!
Some of my favorites: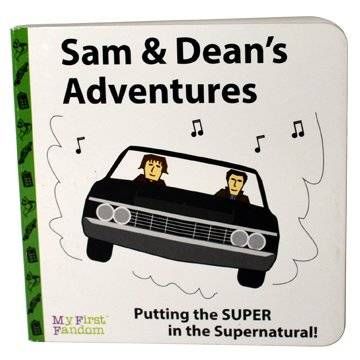 ---
Carry on my wayward son. Read about The Winchester Boys traveling in Baby, saving people, hurting things… the family business!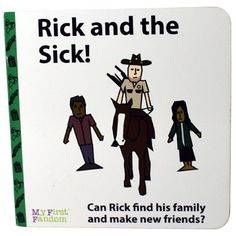 Stumbling through Atlanta, shutting down the CDC, Carol's cookies. Doesn't focus on Daryl, but still pretty bad ass.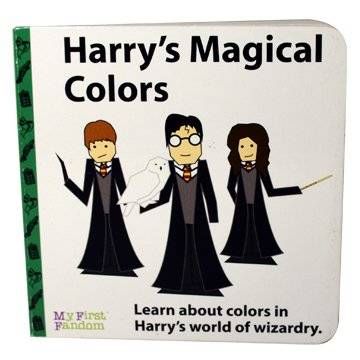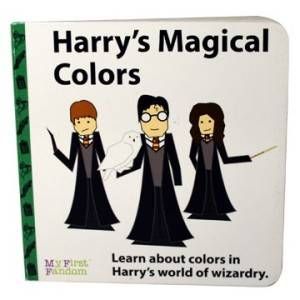 Accio boardbook! If your child is still too young for the gorgeous illustrated editions of JK Rowling's beloved book, start here!
My First Fandom, doing the Lord's work! Teaching kids about what is really important in life…. identifying your fandoms and supporting them with your whole heart.
If you have a small child in your life, also check out these fandom-related Quiet Books as written about by fellow Book Riot contributor, Danika Ellis!
Also In This Story Stream