Classics
Netflix to Adapt Gabriel García Márquez's One Hundred Years of Solitude
This content contains affiliate links. When you buy through these links, we may earn an affiliate commission.
Netflix has announced that it has acquired the rights to develop Gabriel García Márquez's One Hundred Years of Solitude. Originally published in 1967, One Hundred Years of Solitude is widely regarded as the Nobel Prize winning author's greatest work and as one of the most significant works in the modern literary canon. This is the first time the novel will be adapted for screen.
García Márquez was often approached for film rights during his lifetime but refused all offers, citing his concerns that the large, multi-generational novel would not adapt well into a single film. García Márquez was also committed to his story being told in Spanish.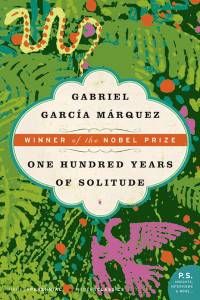 Netflix has changed the game though and García Márquez's two sons, who will both be executive producers on the project, have decided to open a new "great chapter" stating that, "In the last three or four years, the level and prestige and success of series and limited series has grown so much . . . Netflix was among the first to prove that people are more willing than ever to see series that are produced in foreign languages with subtitles. All that seems to be a problem that is no longer a problem."
Francisco Ramos, the vice president for Spanish language originals at Netflix, "noted the success of series like Narcos and movies like Roma, which recently won the Oscar for best foreign language film, that have shown 'we can make Spanish-language content for the world.'"
No details, as of yet, about who will be writing or starring in the series.