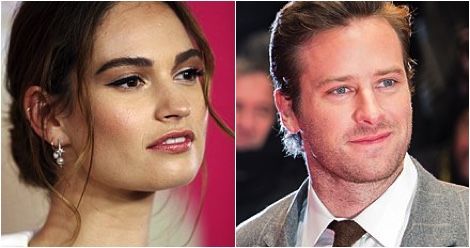 Classics
Netflix to Adapt Daphne Du Maurier's REBECCA
Netflix has announced that they will adapt Daphne Du Mauier's classic gothic novel, Rebecca, with Working Title films. Armie Hammer is set to play Maxim DeWinter and Lily James will be the unnamed protagonist.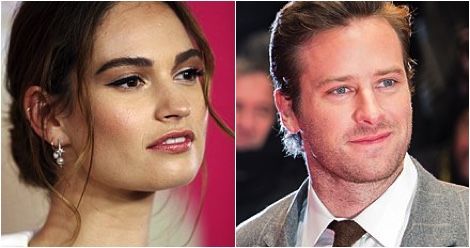 Lily James is no stranger to literary adaptations, with Cinderella, The Guernsey Literary and Potato Peel Pie Society, Pride & Prejudice and Zombies, War & Peace, and of course, Donna Meagle's favorite book, Downton Abbey, under her belt. Armie Hammer's adaptation credits include The Social Network and Call Me By Your Name.
Ben Wheatley will direct a screenplay written by Jane Goldman (Miss Peregrine's Home for Peculiar Children, Stardust, The Woman in Black).
As someone who very recently shoveled out forty (40) American dollars for the Criterion Collection DVD edition of the classic Alfred Hitchcock-directed version of Rebecca starring Laurence Olivier and Joan Fontaine, I am extremely excited that we'll have a modern adaptation that will be easily accessible. (The Hitchcock version is nearly perfect, don't get me wrong, but since it's not available to stream or download, and the only physical media edition is quite expensive, I don't think it's accessible to many people.) But I'm not without reservations. Will Armie Hammer be able to be cold and distant, but still somehow trustworthy? Will Lily James, known for playing plucky, ahead-of-their-time heroines be believable as the mousy, quiet second Mrs. DeWinter? And who will creep around corners and tack giant Rs everywhere, if not Dame Judith Anderson?
What I am excited for is the chance to see some gorgeous dresses and costumes and Manderley in all its glory.
Daily Mail reporter Baz Bamigboye said the movie was set to release in 2019, so until then, catch up on Daphne Du Maurier's excellent book, see the Hitchcock adaptation, or catch the BBC adaptation that's available for streaming.