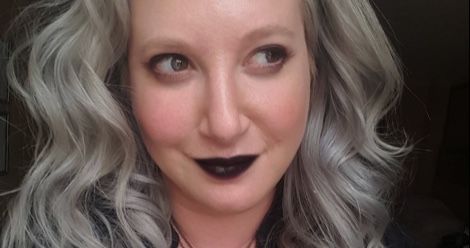 News
Netflix Greenlights Series Based on Leigh Bardugo Books
This content contains affiliate links. When you buy through these links, we may earn an affiliate commission.
Alright Grisha fans, hold on tight to your keftas. This is officially happening.
Netflix has officially lit the fuse on an eight-episode series that will combine both Leigh Bardugo's debut novel Shadow and Bone (first in the breathtakingly epic Shadow and Bone trilogy) AND Bardugo's Six of Crows (first in the gritty heist drama that is the Six of Crows series).
That's right.
Both books. Both stories. All your favorite characters.
I'm so excited I'm shaking right out of my furry winter books.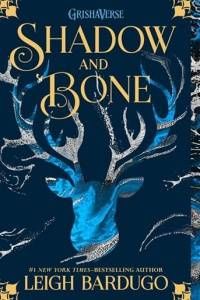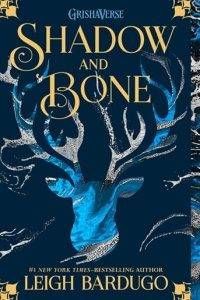 And if you weren't excited enough that yes, this is finally happening, the creative team behind the project is already setting us up for victory. The show will be created, written, and produced by Eric Heisserer, whose recent project Bird Box has been a huge hit with Netflix viewers, lauded for both its beauty and its sheer horror, as well as by Shawn Levy, executive producer behind that scary, nerdy phenomenon that is Stranger Things. Can you think of a better team to tackle shadow-riven Ravka or the grimy streets of Ketterdam?
In case you're still not sure that our beloved series is in good hands, author Leigh Bardugo will also be on the project as an executive producer, so have no fear!
For those of you wondering about the cause behind the sudden screaming you can hear in the distance, as the bookish side of the internet implodes under the weight of this news, here's a quick gloss of what you're in for:
Shadow and Bone is the story of Alina Starkov, orphan and talentless cartographer in the Ravkan army. Having led a rather unextraordinary life, Alina is unprepared when a routine mission into the Shadow Fold – a great swath of terrifying, monster-infested darkness that carves Ravka in two – results in a brutal attack on her regiment and the revelation of her own long dormant magic power. Her whole life turned on end, Alina suddenly finds herself at the heart of the Royal court, training to be one of the beautiful, magically gifted Grisha. All under the eye of their powerful, enigmatic leader, the Darkling.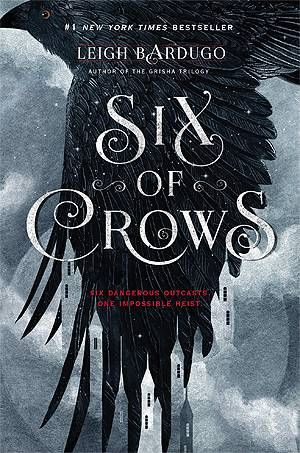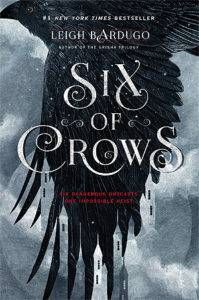 Where as Shadow and Bone is a sweeping fantasy, Six of Crows–though still a gorgeous fantasy–is, at its heart, a heist novel! A team of six outcasts, each with their own questionable past, must work together to pull off an Ocean's Eleven-level of craziness job that, if successful, will make them rich beyond anything they ever dreamed. Revenge, freedom, a new beginning–anything can be bought with that much cold hard cash. Set outside of Ravka, the fast-paced Six of Crows introduces fans of the Grisha Verse to the bustling, crime-ridden streets of Ketterdam, as well as to the vast, frigid north of Fjerda.
As of right now it's early days, so stay tuned as rumors start to spin about casting and possible release dates. But it's definitely not too early to start planning your Ravka or Ketterdam-inspired viewing parties! And if the wait seems interminable, just remember that you have five whole books to re-read/read for the first time while you wait, with a sixth on it's way with the much anticipated King of Scars due out in just a few short weeks!