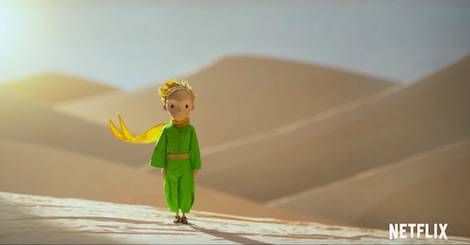 Pop Culture
Netflix Releases Latest Trailer for The Little Prince… and a Release Date
This content contains affiliate links. When you buy through these links, we may earn an affiliate commission.
There are three, slim hardcovers on my bookshelf that once belonged to my mom. She passed them on to me when I was young and just starting to realize that books were way more awesome than anything else, including bubbles and my unfortunately named Sit-N-Spin. The dust jackets on these three books are yellowing and torn around the edges from innumerable re-readings. Jonathan Livingston Seagull. The Velveteen Rabbit. The Little Prince.
I can't remember how long it's been since I saw the first trailer for Mark Osborne's The Little Prince. The movie was originally set to be distributed in the U.S. by Paramount, but then faced delays.
I've been waiting with bated breath ever since, because the trailer was just so damn charming, captivating, visually stunning, and all of those other cliches that are completely appropriate in the case of this movie.
Finally, in March, Netflix picked up the movie for U.S. distribution. And now, they've released a new trailer, along with a release date.
August 5. So close, and yet so far away. Check out the trailer below. Are you as excited as I am?
[youtube]https://www.youtube.com/watch?v=9gARHWfXE40[/youtube]