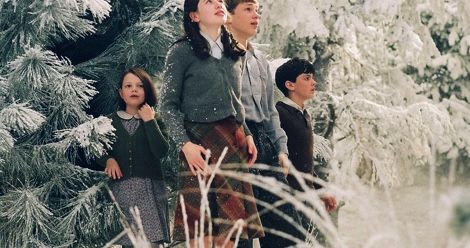 News
Netflix Announces New Narnia Series
This content contains affiliate links. When you buy through these links, we may earn an affiliate commission.
Netflix has announced a new multi-year deal to produce a new series based on C.S. Lewis's classic series, The Chronicles of Narnia. In their statement, Netflix and the Lewis estate said that the series would cover "classic stories from across the Narnia universe." Netflix and the C.S. Lewis company will work with Mark Gordon of Entertainment One to produce the adaptations.
Netflix has acquired the rights to C.S. Lewis' beloved The Chronicles of Narnia series and will develop new series and film projects based on the beloved books. pic.twitter.com/VLOKsv8Y1P

— See What's Next (@seewhatsnext) October 3, 2018
It's unclear if this means there will only be seven movies, each based on one of the seven books, or if this could expand beyond the book series itself, much like Amazon's plan to expand on J.R.R. Tolkien's Middle Earth. This does mark the first time that one company has owned film rights to all seven books.
The president of eOne, Mark Gordon, says that he is "excited to be collaborating with The C.S. Lewis Company and Netflix who have the capacity to translate the Narnia universe into both stellar feature-length and episodic programming. We cannot wait to get started on the multiple productions we hope to undertake." That sounds like more than seven movies to me!
Douglas Gresham, one of Lewis's step-sons, and Vincent Sieber, who has been involved in Narnia adaptations since The Lion, the Witch, and the Wardrobe, will act as producers for any movies and executive producers of any series. (Sieber's IMDB page says he started as a P.A on Wardrobe in 2005. It appears he has worked his way up.)
The last major adaptation grossed over $1.5 billion world wide, but this Narnia fan just hopes that these new movies achieve the magic and wonder of the maybe less financially successful, but still certainly wonderful BBC adaptation from 1988.
See the statement from Netflix, eOne, and the C.S. Lewis company here.