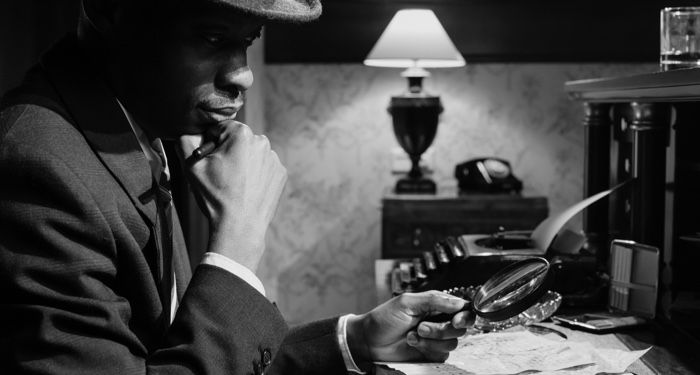 Lists
"About as Romantic as a Pair of Handcuffs": 8+ Neo-Noir Books
This content contains affiliate links. When you buy through these links, we may earn an affiliate commission.
Let's start with a definition, or rather an anti-definition: neo-noir isn't a book term. Neo-noir refers to the revival of the film genre; film noir primarily refers to films released in the years between 1942 and 1958, and neo-noir refers to similar movies made since. Film noir is a style more than a genre, encompassing mostly crime movies, with a particular look and feel, a bleakness that ran counter to the happy pro-America wartime propaganda machine that ran out of Hollywood during and after World War II. Many of those movies were based on classic roman noir novels, including those by James M. Cain, Raymond Chandler, and Dashiell Hammett, as well as Vera Caspary and Dorothy B. Hughes.
During the initial film noir period, Jim Thompson started publishing books that were even more nihilistic than the darkest Barbara Stanwyck movie. Concurrent with and expanding from the initial neo-noir period in film, authors like James Ellroy and Walter Mosley wrote what could be considered neo-noir books in the 1980s and '90s, and — as I mentioned in my roman noir article — there's been a beautiful expansion and diversification of the genre in the 21st century.
I have a confession, though: I have not kept up with modern roman noir books. I've read (and LOVED) Queenpin, and I've bought several books by Stephen Blackmoore (the Eric Carter series) and Alex Sagura (the Pete Fernandez Mysteries), but I'm way behind. So in truth, I'm writing this for a selfish purpose — I'm making myself a neo-noir novel TBR. Would you like to join me? These neo-noir books are all from 2019 and more recent, with a few other titles at the end that are slightly older.
8+ Neo-Noir Books