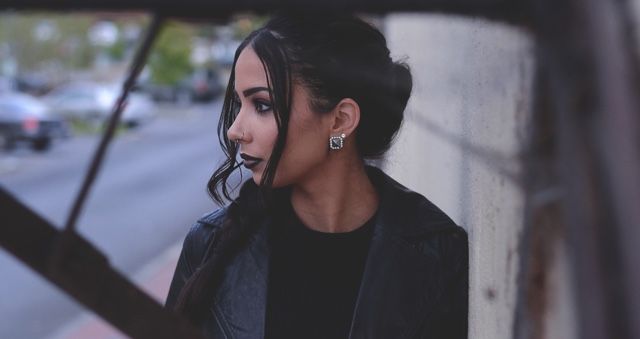 Lists
10 Neo-Gothic YA Novels for Edgar Allan Poe Fans
This list of neo-gothic YA novels is sponsored by Flatiron Books, publishers of His Hideous Heart, a collection of 13 of Edgar Allan Poe's most unsettling tales reimagined.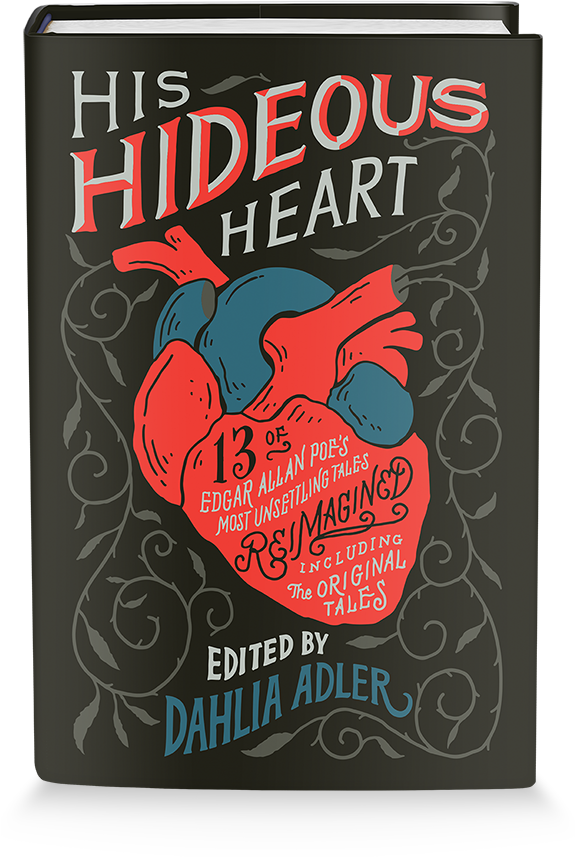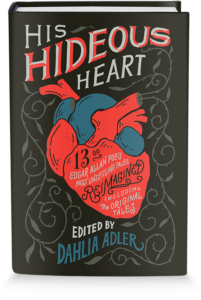 13 young adult authors… 13 heart-stopping tales… This collection will "delight longtime Poe fans just as much as readers who haven't read the classics" (Beth Revis).
---
Thanks to English curriculums everywhere, young adults often meet Edgar Allan Poe's fiction and poetry first in high school. And really, adolescence is the perfect time to get introduced to Poe's gothic style. Dramatic, dark, and angsty with an undercurrent of tragic romance and the supernatural, Poe's gothic work speaks perfectly to the teenage experience. It's no surprise that so many elements of Poe's themes and styles are found in great YA fiction today. This list of neo-gothic young adult books draw on Poe's legacy to create haunting, atmospheric, and emotional stories.
Anna Dressed in Blood by Kendare Blake
This modern gothic classic will have you sleeping with the lights on. Kendare Blake's Anna Dressed in Blood is narrated by Cas, a hunter of ghosts like his family before him. Cas travels across the country with his witchy mom and their ghost-sensing kitty. (If you're getting Supernatural vibes, you're not alone!) Tracking and killing spirits should be no big deal, but the elusive ghost Anna Korlov, aka "Anna Dressed in Blood," proves far harder to eliminate…especially when morally ambiguous Anna challenges Cas's beliefs about good and evil. Edgar Allan Poe fans will enjoy how Blake makes her ghost a complex and contradictory character.
Anya's Ghost by Vera Brosgol
Just as the raven stalks the narrator of "The Raven" with "Nevermore," so, too, does a pesky ghost plague the heroine of Vera Brosgol's graphic novel Anya's Ghost. An immigrant from Russia, Anya already feels out of place in her new American school. One day, Anya encounters a spirit that's been stuck in the well that Anya stumbles into. The ghost gets attached to Anya, happy to find a friend after years of loneliness, while Anya is also excited not to be alone anymore—but being besties with a phantom isn't all it's cracked up to be.
Between the Devil and the Deep Blue Sea by April Genevieve Tucholke
Forbidden love is a theme that Edgar Allan Poe tapped into. With her debut novel Between the Devil and the Deep Blue Sea, April Genevieve Tucholke summons that same tragic trope. Violet White has always been warned by her grandma to never fall in love with the Devil, an odd fixation that her grandma keeps bringing up, almost like she knows the Devil personally. Living in her family's decaying home on the Maine coast, Violet finds her surroundings dripping with ruin, family secrets, and creepy experiences. Then hottie River West rents the guest house out back. River is irresistible…but he's also a bad boy who's followed by a series of mysteriously supernatural occurrences. Will Violet risk everything for the sexy sinner? Between the Devil and the Deep Blue Sea is the first in a series.
The Dark Descent of Elizabeth Frankenstein by Kiersten White
Poe might be best known for his gothic writing, but he owes some credit to the romantic tradition from the late 18th and early 19th centuries. Perhaps no work encapsulates the gothic influence on romanticism than Mary Shelley's Frankenstein. In Kiersten White's The Dark Descent of Elizabeth Frankenstein, White crafts a bold reimagining of the tale by focusing on Elizabeth Lavenza, the adopted sister whom doomed Dr. Victor Frankenstein loved in Shelley's original. Here Elizabeth's story comes alive as she scrambles to bring Victor—and herself—back from darkness.
The Girl from the Well by Rin Chupeco
One of my favorite poems by Poe is "The Raven" because of the strong female presence of poor, dead Lenore. Rin Chupeco's The Girl from the Well has a similar feel in that it fixates on a girl who is dead, but not gone. In The Girl from the Well, Chupeco adapts the Japanese legend of the ghost Okiku to the American suburbs. Thrown down a well and left for dead 300 years ago, Okiku now kills child murderers to get her revenge. A new boy moves to the neighborhood, causing conflicting emotions in Okiku.
The Long Weekend by Savita Kalhan
With breathless pacing and cinematic tension, Savita Kalhan's The Long Weekend is an unputdownable supernatural thriller. Sam and Lloyd are close friends who make a huge—and potentially fatal—mistake accepting a ride home. Now they've landed at an abandoned mansion with a sinister man who has dangerous plans for Sam and Llloyd, two middle schoolers. To escape, these two best friends will need to overcome forces both material and ethereal. As in Poe's fiction, The Long Weekend makes the house almost come alive as a character in its own right. Kalhan's novel is a quick read that will have you looking over your shoulder.
Nevermore by Kelly Creagh
Kelly Creagh incorporates Edgar Allan Poe's work to craft Nevermore, a paranormal romance and first in a series. Cheerleader Isobel Lanley is popular and beautiful, and her hunky (but dim) jock boyfriend makes her life coveted by many. Then Isobel gets paired up with mysterious, witty, and tortured Varen, who is as intense as he is chillingly attractive and capable of making Isobel feel things she never expected. As their class project on Edgar Allan Poe brings them together, otherworldly forces wait to push them apart.
Open Mic Night at Westminster Cemetery by Mary Amato
Mary Amato's Open Night at Westminster Cemetery is another neo-gothic YA novel that directly draws on Edgar Allan Poe's life and work. Modern teen Lacy wakes up in Baltimore's Westminster Cemetery where Edgar Allan Poe is buried. Sam, a soldier who died young in 1865 and never realized his dreams of being a poet, helps Lacy acclimate to her new life in the underworld. As much as she'd like to leave, Lacy is compelled to contribute to the cemetery, so she starts an open mic night that becomes a success. Edgar Allan Poe himself makes an appearance in this quirky and fun fast read.
A Room Away from the Wolves by Nova Ren Suma
The tragic legacy of trauma haunts Nova Ren Suma's A Room Away from the Wolves with a palpable sense of doom and pain. Bina still struggles in her once-strong relationship with her mother. Together, Bina expected they would escape her menacing father and begin a new life—until Bina's mother fell headfirst into another marriage with kids. Now, eight years later, Bina arrives at the young woman's residence hall called the Catherine House in New York City's Greenwich Village. It should be a chance to start over, but the house holds secrets of its own. Nova Ren Suma's writing is as literary and haunting as ever in this Poe-like look at family secrets and the lingering past.
Through the Woods by Emily Carroll
Creeptastic and thrilling, Emily Carroll's Through the Woods collects five twisted tales inspired by folklore and ghost stories. Carroll is a graphic novelist skilled in creating an all-encompassing sense of doom, with splattering illustrations in jagged contrast and sharp lines. Poe fans will admire Carroll's atmospheric art that establish a new leader in gothic storytelling and make Through the Woods a modern horror classic.
---
Want more neo-gothic and horror literature? Check out some of Book Riot's best below: