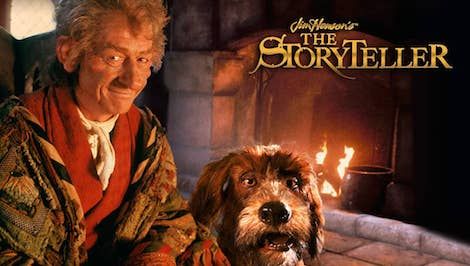 Pop Culture
Neil Gaiman to Revive JIM HENSON'S THE STORYTELLER
This content contains affiliate links. When you buy through these links, we may earn an affiliate commission.
It was announced on Tuesday that Neil Gaiman, author of Neverwhere and American Gods (among others), is attached to a revival of Jim Henson's The Storyteller, a series that originally ran for two seasons beginning in 1987. Freemantle, the company behind American Gods on STARZ as well as the upcoming adaptation of Mervyn Peake's Gormenghast (to which Gaiman is also attached), is developing a "reimagined" version of the series for "a new audience," working with Gaiman as well as executive producer Lisa Henson, CEO of The Jim Henson Company, and co-executive producer Blanca Lista.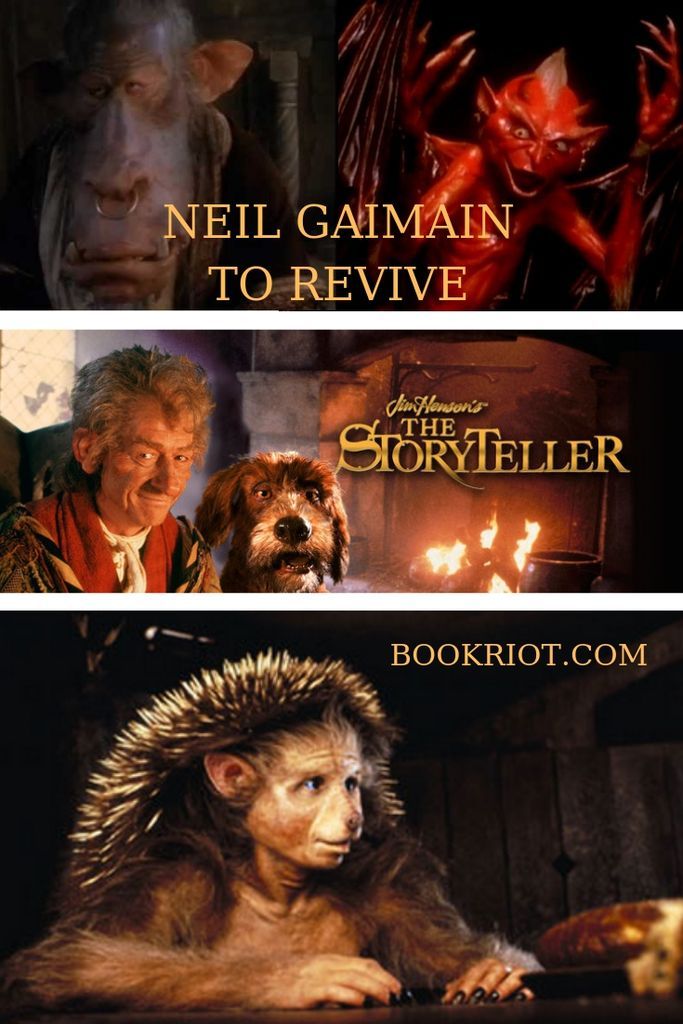 "When people told themselves their past with stories, explained their present with stories, foretold the future with stories…the best place by the fire was kept for The Storyteller."
If you are like me, you read those words with John Hurt's voice in your head. They are the opening words of The Storyteller, and although the series switched to Storyteller Michael Gambon for a second/spinoff season focused on Greek mythology, Hurt is and will forever be The Storyteller in my heart.
The original series (both the John Hurt series of nine episodes and the Michael Gambon series with four) were written entirely by Anthony Minghella, who went on to be an accomplished filmmaker in his own right. The press release not not specify Gaiman's role in the revival, but it is not unreasonable to assume he will write the show.
The Storyteller was originally conceived when Lisa Henson took a folklore course at Harvard and suggested to her father Jim that he use his puppet workshop to recreate some of the stories. To have Lisa as the executive producer of the new series is a perfect way to close the circle.
A Brief History of Anthology Series in the 1980s
In the early '80s, there was one place to find (this sort of) anthology series and that place was Showtime, where Shelley Duvall produced three series in a row. Two of the three were complete when The Storyteller began airing on HBO after two full years of research and writing (not to mention work in the creature shop).
Outside of the U.S., there were many more options, including a Japanese animated series called Grimm Masterpiece Theater.
The '80s were, of course, also when The Twilight Zone was first revived. Maybe we'll discuss that next time.
Faerie Tale Theatre (1982–1987)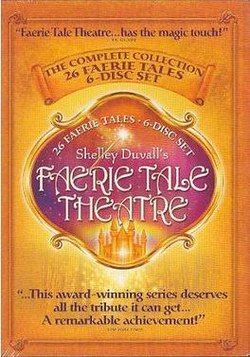 Shelley Duvall hosted this Showtime series in which each episode was a loving recreation of a classic (western) fairytale, starring some of Hollywood's biggest and up-and-coming stars. Highlights included Robin Williams as The Frog Prince, Christopher Reeve as the prince in Sleeping Beauty, Liza Minelli as The Princess and the Pea, Paul Rubens as Pinocchio, Jeff Goldblum as the Big Bad Wolf, and Jennifer Beals as Cinderella (one of the only actors of color featured on the show—and please also note that there is some unfortunate yellowface in Aladdin and The Nightingale, so you may wish to skip those).
Tall Tales & Legends (1985–1987)
Shelley Duvall's second anthology series for Showtime, this time the focus was on, well, tall tales and legends. Episodes included Annie Oakley, Sleepy Hollow, Ponce de Leon, and more.
Jim Henson's The Storyteller (1987–1989)
(See above for more detail.)
Nightmare Classics (1989)
Shelley Duvall's third and final Showtime anthology series, this one ran only four episodes: The Turn of the Screw, Carmilla, The Strange Case of Dr. Jekyll and Mr. Hyde, and The Eyes of the Panther.
The Storyteller: Greek Myths (1990)
Technically a spin-off show rather than a continuation, this series (as described above) told the stories of Theseus and the Minotaur, Perseus and Medusa, Orpheus and Eurydice, and Daedalus and Icarus.
Read Jim Henson's The Storyteller While You Wait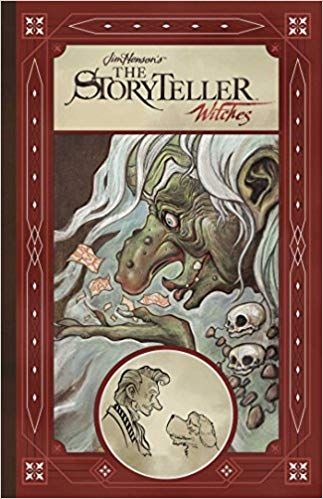 What I didn't know, and I bet you didn't either, is that there are several comic book spin-offs of The Storyteller that you can read right now! (Literally right now if you have Comixology Unlimited or Amazon Kindle Unlimited.)
You can choose between Witches, Fairies, Dragons, and Giants. Not to mention the Storyteller Novelization by Anthony Minghella himself, which is not a comic but is illustrated (reader, I bought it)!
(And just as an aside, there are also Labyrinth and Dark Crystal comics as well, and not just the ones I linked to.)