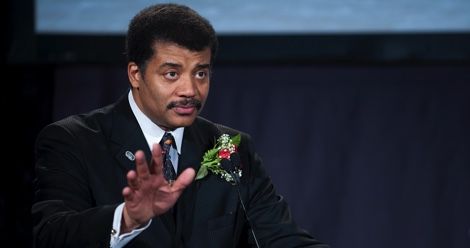 News
Neil deGrasse Tyson Accused of Sexual Misconduct
Astrophysicist and bestselling author Neil deGrasse Tyson is under investigation by Fox and National Geographic after two more allegations of sexual misconduct were published on Patheos last week.
Dr. Katelyn N. Allers, Associate Professor of Physics and Astronomy at Bucknell University, reported that Tyson felt her up without her consent at an after-party for a meeting of the American Astronomical Society in 2009. She did not report the incident at the time, but Dr. Michele Thornley, another Associate Professor of Physics and Astronomy at Bucknell, stated that Dr. Allers told her about the incident in 2013 when Tyson returned to speak at the University.
The second allegation comes from Ashley Watson, who served as Tyson's Production Assistant earlier this year and says she was forced to quit her job after just a few months due to persistent sexual harassment. Watson reports that Tyson invited her to his apartment, took off his shirt, and tried to persuade her to have sex with him. She also states that he repeatedly made "misogynistic comments" throughout the duration of their working relationship. Watson says she reported the harassment to a supervisor and a harassment hotline.
These allegations come eight years after Tchiya Amet, a musician who once studied Galactic Astronomy in a graduate program at the University of Texas alongside Tyson, publicly accused him of drugging and raping her. Amet says the incident was so traumatic it caused her to drop out of the program, which she had hoped would lead to a career as the first black female astronaut, and seek therapy for PTSD.
Tyson responded to the allegations in a Facebook post on Saturday. He wrote that he would fully cooperate in an "impartial investigation." He also wrote:
In any claim, evidence matters. Evidence always matters. But what happens when it's just one person's word against another's, and the stories don't agree? That's when people tend to pass judgment on who is more credible than whom.
You can read the details of the latest allegations here and the initial rape allegation here. You can also read Tyson's full response, in which he rebutted each allegation individually, here.