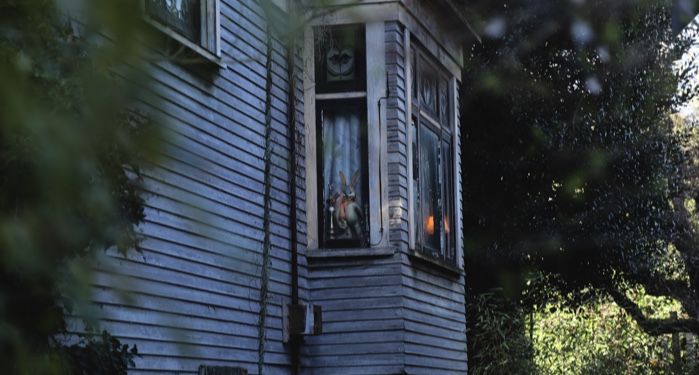 Horror
Welcome to Scare Street: A Neighborhood of Horror Novels
This content contains affiliate links. When you buy through these links, we may earn an affiliate commission.
We spend so much of our lives in the neighborhoods we choose to live in. For some, that means a highly residential, suburban neighborhood full of cookie-cutter houses, large driveways, and green lawns as far as the eye can see. For some, a neighborhood is more urban with coffee shops and grocery stores within walking distance of the apartment complex they live in. For others, it's some combination of houses, commercial businesses, and playgrounds full of laughing children.
When I think of a neighborhood, I also think of homeowner associations with their regulating rules on the color of a backyard fence or the height of a basketball hoop parked in the front driveway and their fines that show up in the mailbox the next day. Gated or not gated, residential or urban, I think a lot of us seek out the feeling of safety in where we choose, if we can, to live.
But Scare Street is the opposite of that. It's full of monsters and creatures and horrors, oh my! Scare Street is where all of our favorite villains love to live. Where even the playground is a dangerous destination. Take a walk through the neighborhood, I dare you.
---
I hope you enjoyed your walk through Scare Street. If you're in the mood for more suburban horror, check out these 8 suburban horror novels or these 20 cross-genre horror novels!