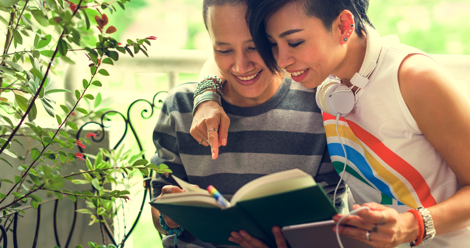 Lists
The Negative Reviews That Make Us Want to Read the Book
This content contains affiliate links. When you buy through these links, we may earn an affiliate commission.
Sorry, authors—I know you're never here for negative reviews, but I've found them useful in finding books I want to read. The equal love and hate thrown at books like Twilight and Fifty Shades makes it clear that what may not work for one reader may be perfect for another. And while I usually don't read reviews before reading a novel—I like my reading experience to have as little influence pre-reading as possible—I do occasionally scan the negative reviews to find my next read. While scanning my library's catalog recently I came across what sounded like a seasonal cozy mystery—at least based on the title. One quick peek at a negative review, and I was sold! It turns out what one reader found annoying (too many ridiculous characters) sounded like an enjoyable read to me.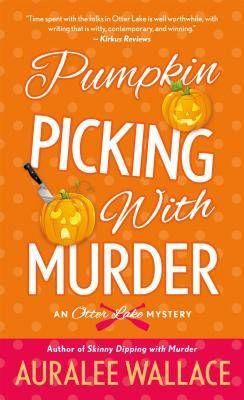 And it was. I picked up Pumpkin Picking with Murder (An Otter Lake Mystery, #2) by Auralee Wallace wanting a small town mystery filled with ridiculous characters, and thanks to that reviewer (who did not like the book because of it) I found a perfect book for me. Need to rant in a review about a book with an unlikable woman? I need to read that book immediately. Find a novel has way "too much diversity?" That novel was written for me—also, you're getting side-eye for eternity. And if it's just too weird or banana pants, I will make it my life's mission to get that novel! Obviously I had to ask my fellow Rioters what they find in negative reviews that automatically makes them want to read the book:
When someone says there is too much queer sex in a book, I literally cannot get that book fast enough. Sadly there is usually very little actual gay sex in these books, so it can be disappointing, but if a book is so openly and happily queer as to alienate homophobic people, I am in. —Jessica Woodbury
Of course, the infamous "unnecessary lesbianism" review or anything similar is enough to pique my interest in a book—same thing with any review that claims a book is too diverse or tries to "check every box" (because no person or group of people could possibly have multiple intersections of identities).
Another thing I've noticed lately is that a lot of my favourite books will get reviews that say they're "slow" or that "nothing happens." I never feel that way when I'm reading them, but I am usually much more interested in character development than fast-paced plots. Now I've started to take those as clues that I might like this book.
Oh, and "unlikeable" female protagonists! That's another "negative" in reviews that always makes me more interested in a book. —Danika Ellis
"Unlikable female protagonist" is pretty much a straight line to my TBR.—Kelly Jensen
Any review with the word "feminist" as a negative means I will pick the book up.
Sapiens by Yuval Noah Harari rocketed to the top of my list because the top Goodreads review is some chump arguing with the book for 5 paragraphs that hunter-gatherers had crummy lives. So, I guess anytime reviewers try refute a book by promoting the fallacy of cultural hierarchy, I am all over that book. —Aimee Miles
Any review of a SFF book that says something along the lines of "prose is too literary" or compares the prose to poetry in a negative way, like, "the poetic prose got in the way of the plot." I love dense, rich prose, especially combined with rich worldbuilding and characters. I think that's one reason I picked up Station Eleven. And I'm always looking for more fantasy like Patricia McKillip and Catherynne M. Valente! —Margaret Kingsbury
If there's one thing that will get people up in arms about a book, it's a love triangle. I constantly hear people say they won't even consider books that feature them, or if they do tolerate that romantic element to get through other plot points, it's with much sighing and eye rolling. This is my cue—grab the book! I've always loved love triangles, from the sweet and subtle to the blown-out-of-proportion, dramatic ones. I don't care if people find them unrealistic or overdone. Give me all your love triangles. I can't wait to see who will end up together. —Ashlie Swicker
Is there something in negative reviews that makes you automatically want to read the book?