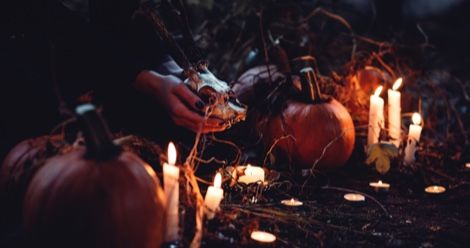 This content contains affiliate links. When you buy through these links, we may earn an affiliate commission.
Okay, so a post about dragon shifter romances was one thing. But why write a post about something as niche (and potentially creepy) as Necromancer romance novels?
Because I officially hate summer.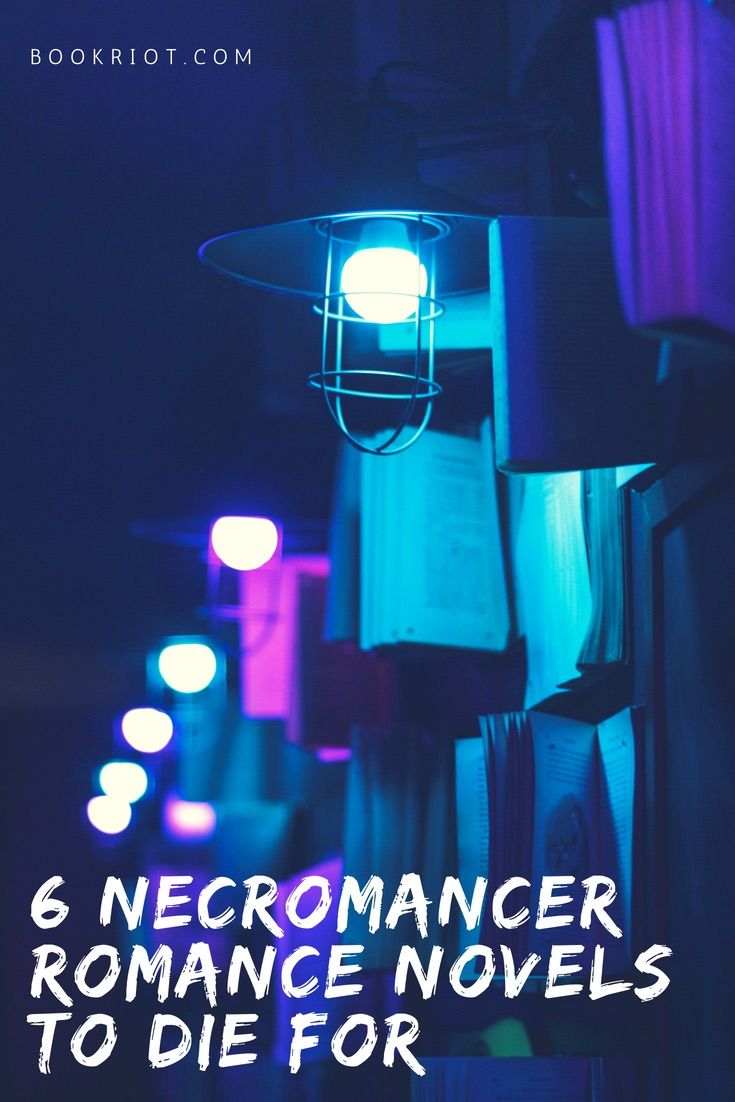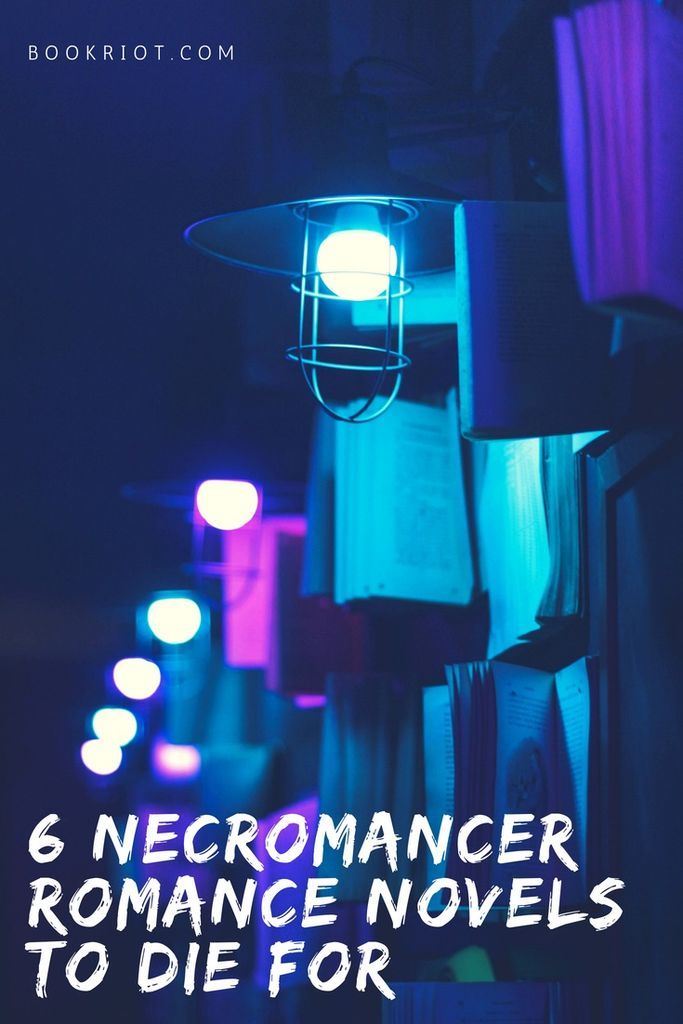 Maybe before this year I would have told you it was my favorite season, but after the brutal heat wave here in the Northeast that left us clinging to our fans and A/Cs, I never want to see the sun again. Ever. I embrace the darkness. But, unfortunately, we still have three weeks left of August, and there's a very good chance that Mother Nature's going to crank the thermostat up again.
To combat the heat, I've been on the hunt for romance novels with spooky, fall-worthy themes and elements, to remind me that Autumn is just around the corner. And this particular find-a-romance search just so happened to give me a chance to indulge in my fondness for necromancy! (A purely theoretical fondness, of course. Mostly.)
It took some digging, and the pickings were slim as the Urban Fantasy subgenre tends to lay claim to the more famous Necromancer characters like Anita Blake, the titular character of Laurell K. Hamilton's well known series (which is decidedly not a romance series, in case you were wondering). Still, I did manage to find a handful of very promising sounding romances novels featuring darkly gifted heroes and heroines.
So everybody grab your shovels and your Necronomicons and get ready to raise the dead with these fabulous Necromancer romance novels!
Necromancer Romance Novels
This is one of my most anticipated reads from the list. The premise sounds amazing, at 320 pages it's a great length for a romance, and if that isn't enough pages for you, there's a sequel (Dancer's Flame)! Living in the dark aftermath of a historical event known as the godswar, heroine Isela Vogel uses her abilities as a dancer to help her clients, even the infuriating necromancer who needs her help to find a killer. Attraction, danger, death magic, and it's set in Prague—what more could you want?
The first in a trilogy of novels following the story of necromancer Professor Ruby Montagne as she gets tangled up in a supernatural murder and is forced to confront her suppressed abilities to call the dead. Zombies abound, and demons are running loose. Including Ewan March, a demon warrior who Ruby finds herself unwillingly attracted to despite her distrust for demons and the mounting danger that surrounds them. We're seeing a theme here, aren't we? Attraction, danger, and death magic—now with demons!
It does not matter how obscure or niche the romance category I'm working with, I will always find a way to include at least one historical romance. I regret nothing. The second in a Regency romance trilogy featuring the shapeshifter heroes of the Imnada Brotherhood, Shadow's Curse is right up there with Death's Dancer on the must read end of this list. Heroine Callista Hawthorne has finally escaped her half-brother, who has been forcing her to use her necromantic gift to line his pockets. She needs help getting to safety, and David St. Leger needs help breaking the enchantment that binds him. Their best bet is to work together, but they're from opposite sides of a very long family feud and the attraction between them isn't just impossible, it's dangerous.
Technically, no one got murdered to kick off this plot. And Angelus Salvatore has worked damn hard to keep it that way! The undead slaughtered his family, and he's not prepared to let the Blood Wars begin again. But when his brother's boyfriend gets mixed up in something ugly it doesn't take Angel long to realize that someone is trying to jump-start the war, and drag he and his brother into the middle. Unfortunately, finding out who is behind the evens unfolding around them may require the stubbornly independent Angel to rely on local elder vampire, Simeon, whose attention he has been studiously trying to avoid.
Selene Vanream has no interest in raising the dead. She uses her necromantic powers to put them to rest instead. But Ethan Lance isn't interested in saying hello to the afterlife, because he's not dead. He just wants his body back from the creep who stole it, and who is apparently using it to commit gruesome murders. Selene's partner Micah is on the trail of the killer and, as his investigation overlaps with Selene's, the two are forced to confront their own strained relationship in order to get Ethan back into his body. But doing so means finding the killer before he can find them.
This one is the only one of the Necromancer romance novels that is straight up fantasy romance and, as always, I'm 110% here for that. Brianna, necromancer and exiled Princess of Belmontis, has spent most of her life hiding her true identity. Being a necromancer is punishable by death, and only lying low in the dangerous slum of a city far from the capitol can guarantee that both her identity, and her powers, stay undiscovered. But Brianna soon finds her cover blown when Garrett Morvan, city commander, comes looking for the necromancer he's been told is hiding in his city.
If, like me, you are trying to hold out for fall even as the mercury keeps rising, but you don't think these Necromancer romance novels are enough to tide you over—or if necromancy's not your magic of choice—you can wait out the rest of August with these 5 Witchy AF books, or this fantastic list of 16 books about the Salem Witch Trials. You could also joyfully anticipate Halloween with this list of creepy go-to Halloween reads!
I won't judge! They put out the mellowcreme pumpkins in my grocery store which means that it's officially Halloween time, witches.