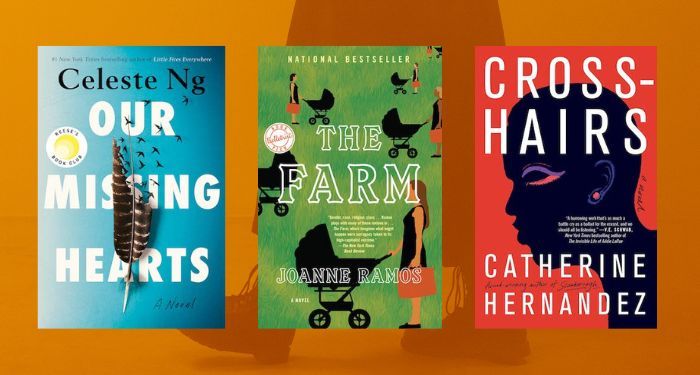 Lists
Petrifying Predictions: Near-Future Dystopias That'll Change Your Perspective
This content contains affiliate links. When you buy through these links, we may earn an affiliate commission.
Ever check the news and feel like the world is ending? It's hard not to feel like the authors of the near-future dystopian novels on this list didn't feel the same way. At the very least, their books all explore pretty terrifying logical extremes of various aspects of today's social and political landscape.
Utopias are works that portray an ideal, paradisiacal world. Conversely, dystopias portray worlds with extreme problems, injustices, or other poor conditions. As you might imagine, dystopias come in many shapes and sizes. There are dystopias exploring the impacts of everything from environmental catastrophes or totalitarian regimes to societal collapse, technological implosion, and more.
Interestingly, while they're supposedly about the future in many ways, most dystopian fiction is really about the contemporary moment and what might happen if we don't change course. For example, George Orwell's 1984 was published just four years after the end of World War II and took a good, hard look at civil liberties, surveillance, and totalitarianism. It's no secret that Orwell modeled the oppressive systems in his book after Nazi Germany and Stalinist Russia, yet the result is a dystopian story world that continues to feel highly relevant in a number of ways.
Some dystopias take place in worlds entirely distinct from our own, or in our world centuries or even millennia down the road. However, many dystopias — like 1984, for instance — are set in alternate versions of our own world. Some are even set in worlds that so closely resemble our own that they feel frightfully close. These are sometimes referred to as near-future dystopias.
Regardless of the type of dystopian work you're dealing with, the message tends to feel like a warning. A what not to do, if you will, so as to avoid ending up living in a real-life dystopia.
This is one of the great powers of dystopian fiction: it functions as a lens through which we can look at our own moment (whenever that may be) and consider where we're headed as a society.
The books on this list are of the near-future variety. At the risk of sounding melodramatic, they raise important questions about current issues that it would behove us to consider before it's too late.