LGBTQ
5 Queer Asian YA Books
This content contains affiliate links. When you buy through these links, we may earn an affiliate commission.
Today is The Human Rights Campaign's National Coming Out Day, and to celebrate we are spending the day featuring LGBTQ+ voices. Enjoy all the posts here!
---
Everyone has a superpower. It can be just about anything—making complex spreadsheets, frying an egg perfectly, or understanding calculus. For me, it's spotting Asians in media.
I can scan a 100+ book list and find the three written by Asian authors. When I'm watching movies, I always catch the lone Asian face in the crowd. And given a cast of illustrated characters, I can immediately suss out the one Asian. By the way, "but they don't REALLY look Asian, so that doesn't count" is bullshit and erasure.
All this to say that when I'm reading, I naturally gravitate toward the 'mirrors' in YA lit: the books that reflect who I am. I'm always on the lookout for LGBTQIA young adult books. Only a tiny percentage of them are by or about PoC, much less Asians.
Nevertheless, I gift you with five* YA books starring queer Asian characters:
Huntress by Malinda Lo – Ill fortune has befallen the land, and two girls have been tasked with the mission of setting things right. As Kaede and Taisin journey to the city of the Fairy Queen, adventure and romance awaits.
When the Moon Was Ours by Anna-Marie McLemore – Miel and Sam are inseparable best friends who are more than meets the eye. Stories surround Miel, who can grow roses out of her wrist. In a similar poetic turn, Sam can paint moons. When the four Bonner sisters go after Miel's roses, secrets come out.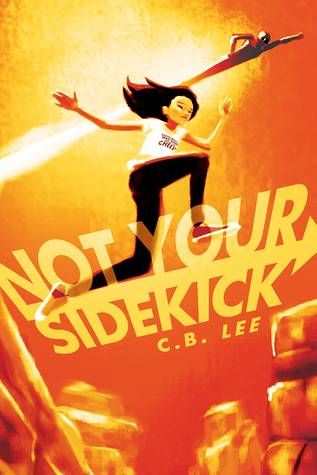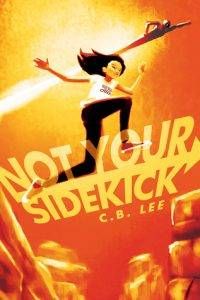 Seven Tears at High Tide by C.B. Lee – After Kevin Luong drops, yup, seven tears into the sea, he ends up rescuing a boy from the waters. It's love at first sight for Morgan who, unknown to Kevin, is a Selkie.
Not Your Sidekick by C.B. Lee – The daughter of Andover's two superheroes, Jessica Tran has a lot to live up to. As she struggles to figure out her superpowers, Jess lands a paid internship working for the town supervillains alongside her crush.
And here's one coming out in 2017…
It's Not Like It's a Secret by Misa Sugiura – According to Goodreads, "When not-yet-out-of-the-closet Sana Kiyohara moves from suburban Milwaukee to Silicon Valley, she makes new friends, learns to be 'openly Asian,' and falls for a beautiful Latina classmate. As she makes her way through a tangle of new feelings, old beliefs, dreams, and disappointments (some secret, some not so much) she finds herself constantly tripped up by her parents' old-fashioned Japanese values—which help them to hide secrets of their own."
That one's for sure going on my pre-order list. And if there are any upcoming queer YA books, specifically ones by authors of color, that I should know about, definitely drop me a line. I'm the first to admit that my superpowers are not infallible.
*This is by no means a comprehensive list, just my top few. I prioritized books by authors of color that didn't have issues with problematic queer representation (at least as far as I could tell).