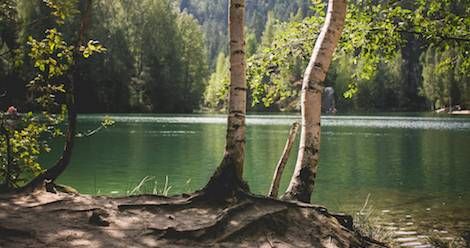 Nonfiction
Nature Essays to Celebrate Earth Day Year Round
This content contains affiliate links. When you buy through these links, we may earn an affiliate commission.
This post about nature essays is a guest post from Melissa Baron. Melissa lives in Chicago, and works as a copywriter and proofreader for a media production company (she thinks it's pretty cool because she gets to work with educational publishers, but also because they celebrate things like Pi Day and feed her pie). She is a former English major and graduate of the Denver Publishing Institute, and has never met a semicolon she didn't accidentally abuse in some fashion because she loves them a little too much.
In her spare time, she does freelance copy editing and proofreading, explores Chicago (especially its rad architecture and art), goes on literary-themed road trips, and hangs out with her cat, Denali. She is incapable of stepping foot on public transit without a book in her bag, and it's most likely a Stephen King novel, the latest Maggie Stiefvater book, or a volume of Warsan Shire's poetry. Follow her on Twitter @MelissaBaron4.
---
We have a hell of a relationship with the environment, don't we? We know it needs to be protected. We know our natural resources are finite, we know global warming is real, and we know we cannot continue on the path we're on without dire consequences. For too many people, though, those consequences are just far enough in the future to feel inconsequential, so…here we are.
I'm not here to get on a soapbox about protecting the planet (although I can), but I am here to give you some beautiful pieces of prose on the environment and nature that deserve to be read. To give you a moment to be moved by others' observations of our world and how we fit in it. I dare say it's now more important than ever.
Here are five nature essays and essay collections that not only make you appreciate what we often take for granted, but make you wonder and question about our connection to the earth, our connection to each other, and what that says about us.
"The Great American Desert," by Bill McKibben
Let McKibben tell you why we still need an actively hostile-to-human-survival environment. Spoiler: Because the desert doesn't cater to us. Because it is there, it is awe-inspiring, it is not for recreation, and we need places like this to continue their "unspoiled" existence.
"The Bats," from Dwellings: A Spiritual History of the Living World, by Linda Hogan
Dwellings is full of meditations on the natural world and our problematic relationship with it, but in this essay, Hogan encounters a pair of injured bats and brings them home. She describes them in such loving detail: "Between their long, starry finger bones were dark webbings of flesh, wings for sailing jagged across the evening sky. The black wing membranes were etched like the open palm of a human hand, stretched open, offering up a fortune for the reading." For her eloquent observations alone, Hogan's collection is worth diving into beyond "The Bats."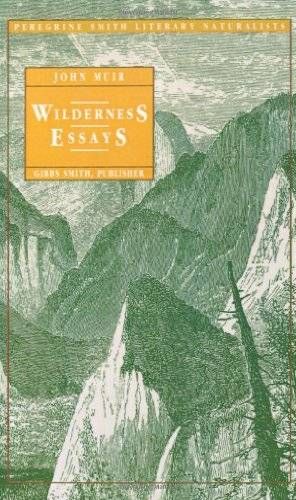 Wilderness Essays, by John Muir
There's a reason why hiking trails in Nevada and Scotland are named after Muir, as well as a beach, a mountain peak, a glacier, and at least one college. Read some Muir for vivid love letters to the national parks and beautiful landscapes of the U.S. (he really, really loved the woods, guys.) Bonus: Right now, it's only .99 cents through Kindle.
"Am I Blue?" by Alice Walker
Walker, a horse named Blue, and this line: "Everything you do to us will happen to you; we are your teachers, as you are ours." This essay will break your heart, but it will learn you a thing or two about the parallels between how we treat animals and how we've treated each other. Fun fact—this essay was also banned in 1994 by a California school board because it was said to be "anti-meat eating" and thus unsuitable for 10th graders. Because that's the biggest takeaway, clearly.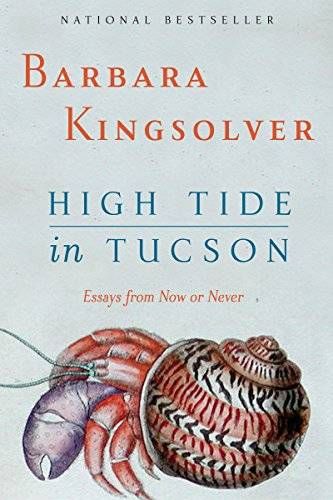 "High Tide in Tucson," from High Tide in Tucson: Essays From Now or Never, by Barbara Kingsolver
You know I had to put Kingsolver on this list. Her writing resonates even when it makes me laugh, and this story was my first introduction to her. This short is about a stowaway hermit crab that made it all the way from the Bahamas to Arizona in her luggage. It's the first of a number of essays in this collection that explore family, community, and our relationship with the natural world.
There are so many beautiful, moving, necessary pieces of writing out there on the environment and nature. What are some of your favorite nature essays?