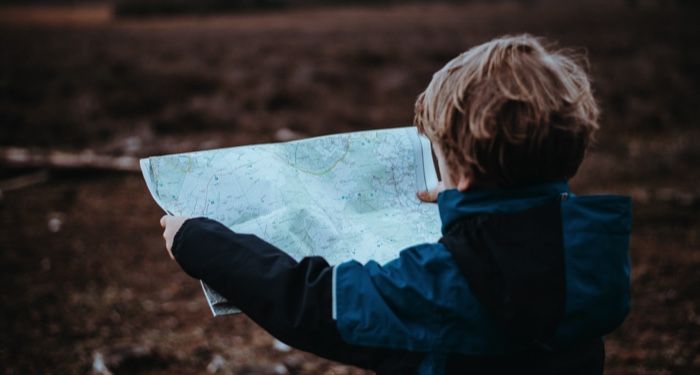 Children's
For the Love of Outside: 15 Nature Books for Kids
This content contains affiliate links. When you buy through these links, we may earn an affiliate commission.
Although I probably don't get outside and into nature as much as I should, I do love it and read a lot about it. On my bedside table are advance copies of Mary Roach's Fuzz and Windswept by Annabel Abbs, and I am dutifully filling out the coloring sheets tracking how much time my son and I have spent outside this year as part of 1000 Hours Outside. With my favorite season coming up and lots of opportunities for apple and pumpkin picking, I'm excited to be outside more as the weather begins to (maybe?) cool off a little, and nature books for kids is the way to encourage even more of that.
It's said that the average American child only spends 4–7 minutes a day in unstructured play outside. This is not a debate about screens (which are often short-sighted and ableist), but more of a call to also get outside and play, walk, draw, read — even if it's walking around the block with the kids every night while catching up on the day, or having them take their homework outside to do in the backyard. Free play is ideal because it promotes creativity, gets kids moving, and allows for problem solving, but even simply being outside can be calming or refreshing. I find that I often don't realize how much I need nature and the outdoors until I actually get outside for a bit. I'm trying to be more mindful of that, but it can be hard.
Along with spending time outside, reading books is a great way to cultivate interest in the outdoors and show kids that no matter where they live, they can still have a relationship with nature. Here are some nature books for kids to start off your nature reading.
If you're looking for even more nature books for kids, check out these 20 must-reads for nature lovers , and these 50 must-reads on nature and science.
---
This is just a small sampling of the nature books available for kids, but they're a fun introduction. Who knows, maybe we'll all be inspired by them to get out more and take a closer look at the natural world around us! Which book are you going to read first?