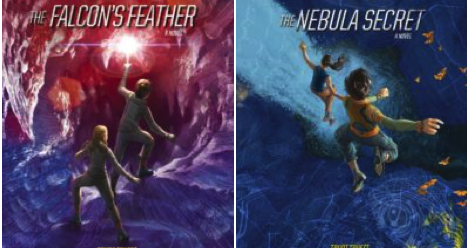 National Geographic's New Frontier: Middle Grade Fiction
This content contains affiliate links. When you buy through these links, we may earn an affiliate commission.
The National Geographic Explorers have been everywhere on Earth but there's one frontier they haven't conquered until now: fiction.
Middle grade fiction, to be specific.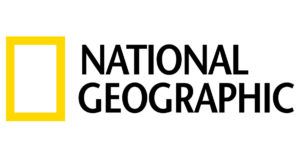 Enter children's author Trudi Trueit (The Sister Solution, Detecting Disasters: Volcanic Eruptions) and Explorer Academy.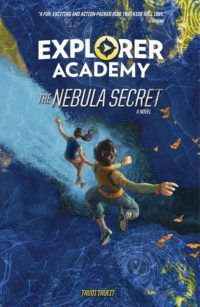 "Adventure, danger, and a thrilling global mission await 12-year-old Cruz Cornado as he leaves behind his home in Hawaii to attend the prestigious Explorer Academy, where he and 23 other kids from around the globe will train to become the next generation of great explorers. But for Cruz, there's more at stake. No sooner has he arrived at the Academy than he discovers that his family has a mysterious past with the organization that could jeopardize his future. In the midst of codebreaking and cool classes, new friends and amazing augmented-reality expeditions, Cruz must tackle the biggest question of all: who is out to get him… and why?"
"Fiction?" you might be wondering. "But National Geographic has a long and storied history of non-fiction programming covering multiple media from television to photojournalism to the celebrated magazine? What's with the swerve?"
Because of the way science is taught in school, Trueit explained in an interview at Emerald City Comic Con, it's too abstract to really grab kids, too abstract for vulcanology, climatology, or the study of species extinction to join lists of potential career choices. "When I was growing up, you read your book, you did the questions at the back of the book… and that was science to me. I didn't make a connection to all the amazing things that could be done as an oceanographer and as a diver…" A fictional setting, however, like the Explorer Academy, allows children to forge connections between science in the abstract and practical applications, holding their interest and fostering a love for, "all the different things the planet has to offer."
Erika Bergman, a National Geographic Explorer submarine pilot and consultant on the Explorer Academy series will be going to schools with Trueit to share actual Explorer stories of some of the things the organization's scientists have the opportunity to see and do.
Trueit, who is also a non-fiction writer, feels the Explorer Academy series is also an excellent way to make science accessible and exciting to children who may not otherwise have the opportunity or resources to explore more esoteric fields, or simply haven't had the opportunity to consider science as something that can be fun. "My background is non-fiction originally," she explained. "Then I wrote some fiction and I loved both, the researching and then the creating… (I realized I could) make it exciting to learn about meteorology and animals and earthquakes… put them in a way that they're exciting to kids… I even have the Explorers go out and do habitat restoration, something they might not think is fun but it is important so readers can see all the aspects of that… when you go out and see people growing coral so they can restore the reef? That's interesting."
"It's always been an impactful part of the journey, to tell the story on the other side of it…" Bergman, a self-proclaimed eternal notebook toter, added, "… which is why National Geographic is so clearly the place storytellers gravitate."
And, while the POV character is male, have no fear, women and future women in science. A great many people around Cruz who are influential in his life are women: his aunt is the Academy's anthropology instructor; half of his team is female; and the girls are often the voice of reason when one is needed. Trueit revealed there was some discussion, when the illustrations of the book were being designed, as to whether the school uniforms should be different for the boys and the girls. "I said, 'No. We all wear the same uniform. We are Explorer Academy."
It isn't all about science, however. Across the planned seven books of the series, the Explorers will learn not only about the earth sciences but interpersonal relationships, conflict resolution, leaving home, cooperation, negation, respect, and hormones. It won't always be easy but they won't have much choice if they want to keep their places at the Academy. Also, they're all living on a submarine together. "Talk about fueling the fire," Bergman joked.
The Explorer Academy project may eventually expand past the book series and into a television show and movie ("They're going to need a submarine pilot for that," Bergman commented. "You could totally star in it," Trueit agreed). For now, check out the Explorer Academy website, which has games, character info, a "The Truth Behind" section, and information on the books and Explorers. The first two books of the series, Explorer Academy: The Nebula Secret and Explorer Academy: The Falcon's Feather are available now and the third book, Explorer Academy: The Double Helix is scheduled for publication on Sept. 3rd.